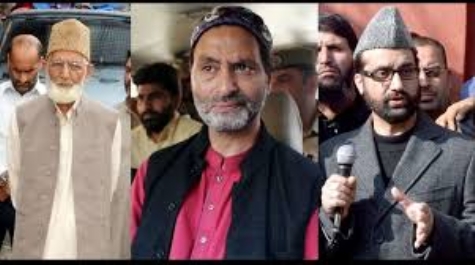 Separatists in Jammu Kashmir have become a redundant lot with their presence reduced to mere 4-5 districts of J&K out of 22 districts in State of JK. This fact is evidenced by a news coming from the state today, where a Protest by 40-50 people is going on at Pulwama district after the grave of a Slain Terrorist, Hizb. Mujahideen Commander was desecrated yesterday night.
According to news reports, nobody was present at the spot when the incident occurred.
Taking advantage of this fact, few separatists organized a protest and started blaming the Indian Army. Here one thing is to be noticed that no evidence or any input has been recieved till yet that who committed this act, but anti India elements harped upon it as an opportunity to defame the security forces of the Country.