An event was organized for screening of first of its kind documentary on various aspects of Article 35A of Indian constitution in Auditorium, Nehru Memorial Museum and Library, Teen Murti Bhawan, New Delhi. The event was organized by
Nehru Memorial museum and Library (NMML)
Delhi and
Jammu Kashmir Study Center
, a Delhi based think tank. Jammu Kashmir Study Center is an independent and unbiased think tank working on the issues related to Jammu Kashmir from the last so many years. Through this documentary, the makers have tried to highlight various socio-economic and political issues arising due to enforcement of Article 35A and how the grievances of their affected people are going unheard.
The screening was embraced by auspicious presence of Mr. Jagmohan ,Former Governor, J&K and Former Union Minister as Chief Guest along with Sh. Jagdeep Dhankar, Former Union minister and senior advocate, Mr. Sudhir Chaoudhary, the editor in chief of Zee news, Dr. Ravi. K Mishra, Deputy director NMML and Padmshri J.L Kaul, The director of Jammu Kashmir Study Center.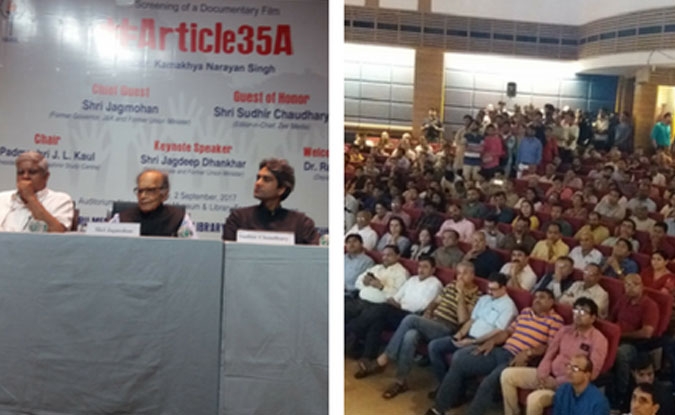 The documentary reveals why Article 35A is constitutionally and politically absurd and how it is violates Fundamentals Rights of West Pakistani refugees, Valmiki community, the Gorkhas and the women of the state.
The screening was covered widely by mainstream media. They highlighted the issues of 35A which causes several communities treated as citizen of secondary status.
Article 35A
has been become topic of discussion.
Sh. Jagmohan, while sharing his views on the issue, said that "They have created a land without justice. The provisions introduced through the Constitutional Order of 1954 were done intentionally. It's not as if the leaders, the parliamentarians didn't know what they were doing. This law must go." He strongly advocated the removal of Article 35A from the Constitution of India.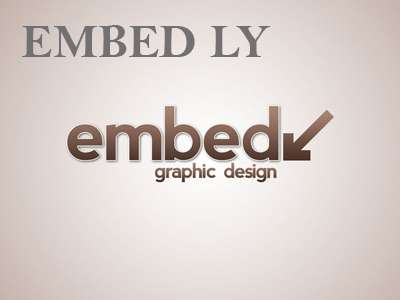 Mr.Jagmohan said. "Mere legal things cannot solve the problems. The problem will be solved only when there is fundamental change of mindset within the nation." He added "The common people of Jammu Kashmir, the poor, no one is benefitting from Article 370 or Article 35A - whether they are Hindus or Muslims. It is only vested interests, the elite, who have been benefitting these provisions. So called 'experts', such as A.G. Noorani, are misleading the people by advocating for
Article 370,
" reiterating that it is high time for this law to go.
Jagdeep Dhankhar, senior advocate of the Supreme Court and former Union Minister, in his keynote address, said Article 35A outrages every word of the Preamble of the Constitution of India. He remembered how he was also unaware of the existence of Article 35A and expressed gratitude to Jammu Kashmir Study Centre for its in-depth research on the subject.
Can President do what the Parliament cannot do? This is a very dangerous situation before us," Dhankhar said. This Article does not deserve to be on the statute book, he added.
Speaking on the occasion, Sudhir Chaudhary, Editor in chief, Zee Media said: "There's a famous saying that 'A lie can travel halfway round the world while the truth is putting on its shoes'. Unfortunately, the situation is similar in the media today." He remembered how in case of Yakub Memon, the Supreme Court conducted a hearing at midnight. He wondered how in this case when thousands and lakhs are being deprived of their rights; it takes years for the court process.
Article 35A was an amendment in our Constitution via back door (Presidential order), without the involvement of India's Parliament. Article 35A is a violation of the basic structure of our Constitution. It curbs certain basic rights enshrined in the very Preamble of the Constitution. In Jammu & Kashmir several communities are severally affected by article 35A.The Valmiki community which has been residing there since 1957. Although initially promised by government they were deprived of PRC (A permanent residence certificate) which is mandatory to receive benefits under government schemes and policies. Their child can become a sweeper only if he/she has a graduate or masters degree. Similar hardships are faced by GORKHAS and WEST PAKISTANI REFUGEES. They are also deprived for their Fundamental and legal rights. The women of state are also facing the discrimination. If a PRC holder woman marries to a non PRC holder man then her children deprived from the right over PRC.