Shah Faesal is an opportunist, message from a Nationalist Kashmiri for Shah Faesal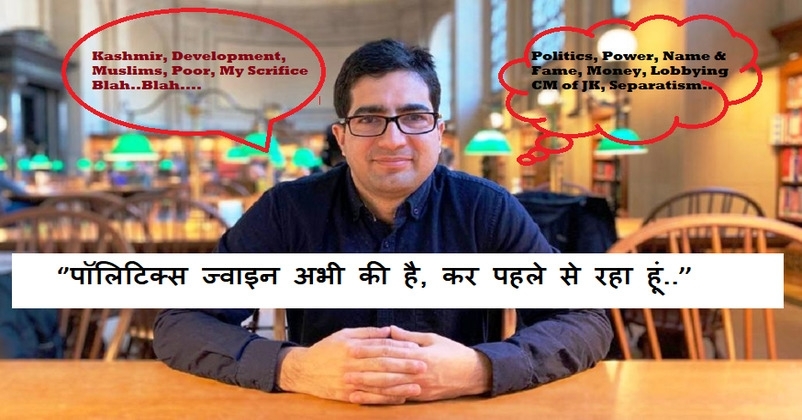 Recently, an IAS, Shah Faesal resigned from his post. But many things that he said while resigning from the post reveals that he is self centric, separatist, opportunist and knows little about Jammu and Kashmir. He resigned from his posts citing various reasons like unabated killings in Kashmir and lack of any sincere reach-out from the Union Government. But these reasons are not less than the blatant lies that shrewd person like him has said. Ironically, Shah Faesal has shown least concern to the number of civilians, officers and soldier in security forces killed by terrorists, sponsored and supported by Pakistan, in the last 3 years. He did not utter a single word to show his concern on the killings by terrorists.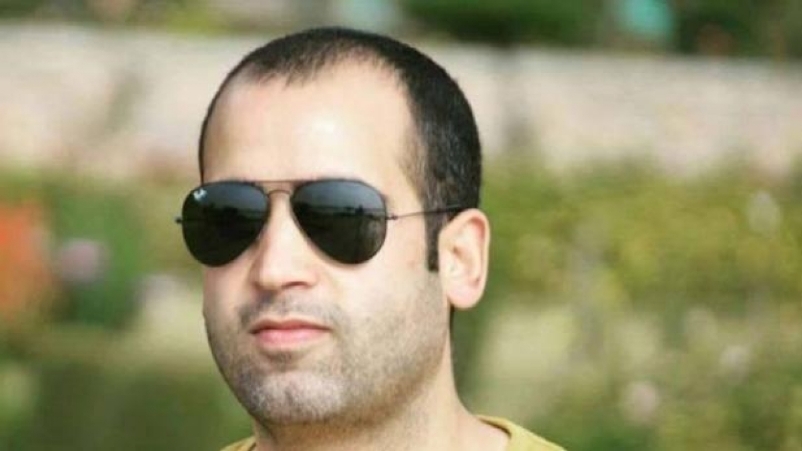 Where was Shah Faesal when CID Officer Imtiyaz Ahmed was killed?
Imtiyaz Ahmed Mir was the CID officer in J&K police and he could not meet his parents from a very long time. Imtiyaz had apprehensions that the terrorists would attack on him therefore, he shave his beard and had the hair cut so that terrorists could not recognize him. He went to his village in October, 2018 but terrorists recognized him and shot him dead. But Faesal has no qualm for his killing and neither had he condemned his killing. The terrorists killed 37 police men in 2018 and some of them were dragged outside their home and shot dead in broad daylight but Shah Faesal never shed his crocodile tears. But when the securing forces are gunning down these terrorists, who have killed civilians and security personnel, Faesal calls it uncontrolled murder. This clearly shows the separatist mindset of Faesal, an IAS officer, who had perhaps been respected by every Indian.
Shah Faesal could not see the mob-lynching
DCP Muhammad Ayub Pandith was killed by fanatic mob of Islamic fundamentalists but Shah Faesal could not see this mob lynching. He did not condemn the killing; neither has he wanted that the perpetrators must be brought to justice nor he thinks of resigning from this plum post.
Shah Faesal is the enemy of 20 crore Muslims
Shah Faesal should not consider himself as the messiah of 20 crore Indian Muslims because he has no courage to condemn the killings of Kashmiri Muslims by terrorists. He speaks in favour of terrorists, who have killed many Kashmiri Muslims. Though he himself is a Government Officer yet he writes against the Government. Doublespeak like him has no right to speak about the rights of others.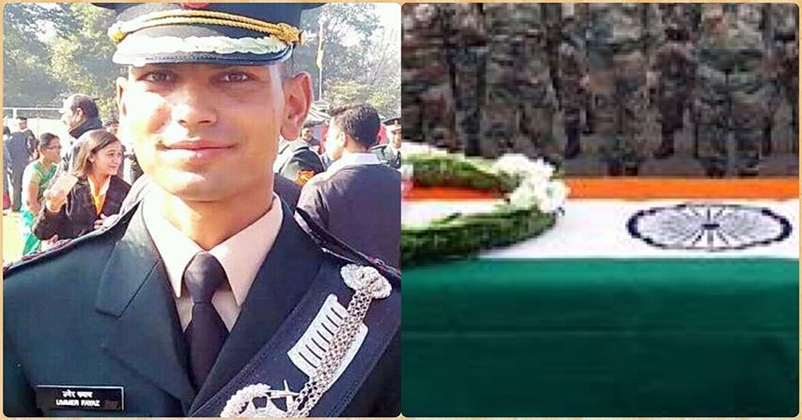 Why did Faesal not seeking justice for Ummer Fayaz
Terrorists kidnapped Ummer Fayaz from his home in 2017 and later threw his dead body but this barbaric act did not disturb Faesal. Neither had he felt it necessary to raise voice against it nor he thought of resigning.
Shah Faesal has crossed all the limit of doublespeak
Terrorists have killed around 550 civilians and soldiers of security forces but Shah Faesal remained oblivion to the killings of these innocent people though he speaks about the security of 20 crore Indian Muslims. Neither he shows concerns for these killings nor does he think of writing his resignation letter in protest of the killings. What propel him to resign? It is the determination of security forces' to teach a lesson to terrorists, who have killed the innocent Kashmiri people. He gets disturbed when security forces clear the hide outs of terrorists, he get disturbed by the intolerance of Hindu and Muslim soldiers, who are eliminating the dreadful terrorists.
Now, he is getting into politics and talking about the Muslims of Kashmir valley. This is the limit of hypocrisy and doublespeak, which Shah Faesal has crossed.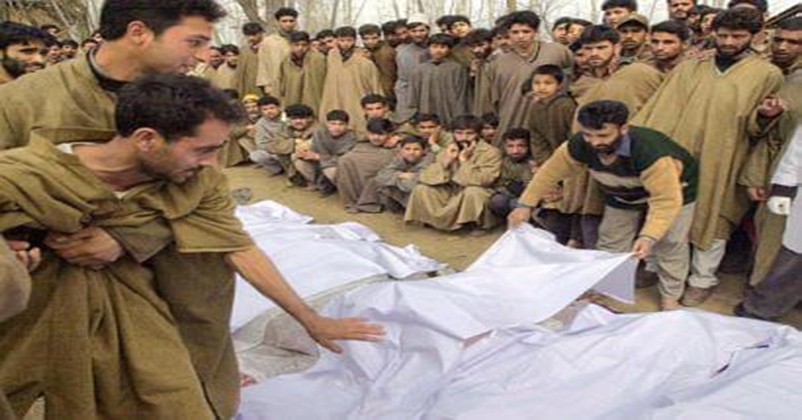 Shah Faesal is anti-Kashmiri Hindu
Kashmiri Hindus are the real victims of the uncontrolled killings that Shah Faesal must have mentioned. The incidents of killings and exodus of Kashmiri Hindus sent jitters to every conscious person, who is concerned about humanity, but Shah Faesal could not see this Islamic intolerance. These Hindu victims of Islamic fundamentalists are bearing the brunt of Islam yet Faesal does not consider it as Islamic intolerance.
Shah Faesal's lack of knowledge
While stating that "the marginalization and invisiblization of around 200 million Indian Muslims at the hands of Hindutva forces reducing them to second-class citizens" Shah Faesal forgot that Muslims have become president of the country and judge of the Supreme Court, they are in armed forces, and some of them are scientists as well because of their talent. They were neither stopped nor do they were discriminated by anyone. Ignorant Shah Faesal forgot that many successful businessmen were also Muslims. Maybe he is not aware about Azim Prem ji of Wipro, Habil Khorakiwala of Wockhardt, Yusuf Hamid of Cipla, Hakim Abdul Mazid of Hammdard, Irfan Razak of Prestige and many like them. His separatist spectacles may have not noticed the famous Muslim Bollywood artists, Bollywood stars and artists of classical music. In every corner of every state of the country, Faesal will find a successful, prosperous and happy Muslim if he removes his spectacles of separatism. It is shameful that Shah Faesal thinks that Muslims are getting invisible though such prosperous Muslims are there. Is it not his ignorance, then what it is? Even after leaving all else, Shah Faisal topped in IAS examination, he got the Best IAS officer award, despite this he says that the Muslims are disappearing in Hindu India.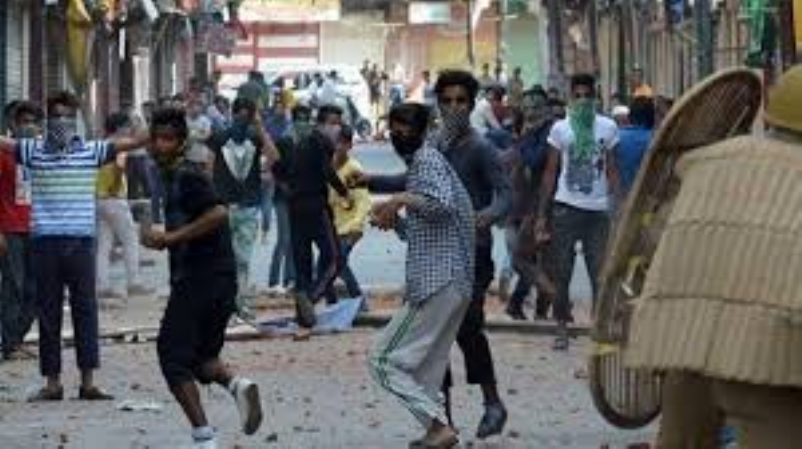 Faizal cannot see the real victim of terrorism
Today, if any Muslim is the victim of atrocities and violence in India, then he is a Muslim of J&K, who is continuously killed, for years, by Pakistan-backed terrorists and separatists. Whether it is Muhammad Ayub Pandith or the soldier of Indian security forces Aurangzeb, such people have been killed by the terrorists and they are still getting killed by them. Surprisingly, the learned Shah Faisal does not see this as terrorism. The most shocking thing here is that in 2002, the terrorists had killed Ghulam Rasool Shah, the father of Shah Faisal, because he had refused to hide the terrorists in his house. What can be more terrorizing than this, if the victims of terror cannot speak against terrorism?
It is easy to awake the person who is asleep, but how to wake up the awake?
The identity of the Muslims of Jammu and Kashmir that Shah Faesal is talking about is the identity of Kashmiri separatists. Faesal must understand that Jammu and Kashmir is a part of India, that is its identity and like Tamil Nadu, Gujarat, Maharashtra or any other state of the country there is nothing special in it. As far as the cultural identity of Jammu Kashmir is concern, it is not limited to Kashmiri Muslims only, it is Dogras, Buddhist, Sheena, Bati, Gujjar, Sikh, Pahari and Punjabi are the identity of Jammu and Kashmir. And if 4-5 districts of the Kashmir Valley, where some separatist elements are active, are left, the people of the rest of the state have neither complain about India nor their own Indian identity. All them are patriots and with India and they are dedicated to India. This is the reason that separatism is not anywhere in the state except in 4-5 districts of the valley. But who will tell the learned Shah Faesal? You can awake the person who is asleep, but how to wake up the awake?
Resignation is an excuse
Well, if someone looks at the Facebook posts of Shah Faesal, he can conclude that Faesal is more interested in politics rather than government job. It is not a bad thing to get into politics, but, to put the dignity of the country on stake for your politics, is a betrayal with the country. Making false propaganda of communalism for making your vote bank, to collect sympathies by showing Muslims in the bad light is the biggest deception with the country.
Faesal is having both ways
During his government job, Shah Faizal, went to Harvard on the expenditure of the intolerant Hindutva forces Government of India and during the Full Bright Scholarship, this intolerant government born the expenditure of his study leave. How can someone be this much liar? Now taking advantage of all the facilities, Shah Faisal is looking at Muslims as being poor, invisible and secondary citizens of the country.
Faesal's Lies
In his post about RBI, CBI, the NIA's autonomous fiasco Faesal was in government service. He was not allowed to make face book posts against Government as it is against the service rules of central government employees and he was to ensure neutrality on all the matters. When he joined IAS, then he must have also vowed of the neutrality in political interests but his personal ambitions were top priority for him and he was least concerned about breaking the rules. People like him are lethal not only for India but also for the Muslims here.
Shah Faesal has proven that he is not less that separatist or terrorist
Every Indian must have been happy when Shah Faesal joined IAS because he was seen as an example for every Kashmiri youth. But he proved that he is a separatist and thinks that the murderous stone pelters are harbinger of peace. He is least concerned about the killings of innocent but he is more worried about the innocent terrorists and murderous stone-pelters, who have been controlled by security forces.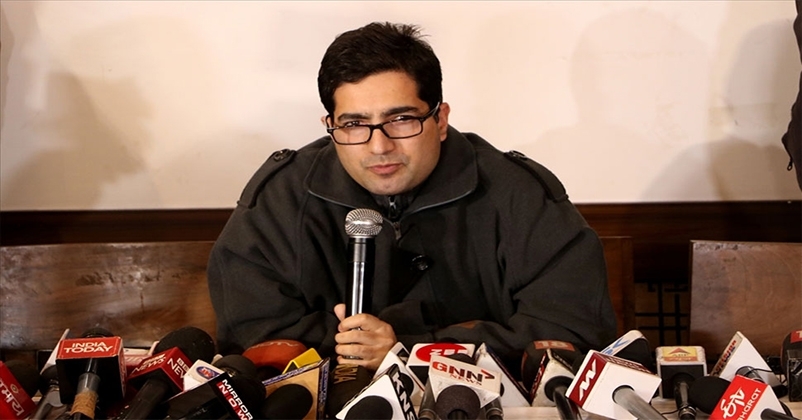 Shah Faesal spoke like a separatist in press conference
Shah Faesal ranted about Article 370 and Article 35A, as if he is not aware that the constitution of India does mention anywhere that Article 370 gives special status to Jammu and Kashmir. Is he not aware how Article 35A discriminates and does injustice with lakhs of people? Even the insertion of this provision is unconstitutional and the matter is in the Supreme Court. Why is he misguiding the gullible Kashmiri youth to satisfy his separatist masters?
Who will provide security to Kashmiri Hindu?
Surprisingly, Shah Faesal was speaking on the retuning of Kashmiri Pandits to Kashmir valley and blamed the present central government for not ensuring the return of Kashmir Pandits. Why didn't he take the responsibility of the return of Pandits when he was in Government service? Does he forget that Ayyub Pandit was killed by the mob, the barbaric way the terrorists are murdering Muslims in security forces? Can he or separatists or terrorists ensure the safety of Pandits in this vitiated environment of the valley? Faesal himself was a government servant but he spewed venom against the country on facebook and twitter while in service and spoke in favour of traitors and now again he is targeting the government. Isn't it laughable that people like him talking about freedom of expression?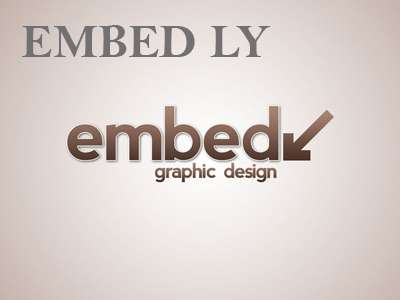 Faesal is making failed attempt to fool Indians
He is trying to misguide Indian citizens on Article 370 and he talks about special status of Jammu and Kashmir though it is a plain lie. He supports the discriminatory Article 35A, which discriminates between Indian citizens and the residents of the state on the basis of place of birth, caste, class and gender in violation of fundamental rights. This raises a big question mark on the fine sense of judgment of Faesal. On one side he is saying that people from other state cannot work, stay, get job and study in Jammu and Kashmir and on the other hand, he is asking them to fight for Jammu and Kashmir. Isn't it idiotic? God must save the country from opportunistic, shrewd and backstabber like him. If people like him are getting support from Congress leaders like P.C. Chidambaram than the situation is really worrisome.