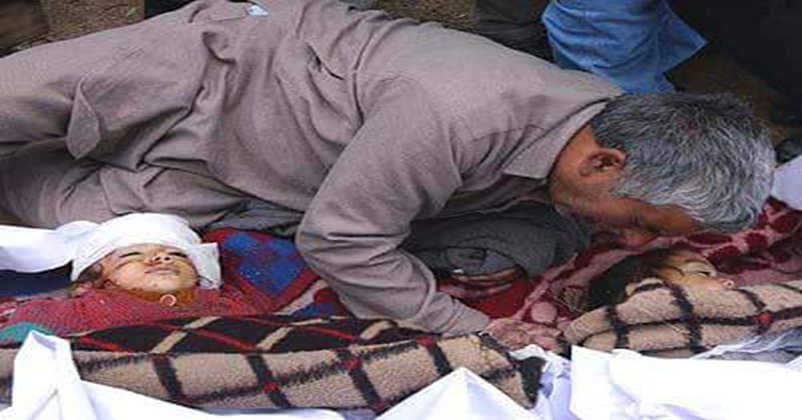 The advent of Islam in Kashmir was considered from the 14th century and it is believed that the introduction of Islam has created unprecedented problems and led to exodus of Kashmiri Hindus, the aborigines, from Kashmir. Prof. K.L. Bhan has identified 7 exoduses of Kashmiri Hindus in seven different epochs starting from 14th century onwards and finds that their number has been reduced from being majority to minority in their own land because of constant persecution and forced conversions. Many Kashmir Hindus were either forcibly converted to Islam or they have been killed or left Kashmir.
First exodus (1389-1413): Shah Mir is considered as the founder of Islamic rule in Kashmir. He ensured inter-religious marriages and even killed some of the important Hindus during his time. Since, Hindus were peace loving they could not did the similar barbaric tactics that Muslims had adopted against them. Syyid Mir Ali Hamdani, along with 700 Sayyids, created a wedge between majority Hindus and minority Muslims. He dictated to Sultan Qutubud-Din to prosecute and torture Hindus unless they accept Islam and got succeeded in converting 37,000 Kashmiri Hindus. The Sayyids headed by Mir Ali Hamdani used brutal means to establish Islam and extermination of Hindus, their religion and politics were their (Sayyids) mission.
The Hindu temples and idols were destroyed by them. The Hindus were left with the options either to embrace Islam or leave Kashmir or death. As a result many Hindu migrated in distress to avoid persecution and they went to Kishtwar and Bhadarwah via SMITHAN. According to one estimate KHs numbering over one lakh were drowned in the Lake or were burned at a spot in the vicinity of Rainawari in Srinagar City known as Bhatta Mazar (The grave yard of the Bhattas, the KHs) beyond present day Jogilanker. Only 11 families of KHs left behind whereas rest moved to safer places.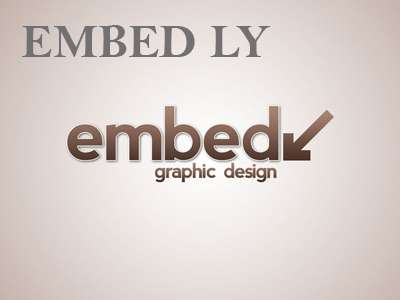 Second exodus (1506-1585): There is a general agreement on the point that the Chaks came to Kashmir from the land of Dares of Dartistan of Gilgit-Hunza Region. When Shah Mir founded the Sultanate in Kashmir he found that they have great physical power apart from being Ferocious, rugged and wild, therefore, he recruited them into his army.
Chaks forced the KHs to convert to Islam. Kashmir universally known as abode of sufis and saints (Rishiwari) presented scenario of religious harmony, peace and absolute tolerance as long as there was preponderance of Hindu population, be it Saivites, Vaishavites or Buddists. But the onslaught on Hindus annihilated centuries old and precious socio-cultural attainments. Dr. M.L. Kapoor observes that it took Islam almost six centuries to secure a strong foothold in Kashmir.
All traces of infidelity and idol worship were replaced by Islamic symbols and the infidels and holy thread bearers of Kashmir were converted to Islam so much so that Shams Iraqi with the help of Moosa Raina was able to convert 24000 Brahmin families to Islam. In 1513 Mohammed Shah (1517) appointed Kazi Chak, as his Prime Minister, who used to get 900 KHs beheaded every day for not having accepted Islam as their only mode of faith. Jazia was also imposed on KHs and they have to pay tax even for performing their religious rites and obligations, rituals and customs.
Third Exodus (1585-1753): Akbar launched a comprehensive scheme for the rehabilitation of Kashmiri Hindus honourably in their native place. He never resorted to following the policy of persecution and discrimination against the Hindus who had earlier encountered periods of misfortune at the hands of Muslim rulers who made them targets of their religious bigotry and persecution. But Jehangir, Akbar's son adopted the policy of sectarian division and let loose communal frenzy and rioting in Kashmir.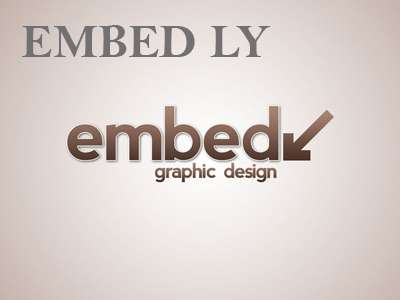 He followed the Islamic practices in letter and spirit. He disapproved of and opposed matrimonial relations between Hindus and Muslims but declared that while a Hindu was forbidden by law to marry a Muslim woman, Muslim had all the license to marry a Hindu woman. Aurengazeb the 'Puritan King' whose life is a sharp contrast to that of his predecessors/ancestors lost no time after ascending the throne in Delhi in 1658 to convert whole of India to Islam. He re-imposed Jazia and he considered elimination of Hindus essential for spreading Islam.
Since Kashmir has from times immemorial remained a prominent center for learning, Aurangzeb appointed 14 atrocious subedars as administrators and governors of Kashmir for its Islamization. It is during the rule of Emperor Shah Jehan and Aurangzeb that Kashmiri Hindus driven out of Kashmir reached Delhi and settled down in Bazar Sitaram.
Fourth Exodus (1753): During this time also the Kashmiri Hindus were facing persecution and forced conversion at the hands of the Muslims but the rein of Sikh in Kashmir gave some respite to them during this time though exodus of Kashmiri Hindus continued.
Fifth Exodus
(1931-1985)
: During 1820, Kashmir once again came under the rule of Hindus and Maharaja Ranjit Singh to re-establish a Hindu Government in J&K state. During the reign of Maharaja Hari Singh things were going well but certain Muslims youth educated in Aligarh Muslim University came under the influence of other Muslim leaders in India, who propagate Pan-Islamism.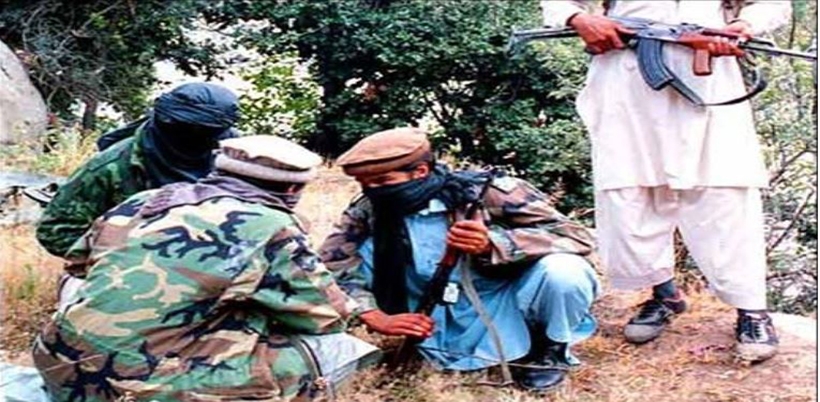 These Kashmiri Muslims formed their own organization called Muslim Reading Room to campaign against Hindus. Their main frustration was that they should be given plum jobs even if they are not qualified for it and for that they found Hindus as the main target. Sheikh Abdullah, the fiery activist of Muslim Reading Room made provocative speeches against Hindus from Mosques and on July 13, 1931 City of Srinagar and its suburbs witnessed a depressing and demoralizing spectacle of loot, arson and murder of Kashmiri Hindu, their property was robbed and the ladies were molested. This day is commemorated as Martyr Day to remember the Islamic fundamentalists, who were robbing Hindus whereas the real Martyrs were Hindus.
There was a communal orgy at Kanikoot, Tehsil Nagam, Distt, Badgam, a few KMs away from the city of Srinagar. Numerous KHs were killed and orized KHs. In 1947, the local Islamic fundamentalists and the Army of Islamic Republic of Pakistan besides imany wounded. The Maharaja's administration proved too weak and ineffective to afford protection to the terrndulging in wholesale loot and arson they killed numerous KHs at Batapora, Gushi and Tikkar in the present Kupwara district and at various places in the district of Baramulla, Badgam and outskirts of Srinagar. The local Muslim zealots joined hand with the Pakistani Army in forcibly converting many KHs to Islam on pain of torture and instant death. And numberless were the Hindu places of worship and Dharamshalas that were reduced to ashes. According to a Reuter's dispatch in 1947 the mass rape at Baramulla eclipsed the massacre at Rajouri in Jammu province.
When the Muslims came to the power they brushed aside all moral restraints in subjecting the KH employees in subordinate positions to injustice and gross unfairness and vexations and whimsical orders. Having disillusioned with the gap between theory and practice some noted KHs left Kashmir. The post independence period in J&K state witnessed an unmistakably slow and steady exodus of the KH community. A noted historian and political associate and co-worker of Sheikh Mohmmed Abdullah. P.N. Bazaz records that "those who dared to oppose National Conference were treated as 'Pariah' dogs.
They were arrested in thousands, their hands tied with ropes behind their backs and dragged like animals through the main bazars of Srinagar and other towns". The former Prime Minister Shri R.C. Kak was taken from a sub-jail to the High Court on foot with his hands tied with rope made of dry paddy hay and en-route Muslim, National Conference workers pelted stones, casted dirt and rubbish on him and even spat at him. And in the courtroom the N.C. activists manhandled him and resorted to physical violence while the judge looked on helplessly and dumbly.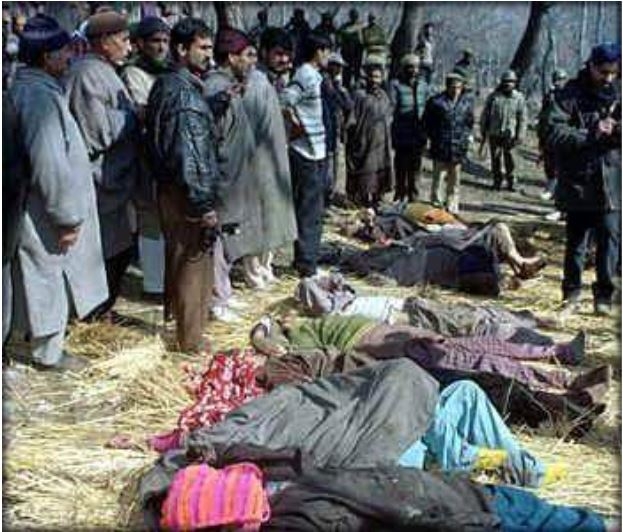 With land reform movement, the J&K administration snatched away land from KHs, many of whom were totally dependent on it. Mr Ghulam Mohd. Sadiq, state Education Minister in Bakhshi Ghulam Mohd, issued an impugned order/circular that only 30 percent seats at the maximum be allowed to the KH boys seeking admission to academic colleges for higher education. Many tactics were used to deprived KH youth from taking education in the state and all possible opportunities for progress and advancement. 'Naya Kashmir' was full of prejudice and discriminatory under the patronage of rulers pretend to be secular.
The agitation by the Muslims following the disappearance of the holy relic at Dargah Hazratbal in 1964 and the KH agitation following the conversion of an underage KH girl Parmeshwari to Islam was a severe setback to the existing KH social fabric. Disillusioned in their own land, many Kashmiri Hindus forced to leave their place of abode for a better life
Sixth Exodus (1986): The mastermind behind the planning and architect of Shah Masjid within the premises of an ancient temple inside the New Civil Secretariat area at Jammu was Mr. Gul Shah 'Padsha' and his brigade of hoodlums and hooligans (sirwallas), after he had snatched political power from his estranged brother-in-law Dr. Farooq Abdullah. Many people protested against the Islamic act of the CM in a secular state.
But his Chief Secretary Sheikh Gulam Rasool, Gulshah entered Srinagar on 20th February, 1986 and provoked the Muslims to communalise the situation in Kashmir in view of what had happened in Jammu and deliberately raised the boggy of 'Islam Khatre Mein Hai' (Islam is in danger) and excited and raked his Lushkar (Brigade) known as Lushkari Gulshah Padshah among the local people into a violent and bloody stance end then directed them towards Kashmiri Hindus for no fault of theirs. The crowd went berserk and desecrated the Hindu temples and places of worship and shrines, torching their cowsheds and molesting their womenfolk.
The main target was the KHs of south Kashmir and their temples. Hindu temples at Vanpoh, Lukbhawan, Anantnag, Salar, Fatehpur, Akoora and so many places in South Kashmir and those in and around Sopore in north Kashmir the birth place of Jamaite Islami leader, Ali Shah Gillani were rampaged, demolished and leveled to ground and destroyed in fire. It was a planned design of the pseudo-secularists and the Muslim fundamentalists with Qazi Nissar in the vanguard hatched not only to destroy the property of the KHs but also it bred a fear psychosis in their mind so as to facilitate and precipitate their early flight from the Valley. The truth is that numerous families disposed of their immovable property and left the valley for good.
Seventh Exodus (1989): This was the time when the mammoth beast unleashed on the innocent Kashmiri Hindus. During 1989-90, KHs were holding only 0.4% jobs under the state government. The blame of rigged election of 1987 was considered the boiling point that unleashed the force of Islamic fundamentalists, which was getting support from another country that was born out of India in 1947 to establish Muslim rule in Kashmir. Their main target was to cut-off Kashmir from India and anyone they considered pro-Indian would meet the destined fate i.e. either death or expulsion from Kashmir.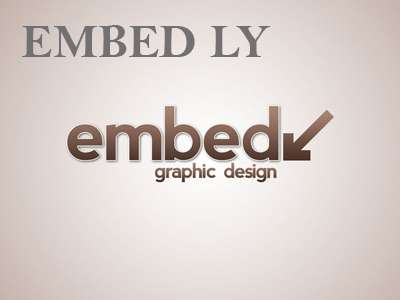 They adopted barbaric mechanisms to ensure that they target the right chord and in this manner again the first and foremost target was peace-loving Kashmiri Hindus. Kashmir Plan 'OP TOPAC'was hatched in Pakistan by ISI and it was executed by many dreadful terrorist organizations. Though there were two factions of terrorist outfits, one led by JKLF that wanted to establish independent Islamic state of Kashmir and the other was Hizbul Mujahedeen that wanted to annex Kashmir into Pakistan. But both the group has one common target i.e. to make Kashmir an Islamic state and for that Kashmiri Hindus must be expelled from Kashmir.
All the saint voices whether coming from Hindu or Muslims were silenced by these groups. Even the state government under Farooq Abdullah strengthened these groups by releasing 70 terrorists, who returned back in Kashmir after getting trained in terror activities in Pakistan. JKLF drew its first blood with the murder of Shri Tika Lal Taploo, an advocate and prominent and vocal member. Later it went to killing spree and killed many Hindus.
The dreadful night was unforgettable for every Kashmiri Hindu child who had attained age of consciousness of surroundings, and grown-up men and women. 'Death to India', death to Kafirs rent the skies from Qazigund to Karnah during that time which was further telling about the vitiated environment in Kashmir Valley. In pursuance of this policy 1000 KHs were butchered in 1990.
The terrorist outfits were devising ways to torture and murder the KHs. The terrorists established their own interrogation centers and courts to award punishments. Some 90% of 160,000-170,000 community left the Kashmir Valley, between February and March, 1990, in what is described as a case of ethnic cleansing. Panun Kashmir, an organization working for displaced Hindus, has published a complete list of about 1341 KHs who were killed by Jihadi armed men in the course of armed insurgency in the Valley of Kashmir in 1990.
On the dreadful night posters were pasted outside the Mosques and at selected busy places labeling KHs as agents of India and branding them as traitors; accusing that the KHs had always and invariably acted as traitors and stabbed in the back of Kashmiri Muslims and their sectarian movements.
Threats were issued to KHs to leave the Kashmir Valley within 48 hours otherwise they would face the dire consequences. This horrendous warning would have sent jitters in the mind and heart of any individual and he or she would try to flee to the place safety yet it is surprising that the intelligentsia in India was bent upon pushing the agenda that nothing wrong had happened with Kashmiri Hindus during that time and the community was fleeing because the then Governor has a covert plan against terrorists and Islamic fundamentalists.
The Jammu based organization of KHs Panun Kashmir claims that over 25,000 houses of KHs have been burnt. After the departure of KHs their houses remained abandoned in the Kashmir Valley. Miscreants looted household goods, furniture, kitchenware, accessories, electronic gadgets, small libraries, papers, files and documents.
Electricity and sanitary fittings were pulled out, taken away and sold. In most cases even the doors and windows of these houses were removed and stolen. The KHs left their properties without assigning any custodian, some houses and lands were taken over by security forces for accommodation and operations, some self-centered and opportunist local elements also picked up the belongings in the houses or these houses were burnt to rabble. The bare structures were set on fire if these did not happen to be in densely populated areas.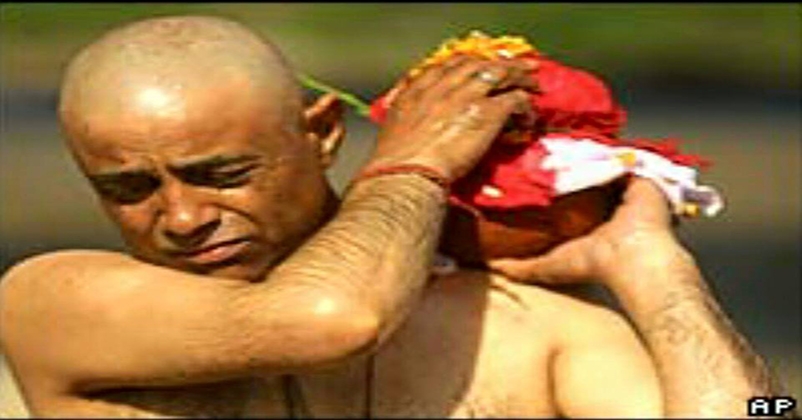 The fear of going was so sheer that around 40-50% KHs have sold their lands and houses in legal or illegal ways in the Kashmir valley. Large number of houses and properties went on distress sale. Shops were grabbed by the locals, though a handful of them fetched the owner some money.
In villages, the ruins of torched Hindu's houses were grabbed and showed as Muslim Endowment property in revenue records. If any Hindu was able to sell his property somehow, he had to remain content with its throw-away price. Landed properties of Hindu shrines, temples and crematoriums stand largely vandalized and usurped. The ethnic cleansing of the Valley of Kashmir was completed. The killings of the Kashmiri Hindus continued even beyond 1990s and some of them were:
1998 Wandhama massacre 25/01/1998 23 Hindus
1998 Prankote massacre 17/04/1998 26 Hindus
1998 Chapnari massacre 19/06/1998 25 Hindus
2000 Amarnath pilgrimage massacre 01/08/2000 30 Hindus
2001 Kishtwar massacre 03/08/2001 19 Hindus
Now, the chance of KHs going back to their home in Kashmir valley after more than 28 years of their exodus is quite bleak until and unless some solid confidence building measures are being initiated by the central and state government. But the indifference of the both the governments clearly indicate that their returning is difficult if not impossible. There are different opinions even among Kashmiri Hindus on the question of going back to their homes in Kashmir valley.
Some of the Kashmiri Hindus want to go back but they demand that a separate colony shall be made for them, where they could feel safe and secure and the other Kashmiri Hindus want that they should be allowed to occupy their homes once again, which they could visit off and on. But it is a black spot on the largest democratic country that the people are persecuted in name of religion and the government machinery remained only a mute spectator.
The mainstream media and the international bodies were concerned about 1992 Babri Masjid demolition but the same media and international bodies are gagged on the plight of Kashmiri Hindus. They could not see the warning sign that was given to Kashmiri Hindus and the circumstances which forced them to leave a place called home because of clear case of Islamic fundamentalism.