Kashmiri Hindus Exodus: A well-planned script written by Muslim Terrorists of Kashmir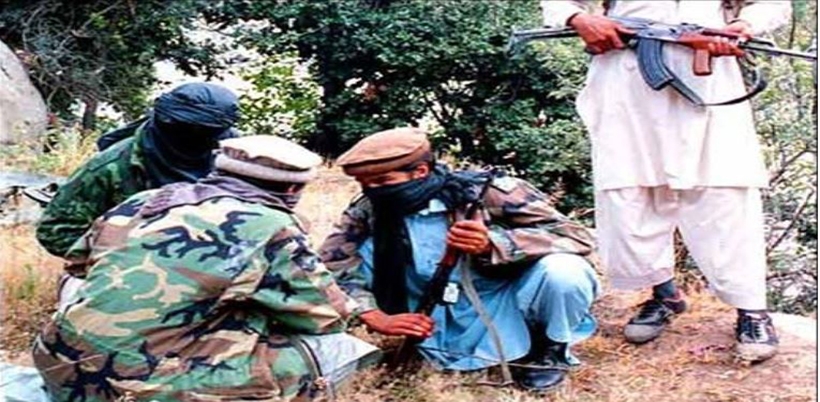 Kashmir Valley is one of the smallest parts of the entire state of Jammu and Kashmir (J&K). Even the Kashmir region has three valleys viz. Srinagar or Kashmir Valley, Lolab Valley and Gurez Valley. Kashmiri Hindus (KHs) are the original native of the Kashmir valley and their persecution is considered to have been started since the advent of Islam in Kashmir that reduced the number of KHs in minority in their own land. The agitation of Muslims in 1931 against Maharaja Hari Singh was actually targeted at KHs of Kashmir Valley mentions Hindu Prem Nath Baza t in his booklet 'Thoughts on Future of Kashmiri Hindus'.
Later the decision of accession to India drew flak of fundamentalists and as a result Sheikh Abdullah started toeing their line. Though the mass hysteria, among Muslim fundamentalists, against KHs started taking place much before 1990s but the blood-soaking armed terrorism started during 1990s that forced many KHs to leave their own place of abode and find a safe destination. KHs were described as mufroor (absconder), mukhbir (informer) and darpoak (coward) because they chose not to side with the forces inimical to India. Ironically, the Central Government of India and the J&K state Government dubbed them as 'migrants' instead of internally displaced, which they have become due to sustained campaign against them.
Why exodus has happened in 1990
Though the competing obnoxious Islamic forces were active Kashmir even before 1990s yet they played havoc during 1990s. The Islamic forces which wanted to create an Islamic state in Kashmir were getting support from Pakistan in their nefarious intention. Though some of people see the genesis of the problem with the rigged election of 1987 in which the National Conference and Congress combined formed the government yet the KHs had no role in it and even then the community is made the scapegoat. The message was clear that Kashmiri Muslim would wage holy war, against the infidels ruling from New Delhi. The initial target of this Jehad would be Kashmiri Hindus.
The Muslim United Front, a Muslim fundamentalist outfit owing political allegiance to Pakistan did not accept defeat easily and created mayhem in the Kashmir Valley and received active support from Pakistan. The Gen. Zia-UI-Haq in top secret meeting in April, 1988 at Islamabad said, "Gentlemen, let there be no mistake, however, that our aim remains quite clear and firm the liberation of the Kashmir Valley.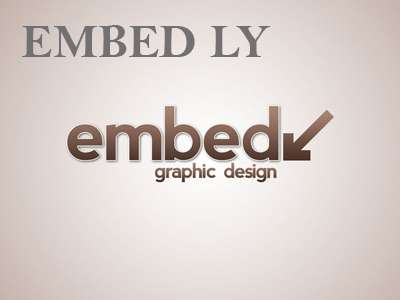 He went on to elaborate his Kashmir Plan 'OP TOPAC' we plant our chosen men in all the key positions to subvert the police force, financial institutions, the communication net work, whip up anti-India feelings amongst the students and peasants preferably on some religious issues. Detailed plans for the liberation of Kashmir Valley and establishment of an independent Islamic State in the third phase will follow". In his "Op Topac" aiming at the liberation of the Kashmir Valley, Zia-ul-Haq had clearly hinted at adopting a coordinated use of moral and physical means, other than military operations as methods of combat. It was just a political operation but it had tacit religious, cultural, communal aspects.
Though President of Pakistan Zia-ul-Haq was killed in a plane crash on August 17, 1988 yet the armed struggle continued. The streets of Kashmir valley echoed with mourning "Yeh matam hai koi tamasha nahin" as the procession moved through lanes and from Hindu localities in particular.
The trouble in the Valley started in 1989 when some fanatics began frightening the Kashmiri Hindu Community and others and even resorted to violence.
Farooq Abdullah ordered the release of around 70 terrorist between July and December 1989 who were trained in the terrorist camps in Pakistan Occupied Jammu and Kashmir. The top four among them were Hamid Sheikh, Ashfaq Wani, Javed Mir and Yasin Malik, who were assigned to begin with decimation of KHs' community and play havoc during the armed insurgency in the Valley.
The madrasas financed and run by the Jamait-e-Islami poisoned the mind of the younger generation with Islamic fundamentalism under dictation from the theocratic Pakistan. Hence, they were ready to go to any extreme to establish the Islamic dominion in the Kashmir Vallley and separate it from India. On 19th of January, 1990 pro-Pakistan slogans raised collectively by a multitude of humanity and relayed through powerful loudspeakers almost pierced ear drums. And from the next morning 20th of January, 1990 it was the rule of the mosque and the Islamists.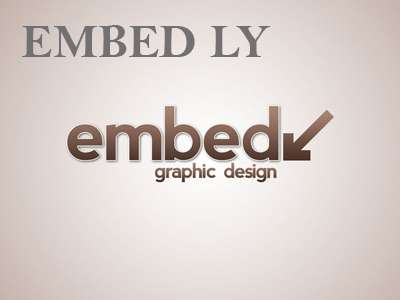 A number of terrorist outfits were created to establish Islamic state in Kashmir Valley.
Among others that crept up were AIJehad, Dukhtarane Milat, Muslim Janbaz force, Ikhwan-ul-Muslameen, Allah Tigers, Hizbul-Mujahideen and many more by scores. But JKLF was in the vanguard. Around one dozen terrorists were released again in exchange of Rubaiyya Sayeed, daughter of the Union Home Minister Mufti Mohd. Syed, which further emboldened the terrorists.
The Jammu Kashmir Liberation Front (JKLF), altogether with its twin centers in Pakistan Occupied Jammu and Kashmir and UK, initiated armed insurgency in the Kashmir Valley in the mid-1980s with outright support of ISI. Like the Pakistan Army invasion in 1947 to illegal occupy the Indian territories, this time also the Pakistan extended full support in terms of men, material and money to terrorists in the valley. JKLF drew first blood with the murder of Shri Tika Lal Taploo, an advocate and prominent and vocal member. Later Shri N.K. Ganjoo, a retired Judge was gunned down at an arm length in broad day light in Hari Singh High Street, Srinagar.
The bloodbath of KHs did not stop and the prominent personalities of KHs were killed mercilessly. The terror reins the entire Kashmir Valley that no one even dared to touch the body of those of who have been murdered by the terrorists. Even the saint voices from progressive Muslims like Mirwaiz Maulvi Farooq were silence by the barrel of the gun because he considered bloodbath as an un-Islamic act. On 31st July 1988 Jammu & Kashmir Liberation Front (JKLF) exploded two powerful bombs in Srinagar to launch its armed campaign for separating the state from India.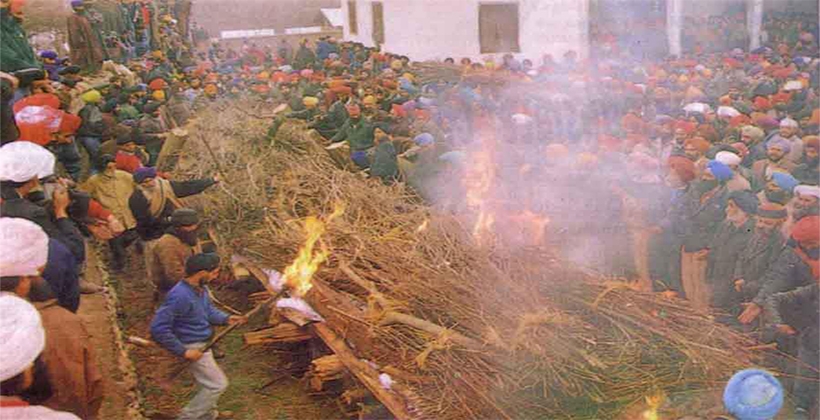 Posters were pasted outside Mosques and at selected busy places labeling KHs as agents of India and branding them as traitors; accusing that the KHs had always and invariably acted as traitors and stabbed in the back of Kashmiri Muslims and their sectarian movements. Threats were issued to KHs to leave the Kashmir Valley within 48 hours otherwise they would face the dire consequences.
Alsafa edited by Mohd. Shaban Vakil became the mouthpiece of terrorists and gory threats were publishing in it. But Mohd. Shaban Vakil was gunned down in his office in April 1991 for criticizing a terrorist group. The Kashmiri Muslim intelligentsia, the Muslim press dancing to the tune of the ISI commands, terrorists belonging to numerous outfits and the Kashmiri Muslim political leaders taking oaths of loyalty to the Indian Constitution but in the depth of the heart owing allegiance to anti-India subversive force spread the canard.
All news papers published from Srinagar carried declarations like 'Mein Mukhbir nahin Noon' (I am not a spy) 'Ailane la taaluqui' (confession of parting links with political parties and serving of such affiliations) and open unmistakable threats to the KHs of dire consequences for their past and present anti-movement (anti azadi) and traitorous behaviour.
Hindu houses, temples, shrines and their properties came to be attacked, looted and damaged or torched. This intimidating environment create unease among the KHs and they find no option but to leave the Kashmir Valley. The dreadful night was unforgettable for every Kashmiri Hindu child who had attained age of consciousness of surroundings, and grownup men and women. 'Death to India', death to Kafirs rent the skies from Qazigund to Karnah during that time which was further telling about the vitiated environment in Kashmir Valley. In pursuance of this policy 1000 KHs were butchered in 1990. The terrorist outfits were devising ways to torture and murder the KHs. The terrorists established their own interrogation centers and courts to award punishments.
ISI created a parallel group of terrorists 'Hizbul-Mujahideen (HM)' because JKLF was in favour of creating independent Kashmir whereas Pakistan wanted that Kashmir should join Pakistan. Rivalry between the two ideologically divergent groups resulted in the killing of many JKLF leaders and activists in the Valley. Nevertheless, Hizbul Mujahideen (HM) carried forward the policy of KHs massacres initiated by the JKLF.
Panun Kashmir, an organization working for displaced Hindus, has published a complete list of about 1341 KHs who were killed by Jihadi armed men in the course of armed insurgency in the Valley of Kashmir in 1990 and after. Interestingly the J&K State government reduced the number of Hindus killed by militants below 200 to ensure that the KHs does not get the tag of internally displaced lot, as per Tokyo Convention, which recognizes killings beyond 200 as genocide. Even after 1990s the killing were continued and some of the mass killings were: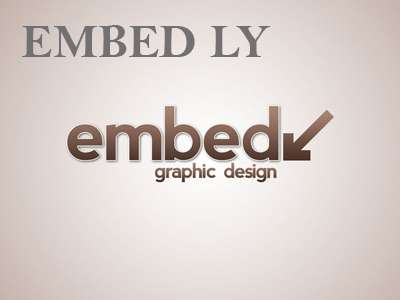 Event Date Death toll
1998 Wandhama massacre 25/01/1998 23 Hindus
1998 Prankote massacre 17/04/1998 26 Hindus
1998 Chapnari massacre 19/06/1998 25 Hindus
2000 Amarnath pilgrimage massacre 01/08/2000 30 Hindus
2001 Kishtwar massacre 03/08/2001 19 Hindus
Exodus and Aftermath
Some 90% of 160,000-170,000 community left the Kashmir Valley, between February and March, 1990, in what is described as a case of ethnic cleansing. The situation was not only an open revolt against India but a planned conspiracy to execute the innocent Kashmiri Hindus. This situation also created gulf between Hindus and Muslims in Kashmir Valley, who otherwise used to live amicably, as the initial target of this armed rebellion was Kashmiri Hindus.
The Jammu based organization of KHs Panun Kashmir claims that over 25,000 houses of KHs have been burnt. After the departure of KHs their houses remained abandoned in the Kashmir Valley. Miscreants looted household goods, furniture, kitchenware, accessories, electronic gadgets, small libraries, papers, files and documents. Electricity and sanitary fittings were pulled out, taken away and sold.
In most cases even the doors and windows of these houses were removed and stolen. The KHs left their properties without assigning any custodian, some houses and lands were taken over by security forces for accommodation and operations, some self-centered and opportunist local elements also picked up the belongings in the houses or these houses were burnt to rabble.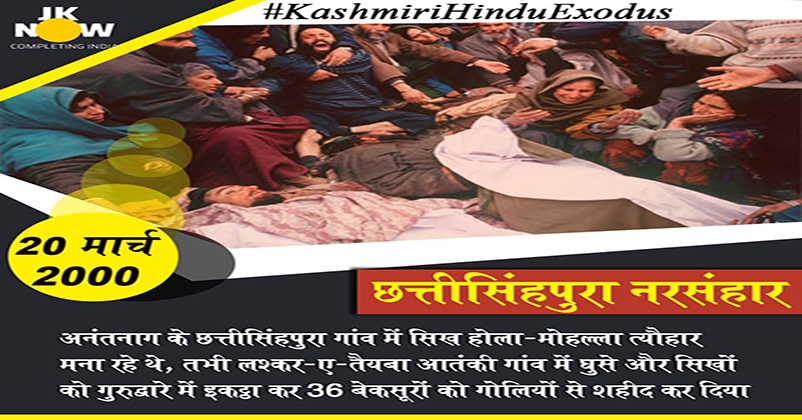 The bare structures were set on fire if these did not happen to be in densely populated areas. The fear of going was so sheer that around 40-50% KHs have sold their lands and houses in legal or illegal ways in the Kashmir valley. Large number of houses and properties went on distress sale. Shops were grabbed by the locals, though a handful of them fetched the owner some money.
In villages, the ruins of torched Hindu's houses were grabbed and showed as Muslim Endowment (Awqaf) property in revenue records. If any Hindu was able to sell his property somehow, he had to remain content with its throw-away price. Landed properties of Hindu shrines, temples and crematoriums stand largely vandalized and usurped. The ethnic cleansing of the Valley of Kashmir was completed.
Amanullah Khan, the chief of JKLF had confessed to a Hindu rights activist in a seminar in the European Parliament in Brussels in 1992 that the brutal killing, rape, kidnapping, intimidating, issuing warnings through loudspeakers to run away from the Kashmir Valley to the Hindus was issued because Hindus did not join the armed struggle for liberation Kashmir.
In Jammu these migrants face severe health- trauma-physical, mental, and psychological as some of the camps they live in are like slums, without basic facilities of drinking water, electricity, living space and health facilities. There were unemployed youth in these camps. This situation had led to problems of deviance, delinquency, crime and drug abuse. The camps were exposed to various offences to women and children.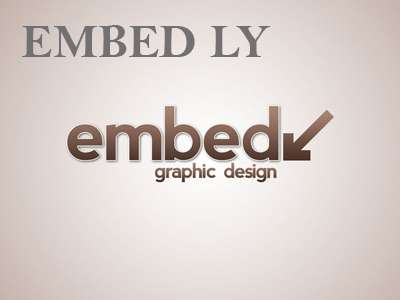 They were completely insecure. They also face the problem of privacy which was not available to them in one room accommodation. Besides, all these ill effects, education sector was also a worse hit by the exodus of a community who were undisputedly considered very much dedicated, capable and hardworking teachers. People of Kashmir valley even today miss these great Hindu teachers like Shri Sham Lal and Shri Maharaja Krishan.
Presently KHs are demanding a safe homeland for Kashmir's Hindu population in Kashmir Valley. They also want that the constitution of India must be extended to J&K in its entirety. Panun Kashmir, an organization founded in December, 1990, passed the 'Historic Homeland Resolution'.
Future of KHs in Kashmir valley
Now, the chance of KHs going back to their home in Kashmir valley after more than 28 years of their exodus is quite bleak. Many of these KHs are settled in different parts of the country, where they feel more secure than returning to their original place of abode in Kashmir valley. Though certain elders want to return yet it is highly unlikely that they could ever return back in the given circumstances.
Even their recent demand to the valley was accommodated with the political tint. Though the newspaper reports mentioned that they are welcomed in the valley but they cannot have the colonies exclusively meant for them. Surprisingly, the resolution was passed at a seminar organised by a faction of pro-Independence Jammu & Kashmir liberation Front (JKlF) led by Yasin Malik who was on 30-hour hunger strike to protest against the proposed exclusive colonies. These separatists want to cut-off Kashmir from India yet they oppose the genuine demand of KHs for separate colonies.
The KHs had to leave their home in the most vitiated environment yet their return is seen with suspicion and consider that resettlement of Hindus in separate colonies would create more problems and further divide Kashmiri society on communal lines.
The KHs were threatened in September 1995 by Hizbul Mujahideen, who advised them that they would, never be allowed to settle in Kashmir, unless they joined the freedom struggle. Following it a number of communal massacres – at Wandhama (mostly of women and children), and at Chattisingpora, a village in southern Kashmir (35 Sikhs were massacred), there bleak chances that the KHs would ever dare to return until the terrorism is weeded out completely.
All these incidences clearly indicate that the KHs are still not welcomed in the valley by separatist elements, who played havoc with in the lives of KHs. Even the state government has done little to alleviate their apprehensions and built confidence in them. Many of the KHs feel that they have no families in Kashmir valley; therefore, it is of no use to return.