Indian and Chinese soldiers greeted each other on New Year
Jammu Kashmir Now | The facts and information abou 02-Jan-2019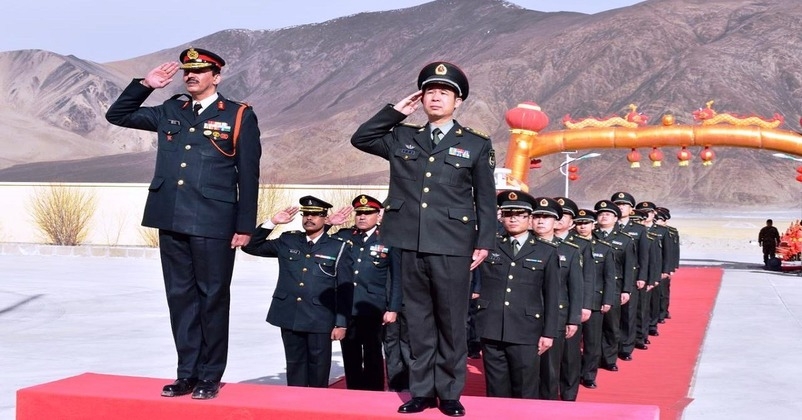 On Tuesday, the Border Personal Meeting (BPM) was held between the Indian and Chinese Armies in Ladakh. "At the invitation of the PLA, a ceremonial BPM to celebrate the New Year was conducted today at Chinese BPM hut at Chushul-Moldo and DBO (Daulat Beg Oldie)-TWD (Ten Wen Den) meeting points in eastern Ladakh," a defence spokesperson said. He said the Indian delegation was led by Major General Sanjiv Rai and Colonel S S Lamba and the Chinese delegation was led by Senior Colonel Liu Hou Jie and Colonel Song Zhang Li respectively. "Both the delegations interacted in a free, congenial and cordial environment. The delegations parted amidst feeling of friendship and commitment towards enhancing the existing cordial relations and maintaining peace along the border. Both sides also sought to build on the mutual feeling to maintain peace and tranquility along the border," the spokesperson said.
Both armies salute each other's national flag and greeted each other. Talk was also held between the armies of the two countries for strengthening the relationship on the border. On this occasion, cultural events were organized by both sides. Recently, a joint military training of the armies of both the countries was held at China's Chengdu.
The BPM mechanism has helped in developing a vital platform for resolving local issues and fostering mutual confidence in the last 28 years mentioned a defence communiqué.