The history of Kashmir valley will only reveal Bharat and Bhartiya Sanskriti (India and Indian culture) that is inclusive of all the religion. The sectarian and religious divide would increase confusion about the entire of Jammu and Kashmir, as consensus cannot be built around selective representation in terms of religion or sect. It would be wrong to identify Jammu and Kashmir only in terms of particular religion because it would mean disowning the history of the state that owes its origin to Bharat.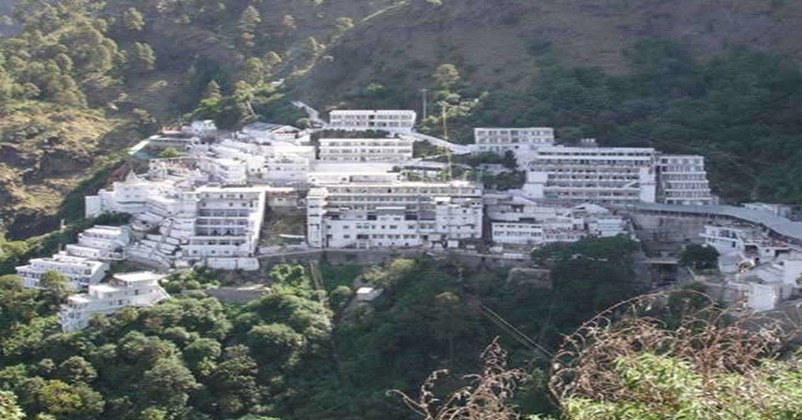 Vaishno Devi Temple, Katra, Jammu & Kashmir
The history of the state has unraveled over the centuries and millenniums that the State of Jammu and Kashmir must be seen in the context of Bharat and its cultural ethos. One would get into unending discussions and debates, if one tries to analyze the affairs of the State on the basis of any particular religion or faith. Starting with Hindu traditions the affairs may be traced through Buddhist, Islamic, Sikh, Catholic traditions to understand the wider connotation. And one will find that nothing would be alien to Indian lands and traditions to the people familiar with Bharat and Bhartiya Sanskriti.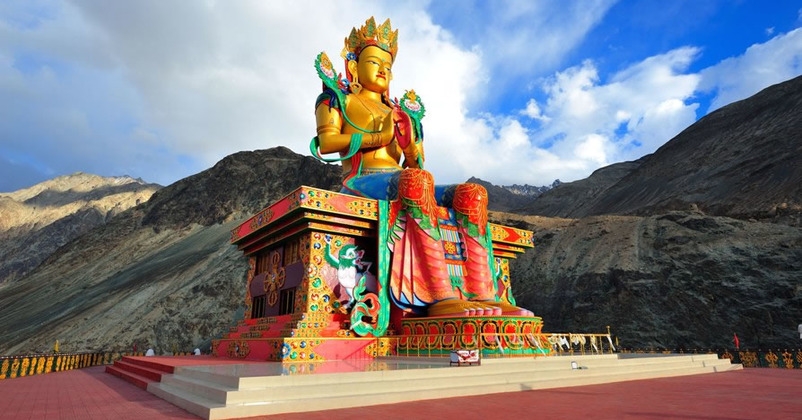 Diskit Monastery Buddha Statue, Nubra Valley, Leh Ladakh, Jammu & Kashmir
Before the rule of Maharaja of Jammu, a large swathe of Kashmir Valley was under the Sikh empire (also known as Lahore Darbar) of Punjab. The Kashmir valley had also attracted other rulers Mughals, Pathans and British mostly because of its scenic beauties and uniqueness. It has remained a point of attraction during past one millennium before 1947 and still this attraction has not dwindled. British as well as the Maharajas of J&K paid more attention to Kashmir Valley than any other part of the State due to its pleasant summer climate and scenic beauty. Therefore, though the State was named as Jammu & Kashmir but it was also referred, in discussions and documents, as Kashmir.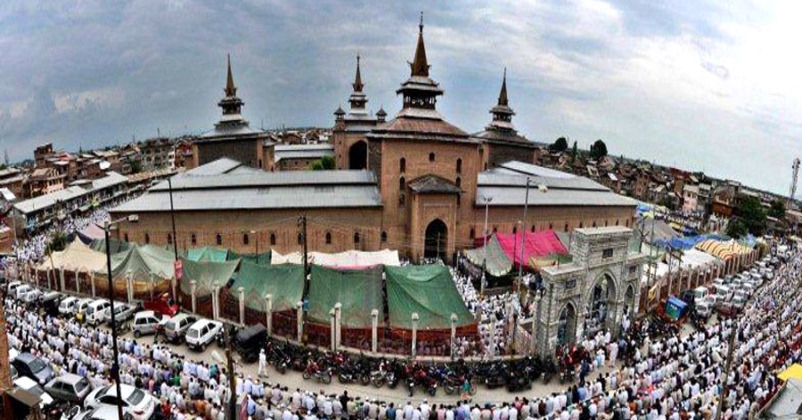 Jama Masjid, Srinagar, Jammu & Kashmir
Although Maharaja Gulab Singh was identified more with Jammu Empire but the state is generally not identified as Jammu State. Since the Himalayan borders of India were touching Afghanistan, China, Tibet and Russia through this State, the Princely State of Jammu and Kashmir was more prominently looked at by the British as well. But the attention of Mughals , Pathans and Muslim rulers had been more on Kashmir Valley. A good number of invading soldiers and sardars settled in Kashmir Valley and as a result the followers of Islam increased, with passage of time. This settlement of invaders affected the demography of the state because the religious conversions, to Islam, increased substantially.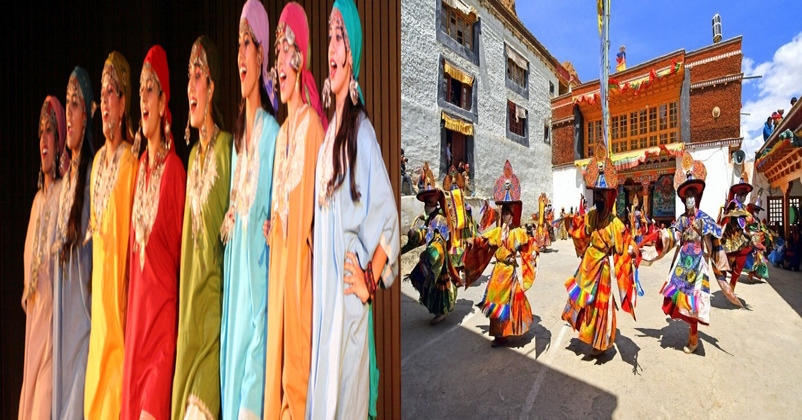 Traditional Folk dance, Jammu & Kashmir
But it would be unfair to identify J&K with any particular religion or faith, which was established by autocratic rulers who were forcing people to adopt and practice only one religion. And if still any one attempts to work otherwise, then one must look at Pakistan, a most unfortunate Nation where people have no traditional identity of their own. So taking a "bucket" of water from the Ocean and then defining the water body in the bucket with reference to only "Bucket" would only prove to be a too ignorant exercise. Therefore, Jammu and Kashmir must be identified from the prism of Bharat and Bhartiya Sanskriti.