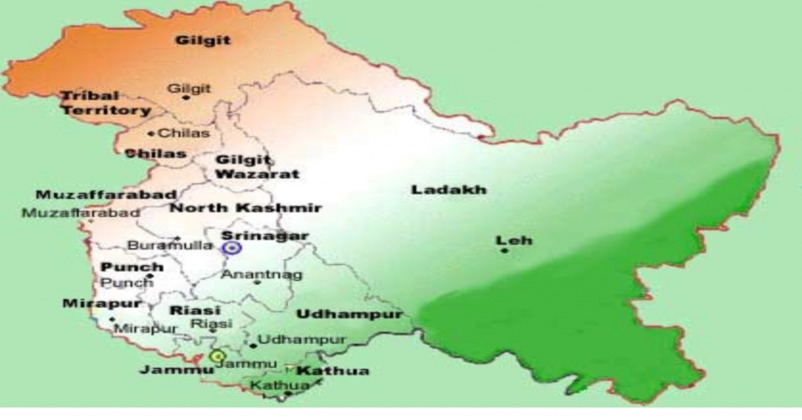 Jammu and Kashmir acceded to India on 26th October, 1947 when the Instrument of Accession was signed by Maharaja Hari Singh. Later, the popular and democratic government was established in this princely state like it has happened in any other princely state that acceded to India.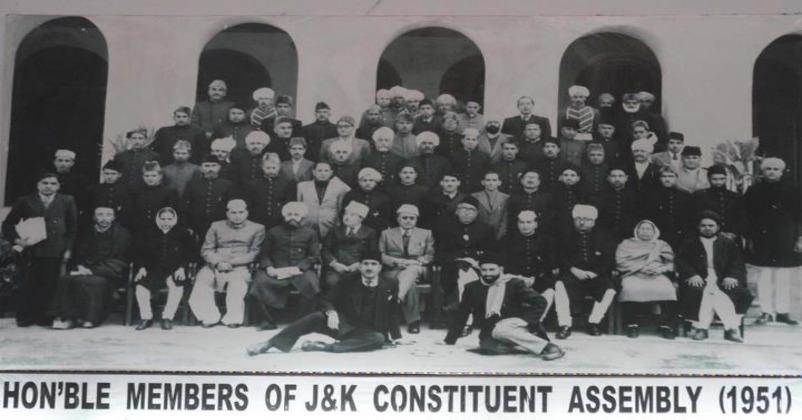 Constituent Assembly of J&K and its ratification for accession
Regent Yuvraj Karan Singh directed to constitute state Constituent Assembly (CA) on 1st May, 1951. Subsequently, the representatives were elected in the Constituent Assembly in 1951 and it met for the first time on 31st October, 1951.Maulana Massodi was chair in the CA and all the 75 members of it were from National Conference (NC). The CA unanimously elected Yuvraj Karan Singh the Sadar-e-Riyasat on November 15, 1952. With the creation of CA 106 years old hereditary rule in Jammu and Kashmir came to an end. Afterwards, the major decision taken by the CA was the ratification of accession of Jammu and Kashmir to Union of India on 6th February, 1954. Subsequently, the President of India issued Constitution (Application to J&K) Order 1954 on 14th May, 1954 under Article 370 of the Indian Constitution to extend the Union Constitution to the State with some exceptions and modifications. Though the election had to be conducted on all the 100 seats but some 25 seats were lying vacant because these seats fall in those areas of Jammu and Kashmir, which were illegally occupied by Pakistan.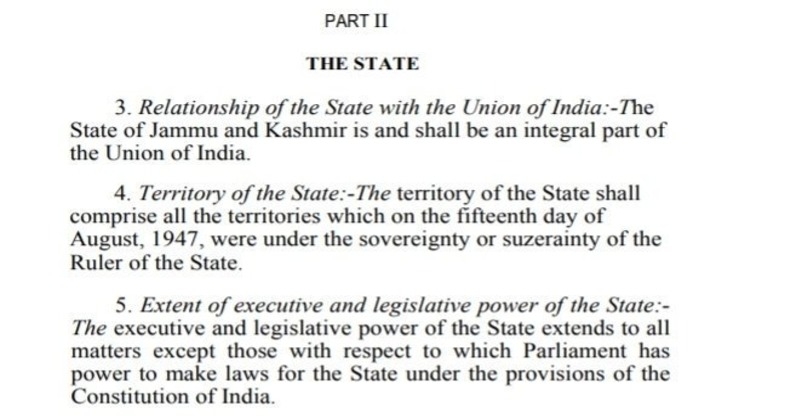 State Constitution came in being that defined centre and state relation
The State's own Constitution came into force on January 26, 1957 under which the elections to the State Legislative Assembly were held for the first time on the basis of adult franchise in the same year. The Section 3 of the Constitution says, "The State of Jammu and Kashmir is and shall be an integral part of the Union of India". The Section 4 of the Constitution defined the territories which on the fifteenth day of August, 1947, were under the sovereignty or suzerainty of the Ruler of the State". With the enforcement of state Constitution, it was also clarified that the entire state of Jammu and Kashmir, which was under the illegal occupation of Pakistan belongs to India only. Presently these areas are under the illegal occupation of Pakistan and China.