MHA says Pak terrorists are taking training to infiltrate in India through sea route to wage Samudri (Sea) Jehad against India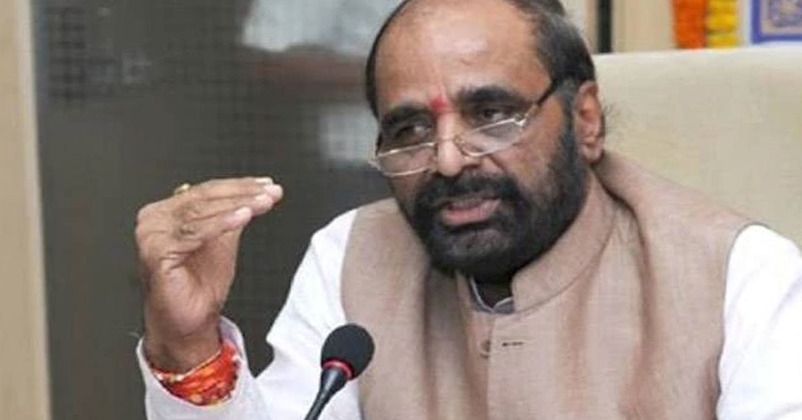 While replying to a question asked by Shiv Sena's Anil Desai in Parliament to Minister of State (MoS) Home Affairs Hansraj Ahir, the minister confirmed that there have been inputs that terrorists in Pakistan are getting training for underwater strike capabilities. Union Minister of State for Home Hansraj Ahir has said in a written reply to the Parliament that terrorist organizations present in Pakistan are giving training to the terrorists for infiltration and attack in India by sea, like they have done in 26/11.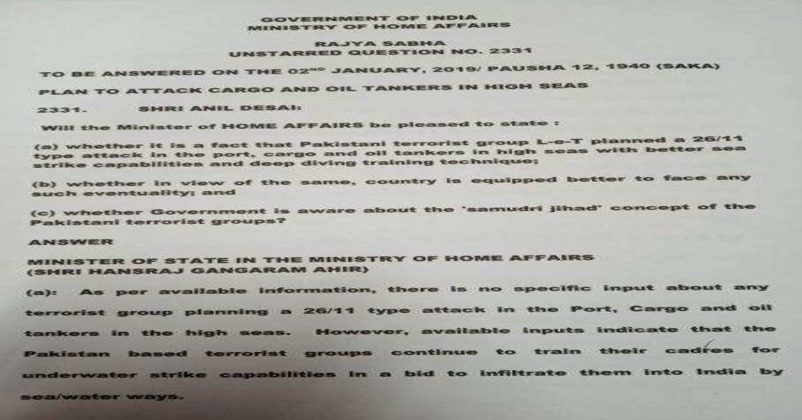 This time, the Pakistan Army, the Pakistan intelligence agency ISI and the Jaish bosses have prepared a major plan to attack India again. This plan is called "Samudri (Sea) Jehad". Commanders of Pakistan's Navy's Frogman, i.e. Pakistani Water Wing Commandos and Special Service Group (SSG), are preparing 50 dreaded terrorists of Jaish-e-Mohammed for infiltrating in India through sea route to execute a bigger tragedy. Sources have confirmed that there is a big plan to target the Indian navy and the coastal areas behind this obnoxious move of Pakistan.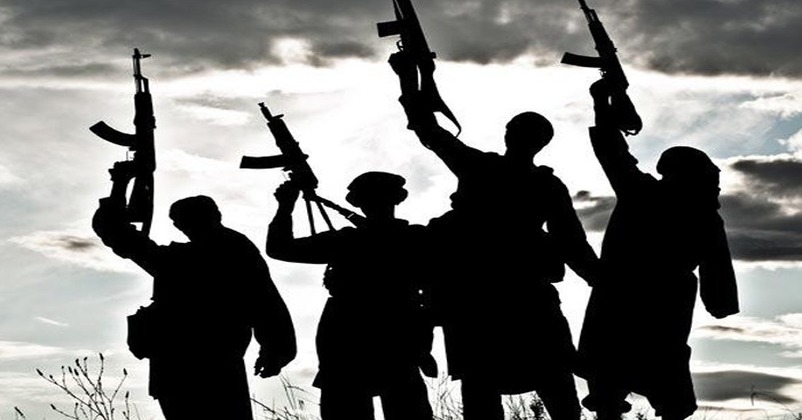 Jaish terrorists are getting training at it's headquarter
Jaish-e-Mohammed is headquartered in Bahawalpur, Pakistan, where the marine jihadi terrorists are getting training under the supervision of Pakistan's intelligence agency ISI. Intelligence sources have confirmed that to recruit 50 Top Marine Jihadis, Maulana Masood Azhar and his brother Abdul Rauf identified 500 terrorists' first and finally they selected the 50 hardcore terrorists for this operation. Intelligence agencies have informed that most of the infiltration bids of terrorists have been foiled by Indian security agencies at LoC and International Border because of which terrorists have not been able to do any major terror activities in India. At the launch pad of the LoC, about 300 militants of Jaish and other terror groups are still unable to infiltrate into India due to the alertness of security forces. That is why Jaish has taken the path of dangerous 'sea jehad' instead of 'ground jehad'.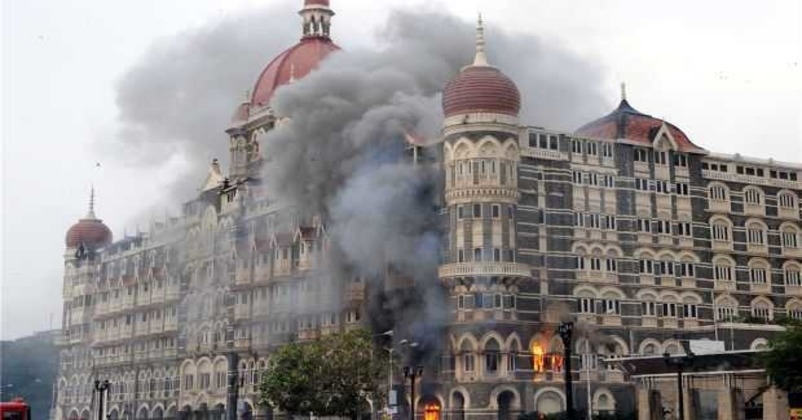 Sources have informed that the ISI and its army are relying on Jaish-e-Mohammad terrorists more than Lashkar-e-Toiba. The reason for this is that the international organizations and the US are keeping close watch on Lashkar it whereas there is no special ban on Jaish because of which the Jaish terrorists are preferred over Lashkar terrorists. In 2008, when LeT terrorists attacked Mumbai in 26/11, at that time, Pakistan had trained 10 Lashkar fighters through his frog man commandos. This was disclosed by David Coleman Headley in his confession. All the coastal areas are on high alert.