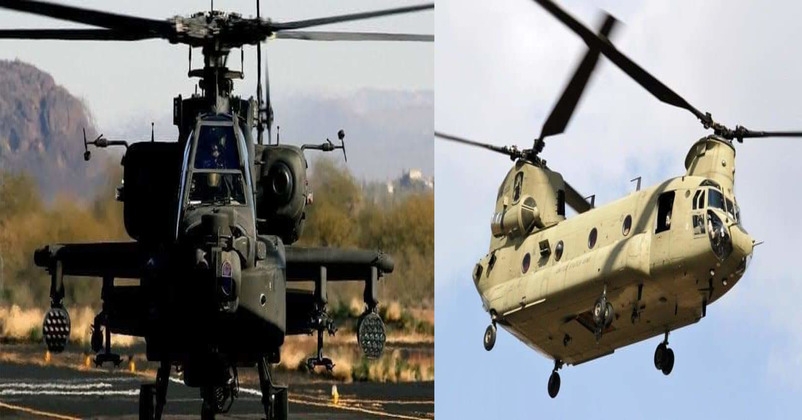 In view of the security scenario, the Modi government is constantly working to strengthen the Indian Army. The Air Force will soon get Chinook and Apache helicopters, which are manufactured by United States. The first batch of helicopters will be available to the Air Force by March 2019 and it will strengthen the India Air Force (IAF). Apache helicopter is one of the best fighters in the world whereas Chinook is helpful in lifting heavy materials. Their addition will increase India's military capability. The first batch of Chinook helicopterhas already been departed from Boeing Company and it is expected that it will reach at Mundra port of Gujarat by next month.
Important facts
India is going to get the first shipments of 22 "AH64E Apache Attack" and 15 "CH47F (I) Chinook Transport" helicopters soon.
The purchase was finalized by the Indian Army in September 2015 and 6 additional Apache purchases in 2017.
India will get the latest version of these two helicopters.
Under the make in India initiative, the Indian company "Dynametics" is building a large section of Chinook helicopter.
In Hyderabad, the Tata Advance System and Boeing together are constructing the Complete Fuselage of Apache Helicopter.
This move will help India to create an ecosystem for developing advanced defence weapon, and it will also create thousands of technical jobs in India.
India has finalized the $ 3 billion deal for the delivery of 15 Chinook and 22 Apache helicopters, but India now has the option of buying 6 more Apache helicopters and the Donald Trump Administration has given approval for the same.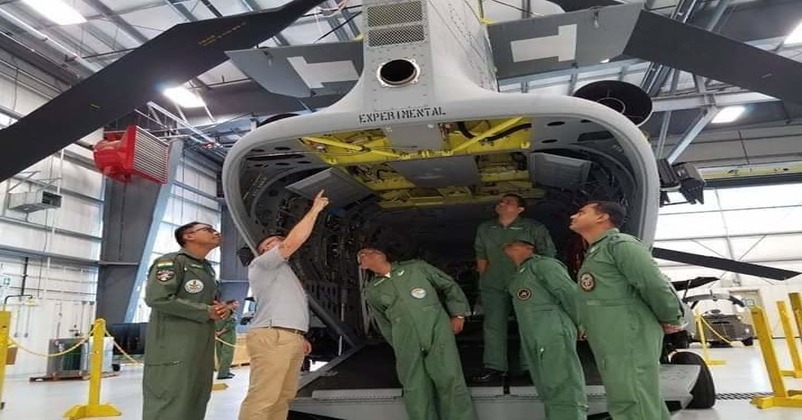 According to Indian and American diplomats, the air capacity of Chinook and Apache helicopters will be examined before handing them over to the Indian Army. The flight test of the helicopter will also be done before its delivery to India. Chinook helicopters will be kept in Chandigarh so that they can be sent to Siachen and Ladakh, if needed. The Apache choppers will be handed over to the Indian Army and they will be kept in Hindon Airbase in Ghaziabad.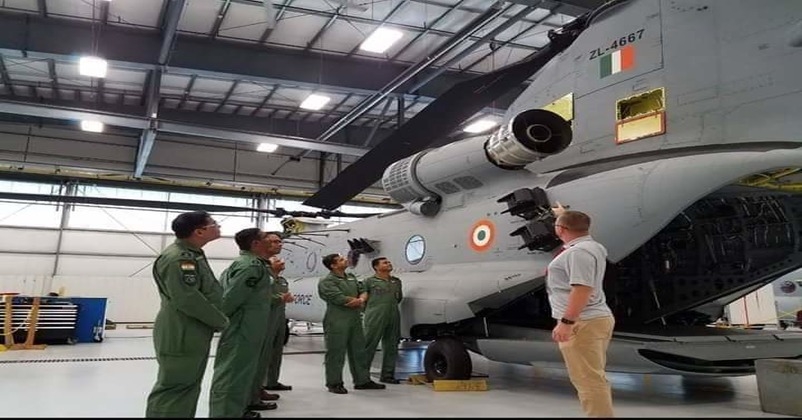 The Army has MI-26 helicopter manufactured in Russia, and the strength of the Indian Army is dependent on MI-35 combat helicopter, which was used by the then Soviet Union to capture Afghanistan in the 1980s. But the addition of the variant of these two helicopters will increase the strength of the army manifold.
Chinook helicopters are ready to join the Air Force soon. Just recently, the IAF is trained to use of these helicopters. The chopper can carry arms, ammunition and 300 soldiers.