The state of Jammu and Kashmir acceded to India through the instrument of accession that was signed by Maharaja Hari Singh on October 26, 1947. The accession was full and final and irrevocable after the state acceded to India. The entire state of J&K, covering the geographical area of 2,22,236 sq.km., was integrated into the union of India through this instrument, which was used by more than 550 princely state to accede to India.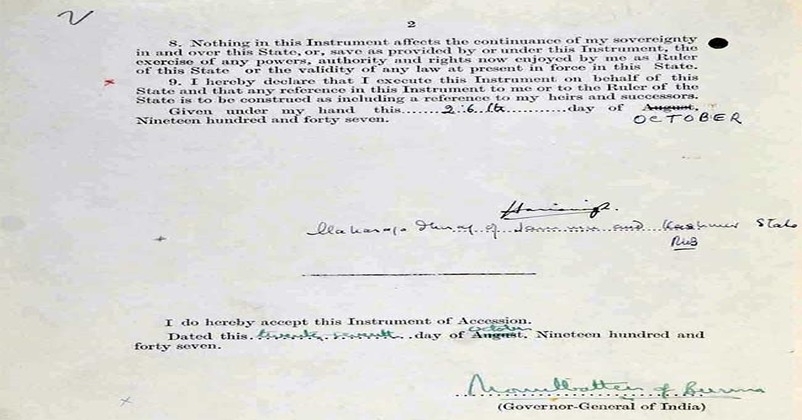 Illegal Occupation by Pakistan that shatter the lives of many
Unfortunately, India presently has only 1,01,387 sq.km. of land with it and rest of the area is illegally occupied by Pakistan and China. At present, Pakistan is in illegal occupation of Gilgit, Skardu, Diamir, Mirpur, Muzzafarabad and part of Poonch whereas China forcibly occupied Aaksachin in 1962 and the 5100 sq kms. territory of Shakshgaam valley was given to China by Pakistan in 1963. Pakistan occupied these areas by using its army. It killed lakhs of people (including women and children also) to usurp the territory of Jammu and Kashmir and forced many to run away from their land to save their own life. These hapless people now have little hope to return after more than 70 years of India's independence.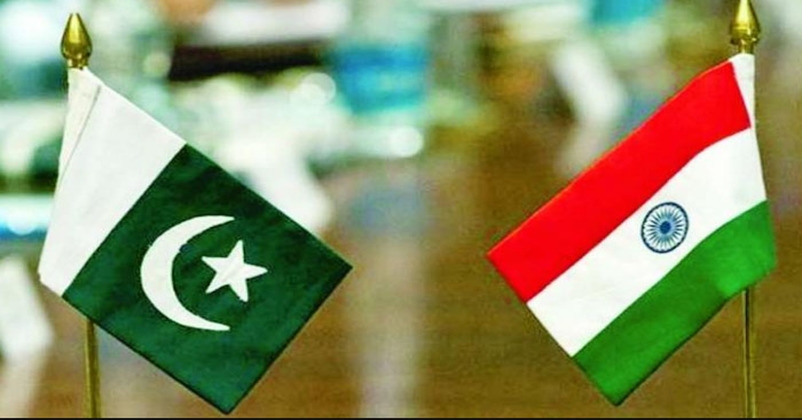 India's complaint against Pakistan and UN identified it as aggressor
History is the testimony that it was the invasion of Pakistan army on Jammu and Kashmir for which India filed a complaint in United Nation on January 1, 1948 against Pakistan, which it denied initially. But when the United Nations Commission for India and Pakistan constituted under the Security Council's resolution of April 21, 1948 arrived at Karachi on July 7, 1948, it was informed by the foreign minister of Pakistan that 3 brigades of Pakistan's regular troops sent to J&K in the first half of May, 1948. The commission informed the Security Council on 20th July, 1948 about the presence of Pakistani troops in J&K. The Commission clearly established that Pakistan was an aggressor and it has violated Article 51 of UN Charter and international law. Joseph Korbel and Sir Owen Dixon, both commission members, clearly mention that invasion of Pakistani troops in the territory on 20th October, 1947 and in May, 1948 aggravated the situation in Jammu and Kashmir. Subsequently, United Nations unanimously adopted its resolution of January 5, 1949 on the state of Jammu and Kashmir. Among the important thing the UN, in this resolution, declared that the areas of Jammu and Kashmir, which we presently know as Pakistan Occupied Jammu and Kashmir, must be vacated by Pakistan. The UN resolution of January 5, 1949 first and foremost asked Pakistan to vacate aggression from Jammu and Kashmir and the people of those areas must be allowed to return back to their home so that the material changes that have taken place because of Pakistan's aggression must be restored back to the state of pre-invasion time of 1947. Again Mr. V.K. Menon mentioned about the act of aggression by Pakistan during 1947 in his eight hours speech on Kashmir at the United Nations Security Council's seven hundred and sixty second meeting on 23rd January 1957.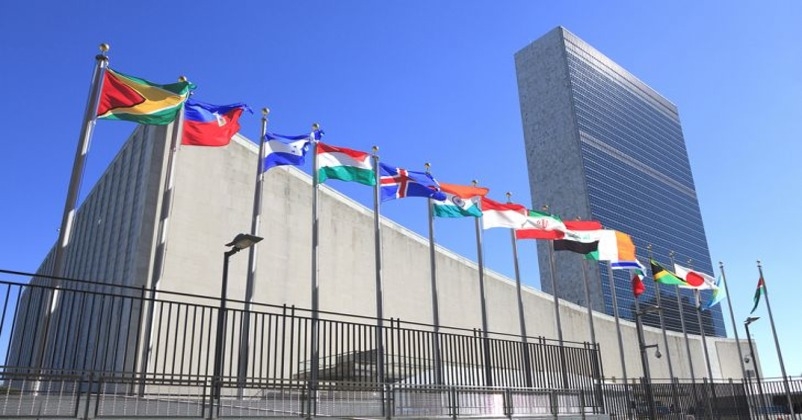 UN failed to enforce its own resolution on Jammu and Kashmir and clear it of aggressor
The resolution of January 5, 1949 binds world community to ensure that the areas under illegal occupation of Pakistan must be vacated by it. But neither Pakistan vacated the areas nor did UN do any for it. The commission considered Pakistan an aggressor and the UN gave clear instructions to Pakistan in this resolution that the areas under its illegal occupation must be freed by it. But the UN did not take any concrete step to ensure that the areas are vacated by Pakistan. Moreover, the UN, in willful ignorance of its resolution, failed to recognize that Pakistan was an aggressor as per the UNCIP report as well. The same fact was reiterated by Sheikh Mohammad Abdullah during one of the debates in UN Security Council on February 5, 1948, where he said India filed the complaint with UN against aggression of Pakistan on the state of Jammu and Kashmir.
UN remained mute spectator
Even if any dispute is related to Jammu and Kashmir is there, it is the dispute that Pakistan invaded Jammu and Kashmir and international community remained mute spectator, when the aggressor refused to vacate the areas illegally occupied by it. Still, the areas are under illegal occupation of an aggressor but the international community has closed its eyes. Therefore, it is in the best interest of UN and international community to implement 1949 resolution otherwise, UN will lose its credibility.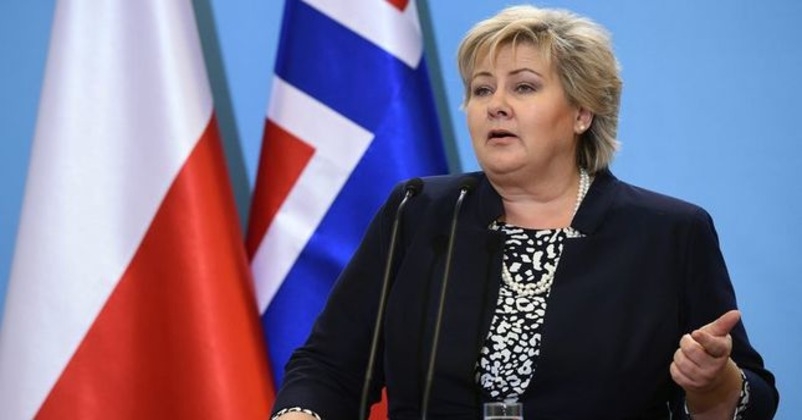 What needs to be done by madam Prime Minister, if you actually want to help?
Madam, Prime Minister if Norway wants to help India, it is better that it should press UN to implement the its January 5, 1949 resolution and get the areas vacated by Pakistan, which it has been under the illegal occupation of it since 1947. These steps would help in sending those back people to their home, which they left lest they might had been executed by Pakistan army.