It has been more than 48 hours that the video of ISIS style killing of Kashmiri girl has gone viral. It can be clearly seen in the video that the terrorists shot dead 25 years old Ishrat Muneer, a resident of Dangerpora in Pulwama district, at a point blank range. The girl was pleading for mercy with folded hand but the Pakistani terrorists shot her twice.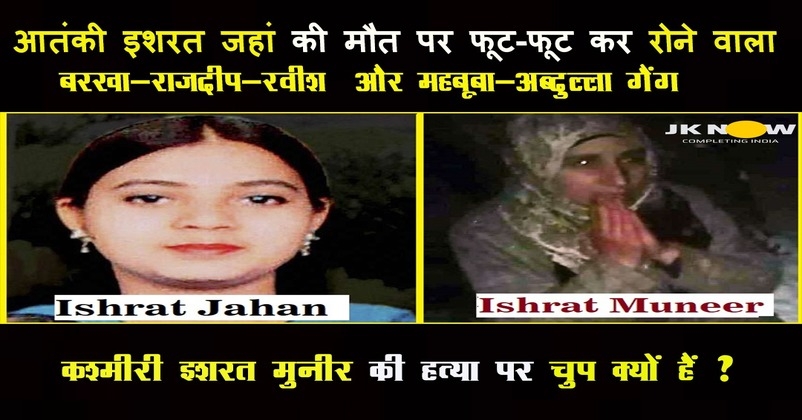 Pakistani terrorists have claimed that the girl was killed as per Sharia law. The Pakistani terrorists are trying to establish the Islamic law in South Kashmir. But it is more surprising that the liberals, journalists and human rights activists are
mum
like a dead on this gruesome killing. Everyone is silent and do not raise their voice. People like Rajdeep Sardesai, Barkha Dutt, Ravish Kumar, Nidhi Razdan and Shehla Rashid, who make lots of hue and cry and send umpteen numbers of tweets on the killings of a terrorist but they do not dare to utter even a single word on the death of an innocent Kashmiri Muslim girl.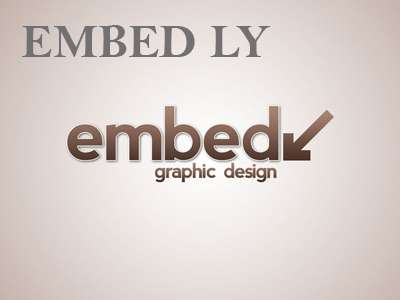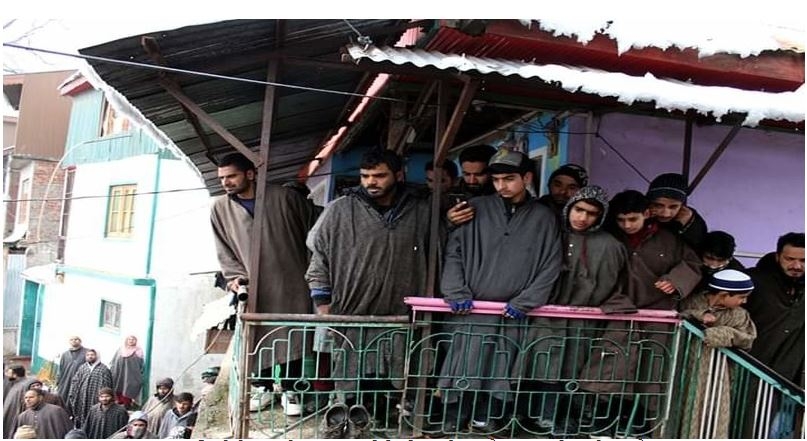 Every ordinary Kashmiri is scared of Terrorists and does not dare to speak anything
These might be that reasons for the silence of Lutyens' Media:
They consider that this killing is correct because terrorists have alleged that the girl was an informer of security forces.
They think that an ordinary Kashmiri has no right to dream about terrorism free Kashmir and those who dreamt would meet the same fate as that of the Kashmiri girl.
Their own reach and popularity among terrorists and separates would diminish if they condemn this cowardly incident.
They might have been unaware about this news. But it is not possible that this news has not reached to them because they are in news business and it is not possible that such news has not reached to them.
This news might have been unfit for their political agenda; hence they willingly ignored the killing of Ishrat.
Whatever may be the reason of their silence but it is dangerous for them because it is unveiling the mask from the faces of liberals and revealing their true face infront of all.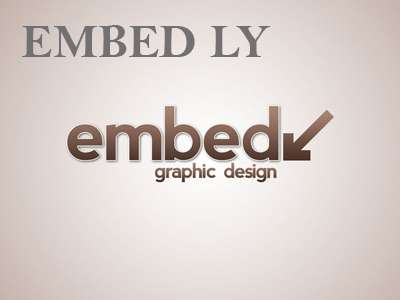 Politicians from Kashmir valley ignore to see the killing and NC finds this news only after more than 48 long hours of the killing have passed that clearly depicts that our they more concerned about terrorist and not about the common Kashmiri.