Though Jammu and Kashmir also has other two regions viz. Jammu and Ladakh yet the central leadership could not look beyond Kashmir and Sheikh Abdullah. The Kashmir centric inclination of the central government was a major cause of concern for the people of Jammu. After the reign of Jammu and Kashmir was handed over to Sheikh Abdullah by Maharaja Hair Singh under the duress of Pt. Nehru the state had went into disarray. Subsequently chanting of the slogans 'Aek Rehnama, Sheikh Mohammad Abdullah, Aek Tanzeem National Conference, Aek Jhanda, Halwala' created an intriguing situation in Jammu and Kashmir and imminent danger was observed.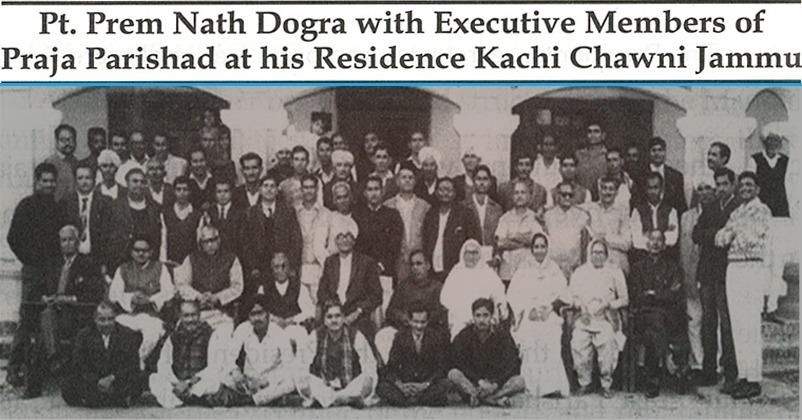 Praja Parishad started as a nationalist movement in 1947
The admirer of democracy Pandit Prem Nath Dogra and his colleagues foresaw this imminent danger in the form of despotic rule; hence, they decided to float the alternative political party that should promote nationalistic agenda in Jammu and Kashmir. After giving much pondering over it, Praja Parishad was born in November 1947 and Sh. Hari Wazir was elected as its first President and Sh. Hans Raj Pangotra was its General Secretary with other colleagues. Hari Wazir joined the Indian Army as a commissioned officer and died in Kashmir. Thereafter Pt. Dogra took the charge of Praja Parishad. Praja Parishad had the stated objectives of full integration of Jammu and Kashmir with the rest of India like any other princely state acceded to India; establishment of political, social and economic order wherein no one is discriminated on the basis of caste, colour, and faith and; all the citizens would have equal opportunity for progress. The membership of the organization was available to all the residents of the state provided he should be 18 years and above and endorses the aims and objectives of the party.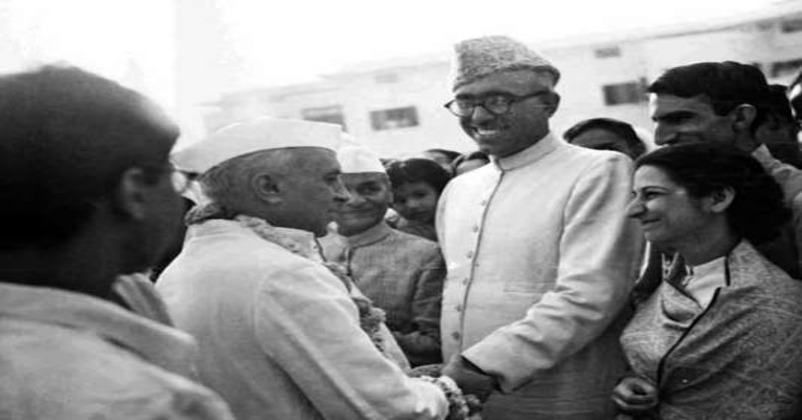 Sheikh Abdullah considered Praja Parishad a threat to his despotic rule
The leaders of Praja Parishad were considered a threat by Sheikh Abdullah; hence, he put Pt. Prem Nath Dogra and his colleague behind the bar in February 1949. Section 3 of Ranbir Penal Code (RPC), which is known as 'Daffa Tun' i.e. put in lockup without any trial, was slapped on Pt. Dogra. By 1949 Sheikh imprisoned as many as 294 Parishad workers. In May 1949, Praja Parishad started 'Satyagrah' for ensuring the release of Pt. Dogra. Though Abdullah wanted to crush this movement but he could not do so and finally he yielded to the pressure of the 'Sataygrah' and was forced to release Pt. Dogra from Jail on 8th October 1949. The atrocities of Sheikh on 'Satyagrahis' were too hard that incapacitated many of them including Pt. Dogra.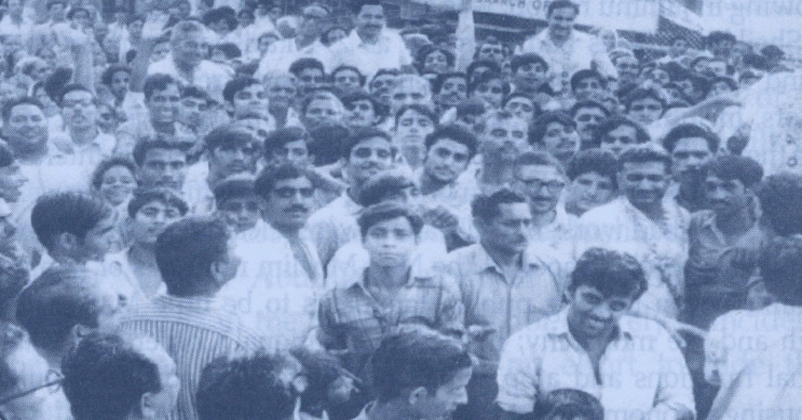 Atrocities of Sheikh to suppress nationalistic voices from Praja Parishad
National Conference (NC) and its leader Sheikh did everything to ensure that all the members of NC would be there in Jammu and Kashmir Constituent Assembly. Though Praja Parishad decided to contest the 1951 election of Constituent Assembly yet the nefarious intention of Sheikh led to the rejection of the nomination of Praja Parishad on flimsy ground. Hence, Praja Parishad decided to boycott the election as a mark of protest. Though Sheikh dubbed the members of Praja Parishad as communal yet he forgot that many Muslims were also contesting on the ticket of Praja Parishad. Praja Parishad turned into a mass movement and it played a key role in opposing separatist and communal politics in Jammu and Kashmir. Parishad always favoured the complete and total integration of Jammu and Kashmir with India.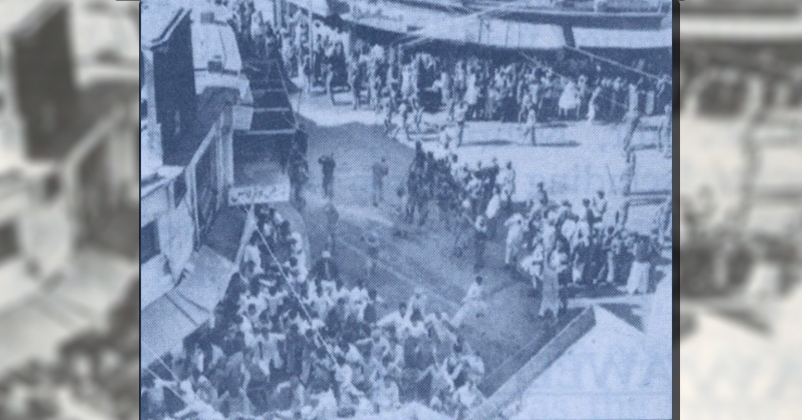 Praja Parishad was in favour of regaining the entire state of J&K
Praja Parishad was opposed to Article 370 and it was not in the favour of the unilateral ceasefire unless the entire state of Jammu and Kashmir is regained, especially at a time when the Pakistani invaders have no other option but to flee because of the might of Indian army. It was even against the knocking of the door of the United Nations on the internal matter of India.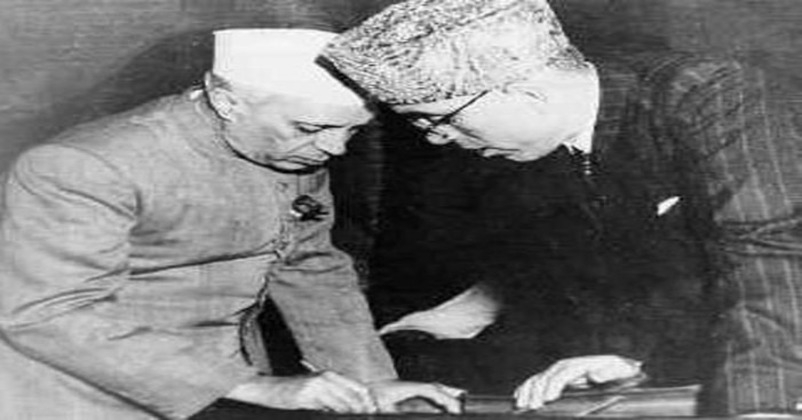 General public in J&K was against Sheikh Abdullah's rule yet Delhi kept ignoring public sentiments
Sheikh tried to belittle Maharaja Hari Singh and started hoisting National Conference flag in official functions, top of the public buildings adopted resolutions for autonomy and started advocating independence of Kashmir. Sheikh Abdullah was targeting the Maharaja of Jammu and Kashmir and his anti-Dogra stance was clearly exhibited. He remained concerned for the Muslims of the Kashmir Valley. But he could not strangulate the democratic voice in Jammu and Kashmir and had to face the opposition of people. On January 15, 1952, Sheikh delivered a speech in an official function at Gandhi Memorial College and hoisted National Conference Flag and asked the students to salute it but the students objected to it. This infuriated Abdullah and he ensured that the students would be penalized. This was followed by 38 days of hunger strike by students in 1952. On February 8, 1952 people in Jammu came out in solidarity with the protesting students that further infuriated Sheikh and he imposed curfew and arrested Pt. Dogra. This was followed by intense public pressure that forced Delhi to act and ensure the release of Pt. Dogra and others. Sheikh took this act of Delhi negatively and started distancing Jammu and Kashmir from it. Praja Parishad working committee strongly condemns these most undemocratic and fascist methods of the Jammu and Kashmir Government of Sheikh.
Praja Parishad turned into a national movement by 1953
The sane voices against the despotic rule of Sheikh were spread like a wildfire and it reached to the other parts of the country. The national parties also joined their struggle against the despotic rule of Sheikh Abdullah and complete integration of J&K. Bhartiya Jan Sangh (BJS) observed J&K day all over the country and it received tremendous response. Earlier the BJS had captured three of the four seats to the Delhi Assembly to which by-elections had been held on the strength of its Kashmir campaign. Nehru first imposed a ban on public meetings. But gauging the public mood lifted it just before the March 5 meeting in Delhi where it was decided that Dr. Mookerjee, NC Chatterjee and Nand Lal Shastri would lead a procession the next day from the railway station carrying the ashes of victims of Sheikh Abdullah's atrocities.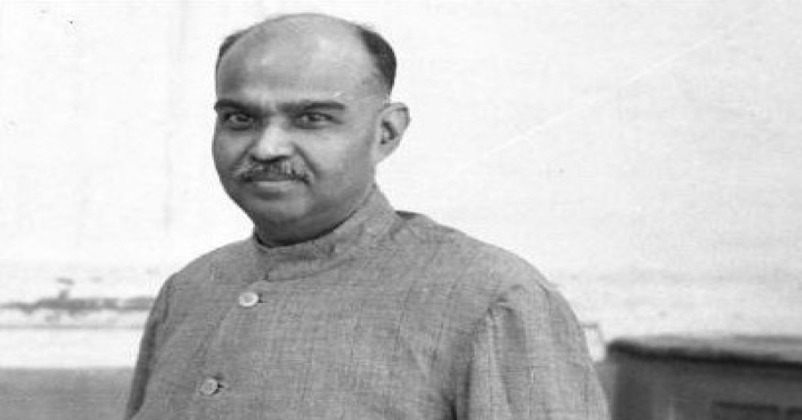 Dr. Shyama Prasad Mookerjee died under mysterious circumstances
Dr. Shyama Prasad Mookerjee died under mysterious circumstances on June 23, 1953, after he was kept in Srinagar jail by Sheikh Administration. The Parishad's pro-India stand was the only cause of antagonism of Sheikh towards it.