25th June, 1990: Brutal Killing of Kashmiri Woman Girija Tickoo, A story that is wiped off from our memory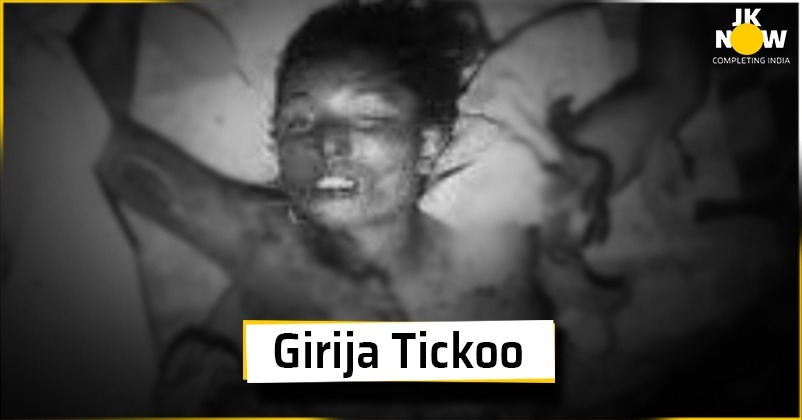 The insurgency in 1990 which led to the Kashmiri Pandit exodus from the valley is still fresh in the minds of hapless souls who live like refugees in their own country. The ethnic cleansing of Hindus from the valley was an atrocious affair with grave aftermath.
Girija Tickoo, a Kashmiri Pandit, had left the valley and had settled in Jammu in the wake of the "Azadi Movement" by the Jammu and Kashmir Liberation Front. Girija worked as a laboratory assistant at Government High School, Trehgam before fleeing the valley.
One fine day, she received a call from someone who told her that the hostile movement in the valley had ebbed and she can come to Bandipora and collect her salary. She was assured that she would return home safe and that the territory was now harmless. Little did she know that her movements were closely watched by her assassins. She was kidnapped from the home of her Muslim colleague and taken to an unknown place. People watched silently when she was being abducted for, they believed that she was a Kafir and that she deserved it.
Girija never returned home. Her body was found on the verge of the road and the postmortem revealed that she was gang-raped, and cut into two halves using a mechanical saw while she was still alive. It is also said that it was a carpenter saw. The human right activists and the government did not respond to the gory killing and the only mention it has received is in the book "Beyond Terrorism- A New Hope for Kashmir" by Politician Salman Khurshid. This barbarous killing in the name of establishing a political order can never be justified.