J&K Advisor Farooq Khan's Mother chooses 'Sewa' over 'Haj', to donate 5 lacs "Sewa Bharti' to serve the needy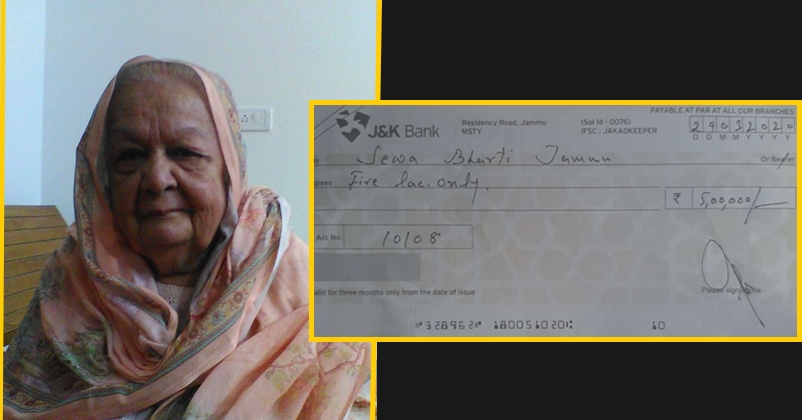 In times when the government is facing a huge challenge to cope with the pandemic coronavirus, given the second largest population of the world that we have, many people are coming forward to help the administration share its burden through their donations. Out of all the popular names that are doing the rounds in the country, there is an 87 yrs old from the Union Territory of Jammu and Kashmir who has shown the generous side of her by stepping in for the cause.
The senior citizen from Jammu region, 87 yr old Khalida Begum, has contributed an amount of 5 lacs from her savings to Sewa Bharti organisation, in the interests of those in need. She has been keeping a close view of the developments nationwide to control the spread of deadly COVID-19. Khalida Begum, a residential of Dalpatian in Jammu is the mother of Farooq Khan, advisor to the Lt Governor.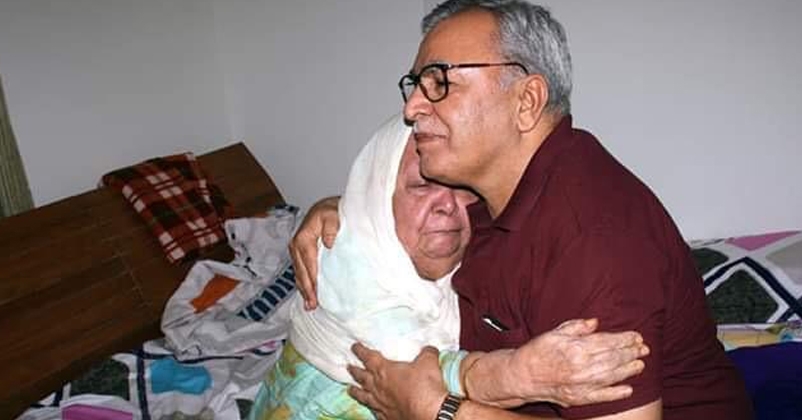 Khalida Begum was to pursue Haj pilgrimage as part of her religious beliefs and had saved money for the same. But in view of the prevalent situation in the country, she decided to spend the money to help the administration serve the needy. She has handed over the money to the prestigious social organisation, Sewa Bharti, in the interests of people combatting COVID-19.
Jammu and Kashmir have registered 38 numbers of corona positive cases so far with 2 deaths out of the deadly infection. Khalida Begum, a Convent school passout is the daughter in law of legendary army officer, Col. Peer Mohd. Khan who after serving in the Royal Army became President of the Jan Sangh in Jammu & Kashmir. Her father, Col. Abdul Raheem Khan also served in the Royal Army and was a very prominent personality of his times.
In times of such crisis, when the world has bowed down helplessly to the pandemic coronavirus, kindness of those who selflessly want to serve and save mankind with their contributions, is commendable. India has so far registered over 1000 confirmed cases of corona while the world tally has gone beyond figures as high as 6 lacs with over 31000 deaths worldwide.