Power Corridors must free the "Young India" from the Tentacles of SRO- 202Rules -9 (minimum of Grade for 5yrs ) & Rule-10 ( no allowances ) are more damaging than Rule-8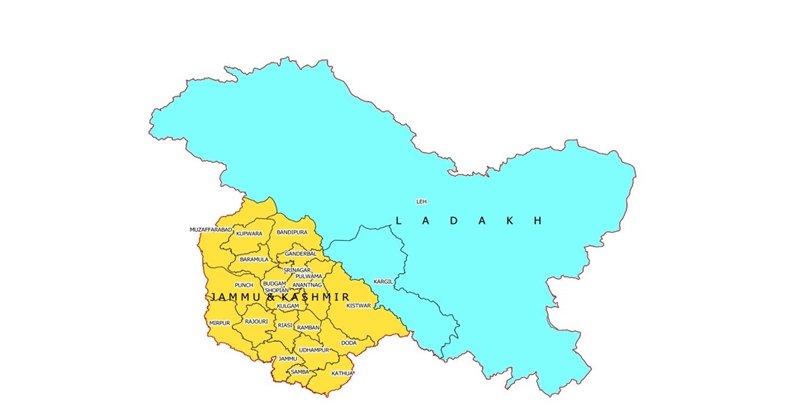 Government of UT of J&K is again going to invite applications even for appointment of ( 900 +50) Medical Officers with terms of wages / probation as per SRO 202 in terms of HME/HRM/162/2018 dated 10-06-2020 from H&ME Department for 900 posts addressed to J&K PSC and HME/HRM/54/2013 of 27-09-2018 for 1000 posts out of which 50 are to be re-advertised. where in under Rule -9 and Rule-10 the appointee gets fixed salary equivalent to minimum of the grade plus medical allowance of just INR 300/pm and no any DA, HRA, Transport Allowance, Child education allowance , Child Hostel Subsidy allowance and no annual increment during the minimum probation period as long as five years. Still many may apply under financial compulsions, those sitting in the secure "Chairs" may ask them in case the emoluments are less they need not apply. Not fair.
Government often make / and are seen making use of the youth for sustaining their political ambitions and at occasions even for covering mal governance that is responsible for low money use efficiency of the national wealth as well as tax revenue at the disposal of political governments.
In a way the political leaders who always talk of Young India are executing all their programmes and plans on ground more with the help of youth. The party offices are run by youth, the labour work for making arrangements for the functions, rallies ,gatherings , managing the booths during elections, handling, fixing and distributing advertising materials and in the modern political culture projecting / protecting the policies and actions of the political parties / governments of the day / countering the opponents on the social media is mostly done by the youth. The youth could be from all socio- economic strata but most of the youth that works on ground forming active cadres comes from the unemployed segment, the politically / administratively / economically not that superior segments of the society. Many may be even working for the political leadership hoping that they will be saved from any injustice and would be getting their due rights secured by the people / party they associate on their way to securing meaningful & justifiable job or economic activity for securing their future socio- economically. But Young India that works for the political leadership in countries like India could be often found not being that concernedly responded for his/her socio political needs by political parties.
Looking at the political culture of the day it is more of lip sympathy than is the sincere commitment towards the cause of real needy youth.
The larger segment of Young India comprises of those who are from economically/politically/ administratively not that strong parents / families and have to secure job / settlement only through their qualification/ merit, we may find many youth with even Ph. d degrees applying for even a primary school teacher job ( I was shocked when one of the unemployed sent me a message saying sir see how many Ph.d may apply even against class IV jobs in UT of J&K ) where as even a simple graduate from well of / well connected family may be ambitiously so strong that he/ she may not even apply for such job.
Who is the most exploited lot of the society today, particularly where the governments are appointed through a multiparty democratic system and where faiths and beliefs also get cultivated out of Religion and Region based controversies ; and for those who even plan for separatist / disruptive ideologies ? Answer to the questions of the like may get focused more on or around the youth because it is the youth who (i) has clean impressionable mind (ii) has physical vitality to run around and work for a group/ ideology without demanding much material inputs for self (iii) has not yet started building one's nest and still believes in honesty and hard work (iv) has desire to voluntarily share opportunities (v)has yet to establish in career and face competition for which may be also looking for helping hands (vi) has yet to test the society and in sub-conscious mind easily believes people of own community / region/ religion (vii) can be carried to believe that the actions / deeds of only the 'other side' are the reasons for the injustice/ ill governance one may be facing (viii) has desire to do some thing for one's' parents / needy around and like.