Dr. Syama Prasad Mukherjee; Indian Politician, barrister, academician, Nationalist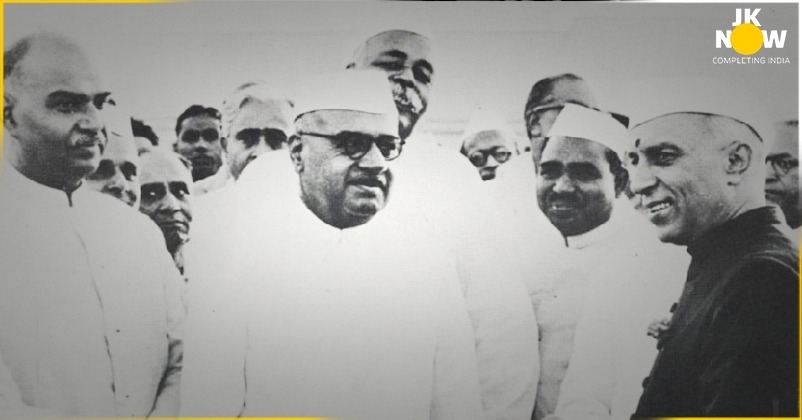 Ronik Sharma (Advocate) J&K
The supreme sacrifice of Dr. Syama Prasad Mukherjee (6 July 1901-23 June 1953) was an eye opener for the believers of Nationalism who were working for the unity and integrity of the Bharat. He was a devout patriot, proud nationalist and great son of Maa Bharati. His supreme sacrifice for Bharat and an ideal of Ek Vidhan, Ek Nishan, Ek Pradhan are our guiding force. Dr. Mukherjee not only devoted his life for India's unity and integrity but inspired crores of Nationalists to follow the path of National integration and unity of the country.
Dr. Mukherjee was a visionary personality and he remained a stalwart supporter of the India's integration and voice of the masses. He devoted his life for India's National integrity and unity and is still a guiding force. Dr Syama Prasad Mukherjee was an Indian figure of the first rank who had held portfolio of Minister of Industry and Supply in the first Indian cabinet from 1947 to 1950. Post his resignation he devoted his life's work for full time to social activities. He was the founder and first president of the Bharatiya Jana Sangh. In 1952, the Jan Sangh won 3 seats in the Lok Sabha elections, with Mukherjee himself winning from Kolkata South.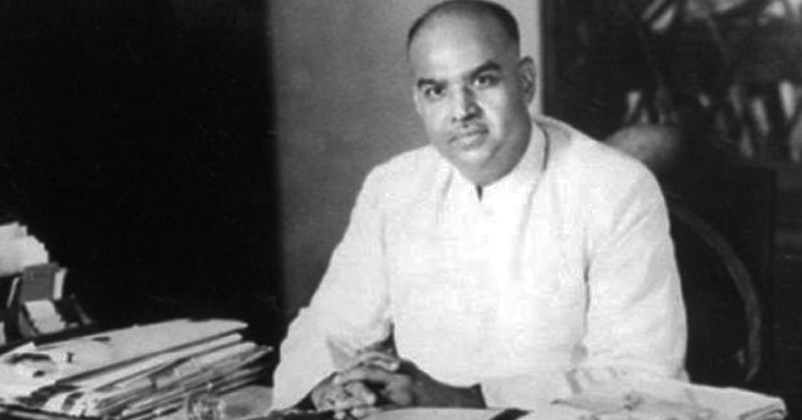 Dr. Mukherjee who was also the President of Akhil Bharatiya Hindu Mahasabha fought against Pakistan and had extremist influence in Kashmir.
Dr. Mukherjee was totally against the practice of separatism and did not support the discriminatory Article 370 for the erstwhile State of Jammu and Kashmir. He also believed that it would become a threat to the unity and integrity of the country. On 26 November 1949, the Constitution of India was adopted, however, it came into full effect from 26 January 1950. Article 370 added with Temporary, Transitional and Special provisions", the erstwhile state of Jammu & Kashmir has been accorded under the provisions of Article 370. All the provisions of the Constitution which were not applicable to J&K, for example, till 1965, J&K had a Sadr-e-Riyasat for the governor and prime minister in place of the chief minister.
Due to the discriminatory provisions of Article 370 and further political and administrative developments, the erstwhile Jammu Kashmir State was given a separate Constitution, a separate flag and a separate Prime Minister. One had to take special permission from Prime Minister if they had to enter the state of J&K. That was totally arbitrary and unconstitutional violation of the fundamental rights of every individual and even every other state in India followed one rule except Jammu Kashmir. Mukherjee fought against this injustice both inside and outside parliament and wanted to get rid of special provisions to J&K.
In May 1953, Dr Mukherjee decided to enter erstwhile State of Jammu Kashmir without taking any permission. Because under the provisions of permit system in J&K nobody was allowed to enter in J&K State without prior permission. When he had started his journey against illegal conditions of the permit system, everyone was thinking he will be arrested soon by the then Punjab government and he would never be allowed to enter Jammu and Kashmir without any permission. Even Jawaharlal Nehru Government at Centre and the then J&K government had planned a strategy that would end Mukherjee's struggle for ever. The Nehru Government was also worried if Mukherjee was not allowed to enter J&K, it may lead to problematic situation and many other questions would be raised on the integration of J&K State with the rest of the country. At Madhopur on 11 May 1953, Dr. Mukherjee was arrested under Public safety Act by the then Inspector General of J&K State and was not allowed to proceed further. Later on he was detained and was put under police custody and stationed in a small house designed as a sub-Jail for next few weeks and on June 23, 1953, around at 3:40 am his companions were informed of his untimely demise.
Dr Mukherjee's untimely demise (martyrdom) sent shockwaves among supporters and his followers but his approach towards the nation-building benefited thousands
His vision had clearly depicted the practice of separatism would lead to destruction of erstwhile State of Jammu and Kashmir and public will suffer at large due to Separate Constitutional provisions added in Articles 370. Now, even after the lapse of almost seven decades, the residents of the Jammu and Kashmir have realised after the abrogation of both the discriminatory Articles 370 and 35 A that how the Nehru and Sheikh Abdullah governments had betrayed the common masses during their tenure in State and Central governments.
Dr Syama Prasad Mukherjee martyrdom didn't go in vain. His right approach towards the Nation building benefited thousands of families. The practice of separatism directly impacted such families who were residing in erstwhile State of Jammu and Kashmir who were deprived of their constitutional rights for seven decades. Kashmir Centric politics and political rulers destroyed Jammu and Kashmir brutally and blocked the economic growth and development in whole of the erstwhile State of Jammu and Kashmir. Article 370 gave benefit to only a few Kashmir based families belonging to particular religion and region and the other strugglers and sufferers waited for so many years for its removal.
Due to reorganization of the erstwhile State of Jammu and Kashmir and the new constitutional and political developments in Union Territory of Jammu and Kashmir not only ended the practice of separatism but also strengthened the nationalists ideology which further damaged separatist agenda and anti-National approach.
With the abrogation of article 370 the dream of the Dr Syama Prasad Mukherjee has been fulfilled and his soul must be rejoicing in the heavens.
(The author is an Advocate at J&K High Court).
--