Questions is whether Urdu will remain or should be retained as official language of the UT of J&K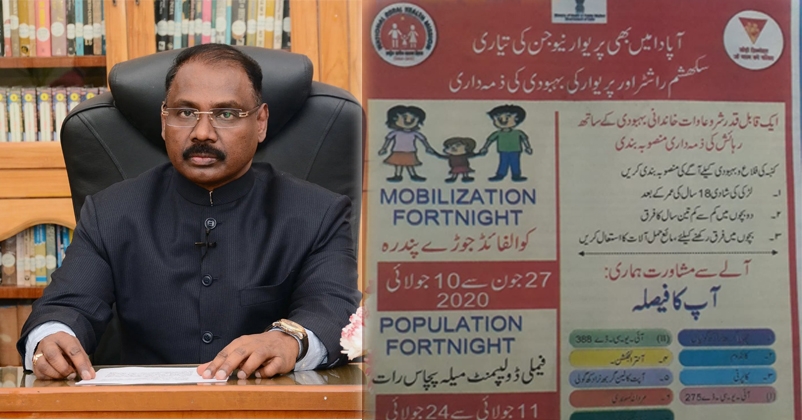 -Daya Sagar
THE JAMMU AND KASHMIR REORGANISATION ACT, NO. 34 OF 2019 makes reference to (i) Official language or languages of Union territory of Jammu and Kashmir and language or languages to be used in Legislative Assembly thereof (ii) Language to be used for Acts, Bills, etc.
As far as (a) of all Bills to be introduced or amendments thereto to be moved in the Legislative Assembly, (b) of all Acts passed by the Legislative Assembly, and (c) of all orders, rules, regulations and bye-laws issued under any law made by the Legislative Assembly are concerned Section-48 lays down that the official authoritative texts shall in the English language until Parliament by law otherwise provides provided that where the Legislative Assembly (LA) has prescribed any language other than the English language for use, a translation of the same in the English language published under the authority of the Lieutenant Governor in the Official Gazette shall be deemed to be the authoritative text. So as far as these subjects and as regards the provisions of Section-47(2) that states that the business in the Legislative Assembly of the Union territory of Jammu and Kashmir shall be transacted in the official language or languages of the UTof Jammu and Kashmir or in Hindi or in English: for the time being there is no immediate action that need be taken.
But as regards fixing / nominating official language or languages of UT of J&K and language or languages to be used which relates to other official work of the UT that concerns day to day issues related to general public and functions of the State Section-47(1) of Act-34 lays downs that The LA may by law adopt any one or more of the languages in use in the Ut of J&K or Hindi as the official language or languages to be used for all or any of the official purposes of the UT of J&K.
At present there is no Legislative Assembly in the UT of J&K nor has there been any ordinance / communique issued by Lt. Governor UT of J&K / Government India as regards the official language in terms of Section 47(1).
Before 31-10-2019 Urdu was the official language of J&K State ( Section-145 of J&K Constitution :The official language of the State shall be Urdu but the English language shall unless the Legislature by law otherwise provides, continue to be used for all the official purposes of the State for which it was being used immediately before the commencement of the Constitution. ) but most the official transactions, orders and business at superior levels including the orders passed by Judiciary were mostly conducted and issued in English. It is not out of place to mention here that before 1889 Persian was the official language of the Princely State of J&K and the Dogra Ruler adopted Urdu as the State language for official work. It may not be wrong to say that after the entry of all India Service officers in J&K in 1960s for almost all the work in government offices /civil secretariat slowly and slowly English language in a way attained the status of practical official language except with some exceptions at the levels of land /revenue record , police using URDU in routine ( FIRs/ police station record keeping & reporting and subordinate judiciary).
Now it is over 11 months after passage of Act-34 and 6 months after the appointed date for the UT of J&K and still the official work is being done in Urdu and English as was the status before. Questions are being asked whether Urdu will remain or not remain the official language of the UT of J&K. Urdu at present is no doubt medium of instruction in most of the government schools in Kashmir region and also in some Muslim-majority districts of Jammu region where ofcourse almost all students also learn English too if not Hindi. And in Jammu region ofcourse Hindi as subject if taken by majority of students in schools along with English too. No doubt the main languages spoken are Urdu, Kashmiri, Dogri, Punjabi ,Gojri, Pahari. Urdu is official language of J&K but work in URDU is not done by higher offices & officers and a large population of J&K ( particularly that of Jammu Region) does not voluntarily read URDU as a language in schools.
At occasions objections have been raised against use of Urdu for police station work, for subordinate judiciary work and revenue records not only by those who do not read Urdu as a subject but also by those who can read & write Urdu. There is a very large number of senior officers in J&K who cannot write and read Urdu. Not only that so often people face difficulty in getting the copies of docs , particularly pertaining to revenue records and police stations , written in Urdu translated in Hindi or English or even read by some Urdu knowing person since even one Urdu knowing person is found finding it difficult to read the documents written in Urdu by some other person. With such like working conditions on ground many have been/are suffering of undue harassments.
And it will not be an over statement to make that all this has also been giving rise to some mal administration, exploitation of the common people, even corrupt practices due to difficulty in reading hand written Urdu docs and understanding (ofcourse also Urdu terminology). No meaningful efforts have been made to improve the effectiveness in the use of Urdu that could have been done by undoing the wrong concepts about the 'religion' and origin of Urdu as a language as well as by making more people in J&K to read Urdu. Instead when ever questions were raised/ difficulties were expressed, same were pushed into religious / regional controversies making Urdu to also suffer as a language. In February 2018 the BJP-PDP J&K State government had also constituted the State Council for Promotion of Urdu Language professing that Urdu is not simply the official language of the State and as well as also spoken in all the three regions it is also a vast repository of the cultural heritage of the Indian sub-continent known as Ganga-Jamuni Tehzeeb.
So keeping in view the status of social adaptation of Hindi and Urdu in different regions of Ut of J&K and also the difficulties that the general public has been facing , particularly in terms of use of Urdu as working language in the revenue departments , police stations and lower judiciary , that too doing writing work by hand only, there is utmost need for nominating English as the official working language for all government work and also in the lower judiciary with option of Hindi as well as Urdu as two additional languages for use by the public for making individual applications / submissions.
In the absence of Legislative Assembly the Lt Governor may workout possibilities for doing so through an ordinance and like. But this must be done without losing any more time to relieve people of UT of J&K of handicaps/ exploitations they are suffering particularly as regards official documentations at the revenue/ police/ lower judiciary levels.
(The Writer is
Patron of JKSC, Senior Journalist & Known Analyst of J&K Affairs)