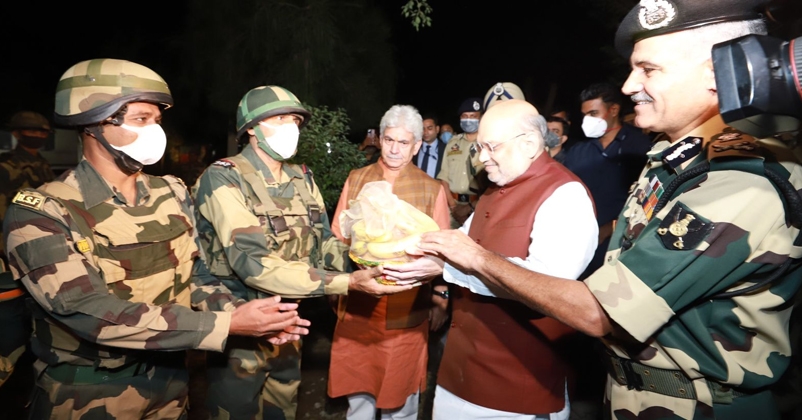 By Sant Kumar Sharma
Jammu, October 24:
Union Home Minister Amit Shah said here at a BJP rally on Sunday that there will be no injustice with the people of Jammu now. He also asserted that if the youth joined hands, and showed determination, terrorists will fail in their designs to spread violence and anarchy. He said that the Central government is keen on ending terrorism from Union Territory (UT) of Jammu and Kashmir.
"I have come to Jammu today to say that the time of injustice to the people of Jammu is over. Now, nobody can do injustice with all of you. Some people are trying to disrupt the era of development here, but I want to assure you that they will not be allowed to peace at any cost," Shah said. Incidentally, this was Shah's first visit to J&K after the abrogation of Article 35-A on August 5, 2019. That day, Article 370 was also restated and virtually neutered.
He added, "PM Narendra Modi decided to abrogate Article 370. As a result, discrimination towards Valmiki Samaj and West Pakistan refugees has ended now. Minimum Wages Act has also been implemented in J&K." He said that the UT will get lots of investment, and this will help its all-round development. Already, at least Rs 12,000 crore have been invested but the Central government has set itself a target of bringing in Rs 51,000 to J&K by the end of next year (2022).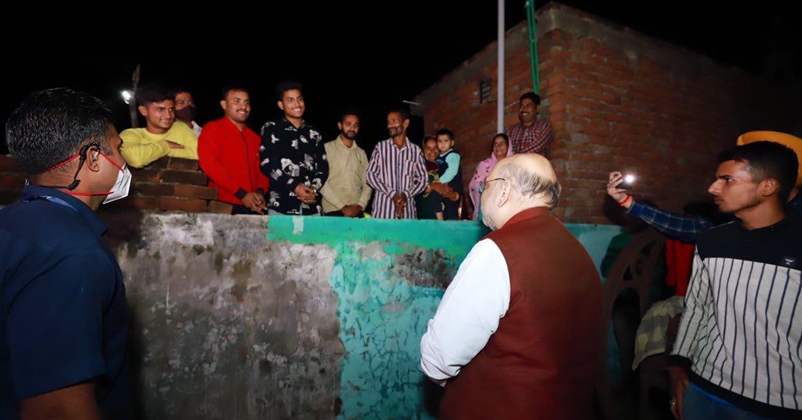 He asserted that the Central government is keen to end all sorts of violence and terrorism from Union Territory (UT) of Jammu and Kashmir. All the requisite steps were being taken to ensure that terrorists are neutralised and those backing them are brought to book. Incidentally, it was only last Sunday that some targeted killings had taken place in Kashmir, leading to an exodus of migrant labourers in thousands. Acting swiftly, teams of National Investigation Agency (NIA), some senior officials of the Intelligence Bureau (IB) and other agencies had rushed to Kashmir.
There was a time when people of Jammu were sidelined in decision-making processes and development. The time of sidelining these people was over and both the regions of the UT will be developed together. The hegemony of Kashmir over Jammu has remained a sore point with the politicians and people of Jammu. Even in the days of coalition government formed by BJP with the Kashmir-centric PDP, this problem had persisted. As per Shah's assertions, all that should change in the times ahead.
Regarding developmental works to be undertaken, Shah announced that Metro services will be started in Jammu and Srinagar cities within the next two years. This is easier said than done as the Metro could start in Delhi a decade after it was announced. The Mass Rapid Transport System (MRTS), as Metro was called then, was unveiled in early 1992 but it could start only in December 2002.
Shah also announced that Jammu Airport will be expanded, something that the Civil Aviation Minister Jyotirditya Scindia had already talked about. In fact, according to some reports, the Jammu airport will get Rs 600 crore for expansion while Srinagar airport will get funds to the tune of Rs 1,500 crores. He also said that helicopter services will be started in all districts in J&K. "Nobody can stop the era of development that has started in J&K. It's the land of temples, of Mata Vaishno Devi, of Prem Nath Dogra, the land where Shyama Prasad Mukherjee sacrified his life. We won't let the people who disrupt the peace in J&K succeed," Shah asserted.