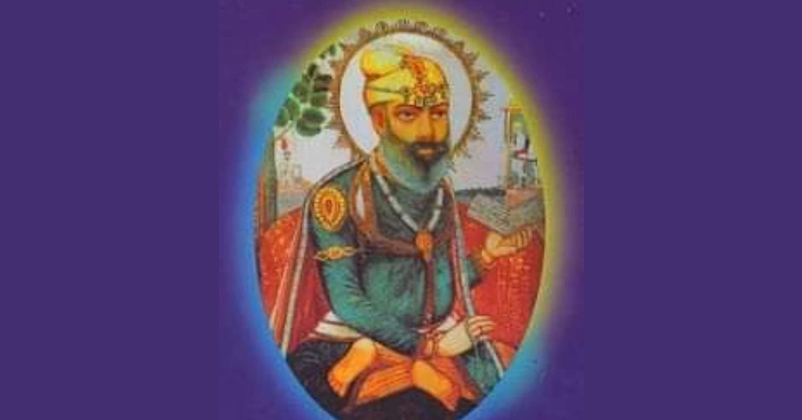 By Sant Kumar Sharma
On November 24, 1675, the 9th Sikh Guru, Shri Teg Bahadur, was martyred in Delhi at a place where Sisgang gurudwara is located today. In the gurudwara, there is a window which shows the exact location where he was martyred on the orders of the Mughal emperor Aurangzeb. It was a Wednesday and the year 2021 is unique that November 24 falls on a Wednesday.
He was beheaded as he refused to convert to Islam. The writing above the window in Sisganj gurudwara reads "Shahidi Asthan Dhan Dhan Shri Guru Teg Bahadur Sahib Ji" which translates to "The shrine of martyrdom of the revered Guru Tegh Bahadur". For those who visit this gurudwara regularly, this place is of immense spiritual significance and they bow here reverentially.
Shri Guru Teg Bahadur was opposed to the policy of religious persecution that was widely prevalent at that time. As a mark of respect to Guruji, President Ram Nath Kovind tweeted from his official handle in Hindi that he was an epitome of virtues of sacrifice and struggle against injustice. He gave up his life in the service of humanity. Let us all follow his teachings and pledge to serve humanity.
Before him, the 5th Sikh Guru, Shri Guru Arjan, was martyred by another Mughal king, grandfather of Aurangzeb, Emperor Jehangir. Guru Arjan had compiled the first official edition of the holy scripture followed by all Sikhs, the Adi Granth and this later became Shri Guru Granth Sahib which is considered the holiest religious text.
The 9th Guru was considered a fearless warrior, a scholar and a poet par excellence many of whose hymns (shabads) have been included in Shri Guru Granth Sahib. Most records say that in all 115 hymns composed by Shri Teg Bahadur are there in this scripture, which serves as the main text for the Sikhs. There is another aspect of his personality which does not find mention anywhere else but in the introduction about a painting now kept in Victoria Memorial Hall, Kolkata.
The accompanying painting was kept in a gurudwara in Dhaka (Bangladesh) and was brought to India after the liberation war of Bangladesh fought in 1971. This is a portrait of Shri Guru Teg Bahadur painted when he visited Dhaka at one time. It is said that a famous painter of that era was commissioned to make a portrait of Guruji. He drew the painting of clothes accurately but failed to draw Guruji's radiant face. It was then that Guruji himself drew his face and completed the painting, according to some officials working in Kolkata gurudwara.
Gurudwara Rakab Ganj in Delhi is another gurudwara associated with the martyrdom of Shri Guru Teg Bahadur. It is said that this gurudwara is located where the house of a disciple of Guruji stood at one time. When the 9th Guru was beheaded, his disciple took away his body, put it in his house and set it on fire to cremate it.
Near the Sisganj gurudwara in Delhi, there is a Sikh history museum where paintings depict the atrocities that the Mughals committed against the Sikhs. Along with Shri Guru Teg Bahadur, his disciples named Bhai Mati Das, Bhai Sati Das and Dayala were also martyred. According to history regarding Guruji, he was born on April 21, 1621, and earlier this year 400th year of his birth were marked as Prakash Utsav all over the world where his devotees live.
A portrait Guru Teg Bahadur himself painted