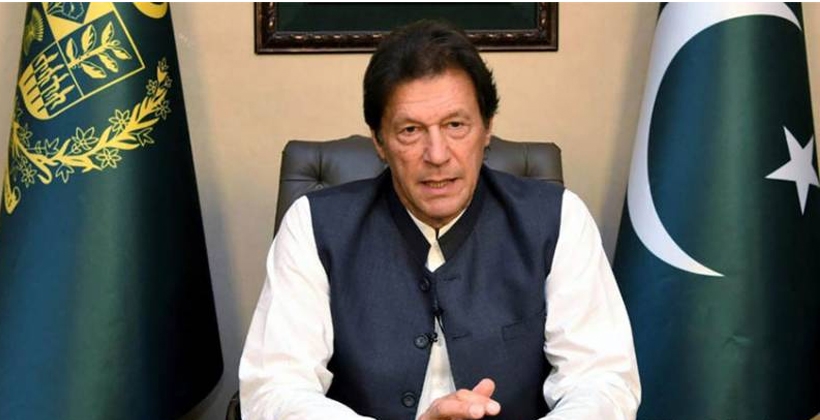 By Sant Kumar Sharma
Jammu, April 5: Peace with Pakistan, words which form part of the headline here, is a question the answer to which eludes those who keep track of India-Pakistan relations. Seriously, it is a bit annoying that this question crops up with a monotonous regularity and the smallest hint of rapprochement sends some into delirium. Some overenthusiastic politicians like Mehbooba Mufti, to a lesser degree Farooq Abdullah and his son Omar Abdullah. Mehbooba sounded the best peacenik and dove around in the subcontinent when she urged the Indian government to start peace talks with Pakistan immediately.
She even went to the extent of saying that the way to peace with Pakistan passes through Kashmir. So far, right since 1947 Pakistani attack on Jammu and Kashmir, the two countries have only wahed wars over Kashmir. There has never ever been any peace between them, over Kashmir, on any forum worldwide. What happened to her when Pakistan backed off from its commitment to start trade with India? No newspaper or portal has reported her uttering a word regarding Pakistan's changed stance. Some eager beavers in media of both the countries start dancing like cats on hot tin roofs. Rhapsodies is what they sing and the false notes are transparent this time in double quick time.
Some days ago, there were some hints that the trade between the two neighbours may resume soon. There was some talk about Pakistan wanting to import sugar and cotton from India and that was welcomed in editorials, on both sides of the border. When the issue went up to the Pakistan cabinet headed by Prime Minister Imran Khan thereafter, it fell through.
The eternal question of Kashmir, the so-called 8jugalar vein of Pakistan, came to the fore and the plans for peace talks fell through faster than they became public. It was announced by Pakistan that till pre-August 5, 2019, status of Jammu and Kashmir is restored, no talks could happen. Restoration of that status wouls mean that the scrapped Article 35-A will have to be back in the Indian Constitution. That nullification of Article 370 achieved by legislation in Indian Parliament has also to be rolled back.
There are zero chances of those things happening in the present term of Narendra Modi as Prime Minister of India. The term would be over only in mid-2024 when next parliamentary elections are due nationwide. That means at least three years more and planners on Pakistan side should be clear that for this period, rhetorical statements is what they can plan. Not real parleys.
India needs to focus on a new narrative about Jammu and Kashmir, and press on, regardless of what impact it will have in the neighbourhood. It needs to talk more aggressively about Mirpur and Muzaffarabad, Gulgit and Baltistan, beside atrocities on Hindus and Christians committed in Pakistan. Besides, it must highlight the plight of the Baloch, the Pushtuns and the Sindhis. India needs to invest more, morally, financially and diplomatically in these ethnicities. Who are forced by the powers that be (read Punjabi ruling elite) in Pakistan to live there as children of lesser gods.
The Balakot air strikes a fortnight after the Pulwama attack of February 14, 2019, are what define the relationship between the two nations now. Earlier, in September 2016, Surgical Strikes were done at terrorist camps in Pakistan Occupied Jammu Kashmir (POJK) area. They didn't do enough to deter Pakistan from continuing its backing of people like Masood Azhar, Hafiz Saeed, Syed Salahuddin and others of the same variety.
In hindsight, it is now clear that the November 26, 2008, attack on Mumbai by Lashkar e Tayebba (LeT) terrorists could have been used to attack select targets in Pakistan. The 26/11 attack was a challenge to our sovereignty and it could have been turned into an opportunity by a determined Central government. Just as Balakot was chosen in February 2019 to send a clear message across to our hostile neighbour, the 2008 attack should have been used to carry out strikes deep in Pakistan.
For now, it seems that the Balakot strikes have helped convey our intentions clearly to Imran Khan and General Qamar Bajwa. So it should be. Pakistan, and the international community, should know unambiguously that crossing the red lines drawn by India will have serious consequences. Earlier, Pakistan was getting confusing signals from successive Indian governments.
The Pakistani Establishment often thought that apart from issuing dire warnings, India would dare not go the whole hog, in case of a major terrorist strike. This notion, which Pakistan harboured for a long time, is over now, with the firm retaliation that Balakot strikes signified. Our western neighbour knows now that the stakes for it have been raised, as they say significantly.
What is likely to happen during the coming summer months then now that no peace talks are happening? Well, it will be businesses as usual, with Pakistan trying to push in infiltrators as snows melt and mountain passes open. The Border Security Force (BSF) on the International Border (IB), the Army on Line of Control (LoC) and the Central Reserve Police Force (CRPF) in the hinterland, will all be busy, as in the past many years. In the Jammu region, on the IB, stray firing incidents may start again, as the harvest of wheat is over in a month or so.
In February, after talks about re-establishing ceasefire of November 2003 emerged, there were high hopes as days passed by. With a 180 degree turn Pakistan has done now, this ceasefire too is likely to evaporate in thin air soon. If truth be told, we are just as far away from peace with Pakistan as we always have been. The events of the last fortnight have proved that it was another false start on which unnecessary drum beating was done.