Story of abduction and killing of Rifleman Aurangzeb who attained martyrdom only to inspire generations to come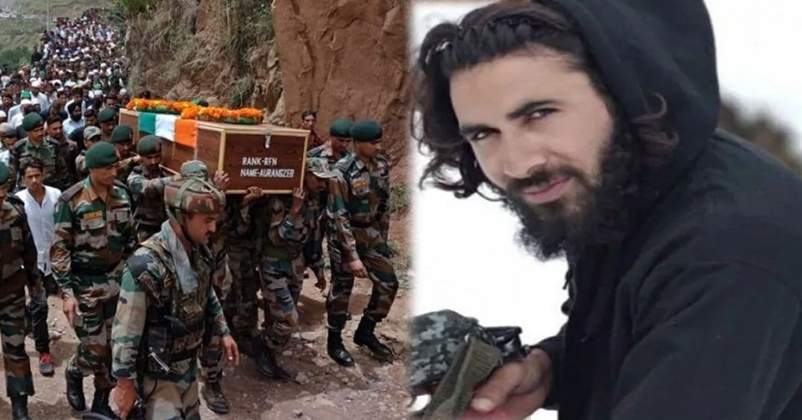 Three years ago, on 14 June 2018 when rifleman Aurangzeb was martyred by terrorists in South Kashmir, little did this braveheart know that he as a young soldier will keep inspiring hundreds of fellow Kashmiris for years to come to join the Indian armed forces to serve the nation. On his martyrdom day, as the nation today pays tribute to this true son of motherland and feels proud of his valour, Aurangzeb is being remembered for his courageous spirit even when he was sitting at the gunpoint of terrorists, as per the last video released by the terrorists who shot him dead. Rifleman Aurangzeb, as he is famously known as today, was posthumously awarded Shaurya Chakra for showing extreme gallantry. He not only became a role model for the youth of J&K but also encouraged them to follow the dutiful path and serve the motherland, in best of its interests.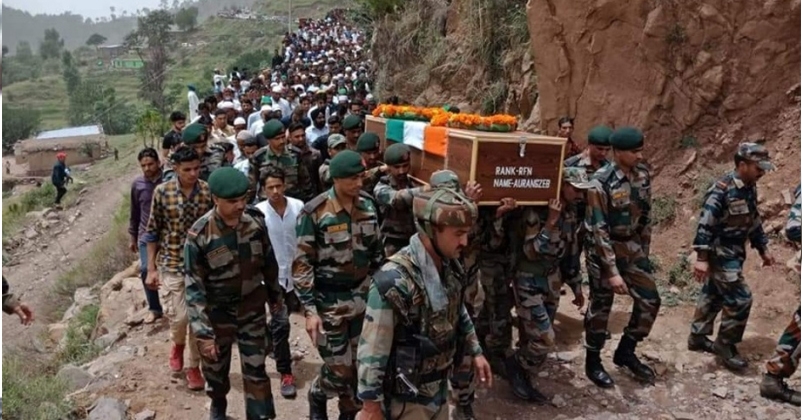 Rifleman Aurangzeb was abducted in Pulwama and later shot dead by armed terrorists on June 14, 2018.
Aurangzeb was serving as a rifleman in the 44 Rashtriya Rifles. He was on his way home to celebrate the festival of Eid with his family when he was abducted and martyred by the terrorists in South Kashmir's Shopian district. His family, although devastated by the incident, till day feels extremely proud of their son's sacrifice for the nation. The terrorists might have had targeted Aurangzeb to spread fear in the minds of the youth of J&K, but the family sent across even a stronger message by sending his two brothers to join the army. In the service of the nation, Aurangzeb's brothers Mohammad Tariq and Mohammad Shabir joined the 156 Infantry Battalion of Territorial Army soon after their brother's martyrdom aspiring to fight against the terrorists in the valley.
Aurangzeb's father Mohammad Hanif had also served in the Indian Army and is a braveheart himself. His only regret is that Aurangzeb lost his life in an encounter at the hands of cowards who abducted him. Else, he feels proud of the courage that his son showed before the terrorists in his last moments. Aurangzeb's eldest brother Mohammad Qasim also serves in the army. And there are hundreds of young Kashmiris, who inspired by their 'hero' have joined the Indian Armed forces over the past three years in order to follow the path of dutifulness and gallantry.