Kargil Martyr Major Ajay Singh Jasrotia, the 'Rambo' of Operation Vijay, 1999 who saved the lives of six soldiers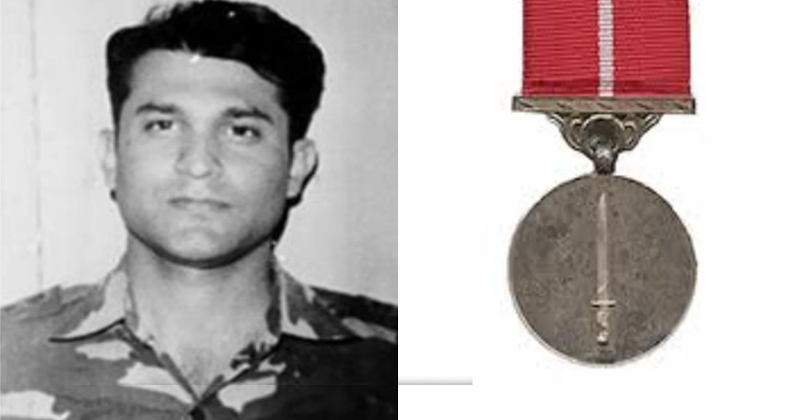 In June 1999, when the enemy had secured Tololing with an aim to interdict the road to Kargil while extending towards the northwest, it became indispensable for the Indian Army to recapture the points enemy had taken over. By 13 June 1999, Major Ajay Singh Jasrotia's 13 JAK Rifles was tasked to commence the build up at Tololing and relieve 2 Raj Rifles. However, Maj Jasrotia's unit location came under heavy artillery shelling from Pakistani troops and the first shell resulted in injuries to six soldiers. Maj Jasrotia realised the gravity of the situation and decided to take control of it. He then organised troops onto groups and arranged for quick evacuation of the injured soldiers by carrying them on their backs. During the process, a shell landed in the close vicinity of Maj Jasrotia and he was severely wounded. Although his condition worsened, Maj Jasrotia moved six casualties to safety before he collapsed. A gallant officer while displaying exceptional courage was martyred. He was awarded 'Sena medal' posthumously for supreme sacrifice and devotion to duty.
Who was Major Ajay Singh Jasrotia!
Ajay was born on 13 April 1971 in an army family who lived in Jammu. He did his schooling and graduation from his hometown and to follow the footsteps of his grandfather Lt.Col Khajoor Singh, he joined the Army in 1996 through his selection in Combined Defence Services. From his schooling days, he was fondly called as 'Rambo' among his friends. At the young age of 23 years, this braveheart was commissioned into 13 JAK Rifles of the J&K Rifles Regiment.
However, only three years after Ajay joined the Army, the day came that every soldier awaits. And he made the supreme sacrifice for the unity and integrity of the country. Through Operation Vijay, Major Ajay got the opportunity to serve the motherland and show his indomitable courage. Before breathing his last, Major Jasrotia saved six of his men who with his determination survived and lived on.
Operation Vijay, 15 June 1999; How a gallant officer refused to leave the battleground
During 1999, Maj Ajay Singh Jasrotia's unit was deployed in Sopore, J&K. As part of Operation Vijay, it was then moved to Drass region in June, 1999. By that time, the enemy had secured Tololing, Point 5140, Point 5060, Point 4700 ridgeline extending towards northwest till Point 5353 and Tiger Hills. Tasked to commence the build up at Tololing by 13 June 1999, Major Ajay's 13 JaK Rif was to capture Point 5140 in conjunction with 18 Garhwal Rif. However, on 15 June 1999, his unit location came under heavy artillery shelling from the enemy troops. The first shell resulted in severe injuries to six of his men. He then decided to rescue the injured troops and moved on despite heavy firing to arrange for their evacuation to safety. In the process, Maj Jasrotia got seriously wounded although despite that he continued the evacuation of his men.
Maj Jasrotia moved six casualties to safety before succumbing to his injuries and attained martyrdom only after he accomplished his task. Not only his efforts saved several lives but also passed on exceptional courage, and leadership to the brave soldiers fighting during the operation.
Maj Ajay singh Jasrotia was awarded the prestigious 'Sena Medal' posthumously for displaying such valour and true leadership on the battleground.