PM Narendra Modi today met the J&K leaders in Delhi to discuss the key issues concerning the development of the Union Territory and the fact that it ran for three hours is in itself proof of its success. PM Modi patiently heard everyone, and addressed all the issues, as per inputs from the meeting. He asked all party leaders to participate in the delimitation process. The meeting thus concluded on a positive note and was cordial. As per reports, there was complete unanimity for restoring peace in J&K although all leaders of J&K demanded statehood before elections. So let's have a quick look at major issues discussed in the first-ever big meeting since the abrogation of Article 370.
In the all-party meeting today in Delhi, PM Modi met J&K leaders to discuss prime concerns surrounding the betterment of J&K. While the leaders of J&K unanimously raised the issue of restoring statehood to Jammu and Kashmir before the elections, PM Modi reportedly assured that "the government is committed to granting statehood to J&K." However, the government also pointed out that elections cant be held without completing the delimitation exercise.
The party leaders unanimously put up few other demands in the meeting concerning assembly elections to restore democracy, the release of all political detainees, rehabilitation of Kashmiri Pandits in J&K and statehood.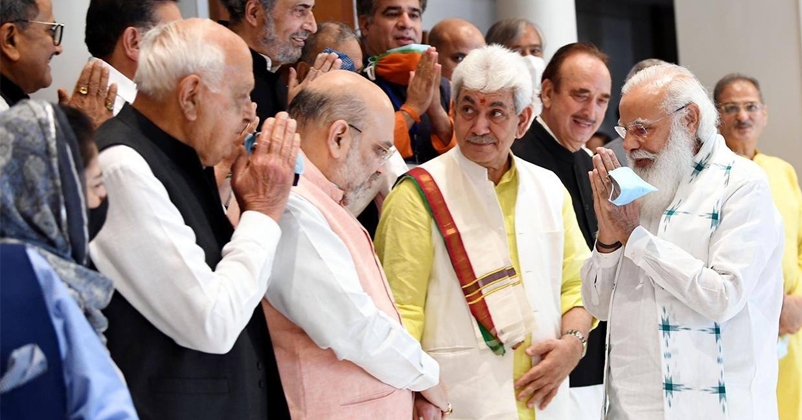 In the three-hour-long meeting, while the home minister reportedly said that the government is committed to granting statehood to Jammu and Kashmir, PM Modi said that despite political differences, everyone should work in the national interest for the benefit of people of J&K. PM Modi specifically said "there should not be Dil ki Duri and Dilli ki Duri", news agency ANI reported.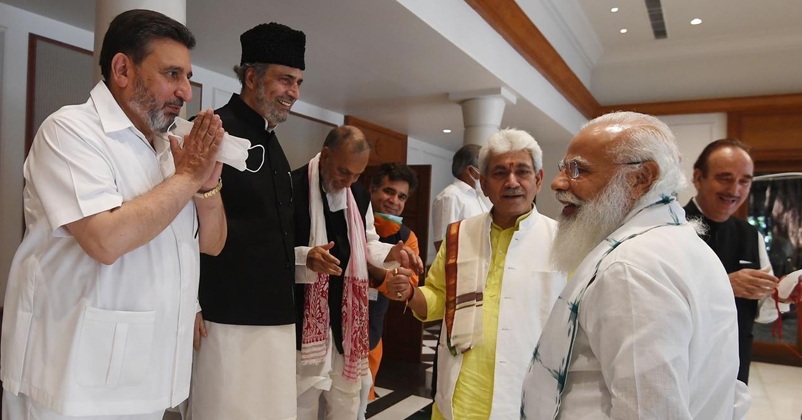 The party leaders brought up the issue of bifurcation and expressed their reactions as well, however, they also agreed on the issues like overall development of J&K, the essence of elections, protection of land and jobs of people and rehabilitation of Pandits in the valley.
Meanwhile, since everything went well, the success of the meeting can be safely connected to a big step towards more positive developments in Jammu and Kashmir in the coming days.