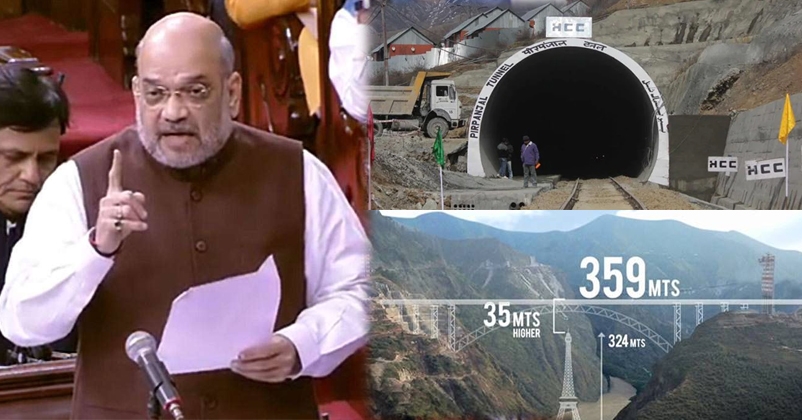 Today, fourteen leaders of Jammu and Kashmir are going to meet PM Narendra Modi. Meanwhile, allegations and counter allegations are being made on the central government over the changes in Jammu and Kashmir and on how much progress has been made. As a matter of fact, Jammu and Kashmir has seen a 360-degree change in the last 23 months, and it is massive. Whether it is about development projects, or at the administrative level or the rights of the people of the Union Territory. Some of these key changes are highlighted below in pointers, have a look.
* The work of delimitation of assembly seats is currently going on in Jammu and Kashmir. The Delimitation Commission has to submit its report by March 2022. In this process, 90 seats in the state will be re-delimited. It will also have the errors rectified made in the previous delimitations. That is, in each region of Jammu and Kashmir seats will be divided equally based on the rules set. According to this estimate, it is likely that seats in Jammu division may increase. Before this, the central government has initiated an effort to speed up the democratic process and take all the parties along by initiating talks with all the political representatives of the UT so that all the parties can participate in the process of delimitation.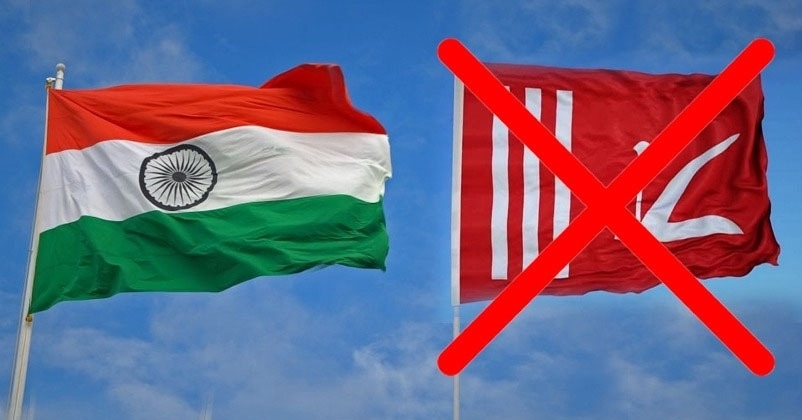 *After the removal of Article 370 and 35A, the Indian Constitution came into force in Jammu and Kashmir as well, equivalent to other states.
* Half of the population in Jammu and Kashmir i.e. women, Dalits (especially Valmiki community), West Pakistani Refugees, Gorkha community, millions of POJK displaced people got their rights to be permanent residents in addition to basic rights like equality, parity and equal opportunity. All political discrimination ended.
*New domicile policy came into force, under which residents of other states of the country also got the right to settle, buy land and become permanent residents in Jammu and Kashmir. The wall between Jammu and Kashmir and other states was removed.
*Relief package was given to 5300 POJK displaced families settled in other parts of the country. It also paved the way for them to become a permanent resident of Jammu and Kashmir.
*7th Pay Commission was implemented with immediate effect in Jammu and Kashmir on 31 October 2019. Simultaneously, the Jammu and Kashmir Civil Service cadre was merged with the AGMUT cadre.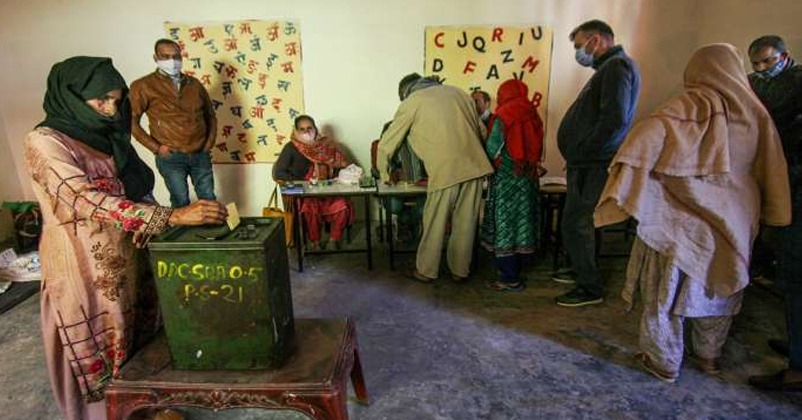 *After the removal of Article 370, Panchayati Raj was established in Jammu and Kashmir. 51.7% voting took place in district panchayat elections, which is remarkable. For the first time, 100 women got elected after the implementation of women's reservation. Alongside, 280 district Panchayat members were elected for the first time and District Presidents were elected in 20 districts, also for the first time. Those elected have been given the same protocol as the Deputy Commissioner.
* For the first time political reservation was implemented in the Union Territory in which 6 women district presidents, two each SC and ST district presidents were elected in 20 districts.
* For the first time during the election, there was no firing anywhere, there was no disturbance and unrest reported in the polls and people voted fearlessly. A total of 2178 candidates contested for 280 seats, of which 450 were women. In the district panchayat elections, 38 Gujjar Bakkarwals included in the ST category were elected as members of the district panchayat, out of which 15 are women. Till now the representation of this tribe in politics was very less.
*Out of total 4483 sarpanch constituencies, 3650 sarpanches were elected and out of 35029 panch constituencies, 23660 panches were elected. 3395 Panchayats were duly constituted and 1088 administrators were appointed. Noticeably, in the last months Panchayats have been strengthened and 21 subjects have been assigned to Panchayats. At the same time, to strengthen the progress, as huge as fifteen hundred crore rupees were transferred in their accounts, which includes issues related to ICDS, Anganwadi, monitoring of MNREGA and right to mining. The arrangements were made hassle-free so they could be self-reliant while focusing on developing their villages. And all this has been possible due to the removal of Article 370.
*From 01 June 2020-21, Sarpanchs have started paying for MGNREGA scheme as a result of which they will be handed over 1000 crores more this year. In another recent decision, the Jammu and Kashmir government has also handed over mining rights to Panchayati Raj institutions. Elected representatives were given honorarium and formal place in the priority list – BDC President was given the same place as DM. Arrangements have also been made for training for capacity building of Panch-Sarpanch. All the state functionaries have been asked to ensure that they stay for two days, one night inside the allotted panchayats.
* Panchayats have been strengthened in 17 months and 21 subjects are handed over to panchayats while they have also been strengthened, with 1500 crores been transferred to their accounts.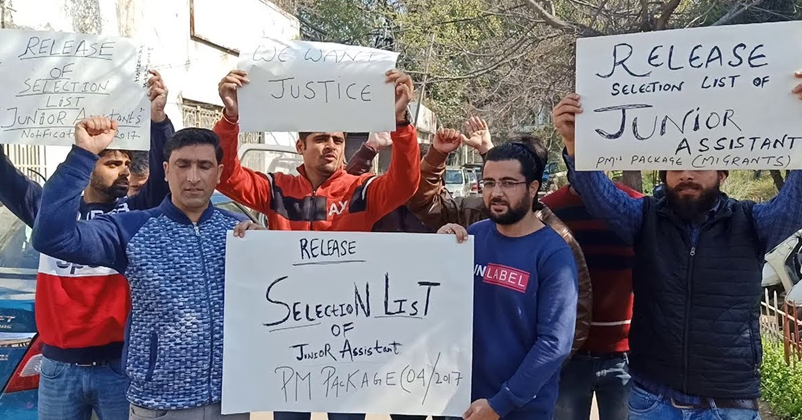 * 6 thousand government jobs have been arranged for displaced Kashmiri Hindus in the last one year.
*The total budget estimated for the financial year 2021-22 for Jammu and Kashmir has been kept at Rs 1,08,621 crore, in which developmental expenditure is Rs 39817 crore.
*The construction of Udhampur-Baramulla rail route is going on, which will be ready by next year.
* An MoU has been signed regarding 3300 MW power capacity.
*Pradhan Mantri Awas Yojana (Rural) 29429 houses have been built till March 3, 2021.
*Six lakh people participated in various sports activities in 2019-20. This is only possible because the law-and-order situation is normal now.
*J&K administration has successfully digitalized more than 2 crore pages of 3.50 lakh files under 'e-office' project. While this will save crores of rupees, there will be no need to move these files from Jammu to Srinagar and from Srinagar to Jammu during Durbar move. This will also reduce the expenditure of about 50 crores in a year.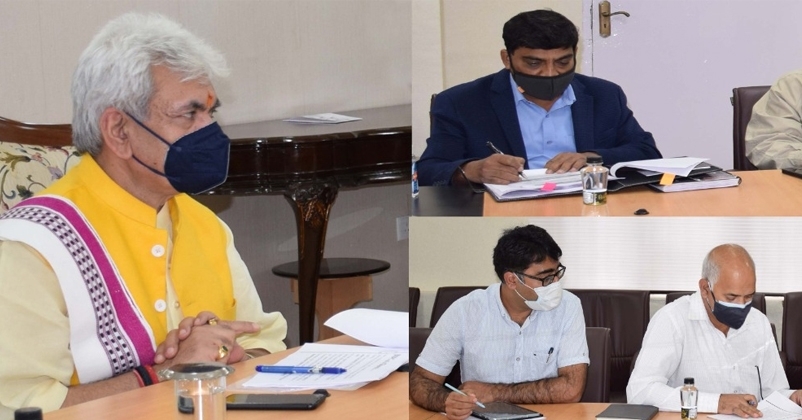 *In order to accelerate the development of Jammu and Kashmir, Lieutenant Governor Manoj Sinha approved the District Capex (Capital Expenditure) budget of Rs.12600.58 crore. The development amount approved for 2021-22 this year is more than double as compared to the last financial year. In the year 2020-21, a development plan of Rs 5134.40 crore was approved. This is the first budget after the implementation of three-tier Panchayati Raj system in the UT, in which the blueprint of development plans has been prepared with the recommendation of Panchayat, Block Development and District Development Council.
*In the current financial year, the Government of Jammu and Kashmir has implemented a plan to provide financial help to 50 thousand youth for self-employment under the "Back to Village" program. Apart from this, applications have also been sought by marking 18 thousand posts in various government departments. A target of 25 thousand government jobs has been set this year.
* In Jammu and Kashmir, the background of the sign board of 23,111 government schools has been made tricolor and all the information about the school is written on it. This decision was taken with a view to increase the respect for the national flag of the country in the schools and among children.
*The Central Government has given a package of 80 thousand crore rupees for the development of Jammu and Kashmir under the PM Special Relief Package. In this package, all stalled development works including IITs, IIMs and AIIMS besides infrastructure like roads, power and irrigation projects are being completed soon.
*By the end of 2021, 11 lakh households in Jammu and Kashmir should have clean water supply, for this, the central government has released Rs 10500 crore. Now in future people will not have to depend only on natural sources for water.
*Ujh Hydro Power Project has been approved for irrigation in Kathua district costing Rs.6000 crores. Under this project in Kathua district, 0.65 million acre-feet of water from the Ujh river, a tributary of Ravi, will be stored. After the completion of this project, free water from India's share will be stopped from flowing into Pakistan.
*Elevated light rail system is being planned for the cities of Srinagar and Jammu to provide world class, safe, reliable, and sustainable public transport facility. A DPR of Rs 10,599 crore has been prepared for this project. The Light Rail Transit System (LRTS) consisting of one corridor in Jammu and two corridors in Srinagar will be completed in 4 years. It is estimated that by the year 2024, the light metro will start running.
*In the financial year 2020-2021, the Department of Jammu and Kashmir Infrastructure Development Finance Corporation (JKIDFC) has just approved 593 new projects worth Rs. 1313.24 crores, in which projects related to the convenience of citizens were included. Most of the projects were completed within 6 months and it included 50 new roads, 56 bridges and 5 buildings.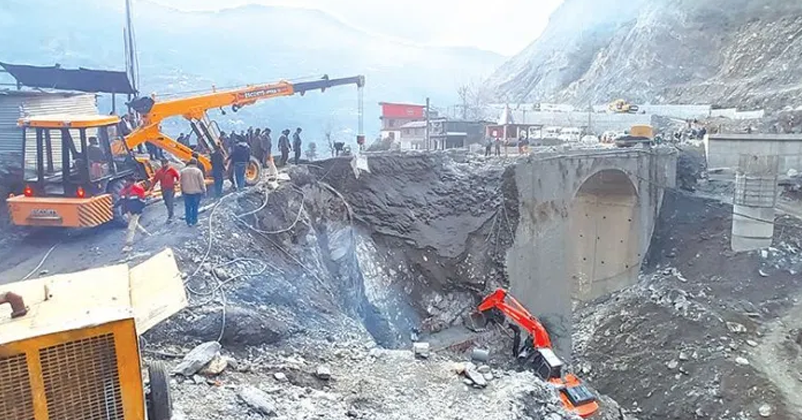 * BRO in Jammu and Kashmir has constructed 17 important bridges in the year 2020-2021 at a cost of about 100 crores. These bridges will facilitate the movement of armed forces in strategically important areas and will also contribute to the economic development of remote border areas. Of these, 4 are located in the Akhnoor sector and 2 are located in the Jammu-Rajpura sector.
* The work of the Jammu Ring Road project is in progress, it is about 60 km long. Jammu Ring Road starting from Raya Mor of Samba district will connect with Jammu Srinagar National Highway 1-A via Bishnah, Nikki Tawi Akhnoor, Kotbhalwal and Jagti. The work of its first phase was completed in August 2020.
* The work of construction of the country's first cable-stayed rail bridge between Katra and Reasi continues. The bridge is a part of the Udhampur-Srinagar-Baramulla rail link project, which will strengthen the railway network in the Jammu and Kashmir region and play an important role in the development of the Union Territory.
*The aforesaid bridge is being built over the Chenab river. The Anji Bridge will rest entirely on the cable itself. The length of this bridge is 473.25 meters. The height of the pillar in it is 331 meters above the level of the river. Noticeably, it is about 4 times higher than the Qutub Minar. A network of 96 cables will be made to support this bridge.
*Approval of a special package of Rs 520 crore for Deendayal Antyodaya Yojana- National Rural Livelihoods Mission (NRLM- DAY) in Jammu and Kashmir and Ladakh. Prime Minister Narendra Modi said on Wednesday that the special package of the National Rural Livelihood Mission in Jammu and Kashmir and Ladakh will make life easier for the people there. He said that the new 'Teaching-Learning and Results for States' (STARS) program has also been approved by the Union Cabinet under the National Policy on Education (NEP). Rs 5718 crore will be spent under this program aided by the World Bank.
*An additional capacity of about 3498 MW is planned to be created by 2025. Projects of about 3000 MW capacity have been restarted in the last 2 years itself. In Jammu and Kashmir, the target of providing electricity to 100% households has been achieved and 3,57,405 people who were not getting electricity for 70 years have been given electricity in 17 months. This year, Keran and Mundian villages along the LoC were connected to the grid by laying a 36 km long 33 KV line.
* By September 2022, all 18.16 lakh rural households will be covered by 100% piped water supply. 100% household coverage have been covered in two districts; By March 2021, 100 percent houses will be covered in two more districts. Nine districts will be covered by March 2022 and remaining seven districts will be covered by September 2022.
* Under the 'Pradhan Mantri Gram Sadak Yojana' (PMGSY), 5300 km will be covered in Jammu and Kashmir 2020-21. Work on the road construction plan continues.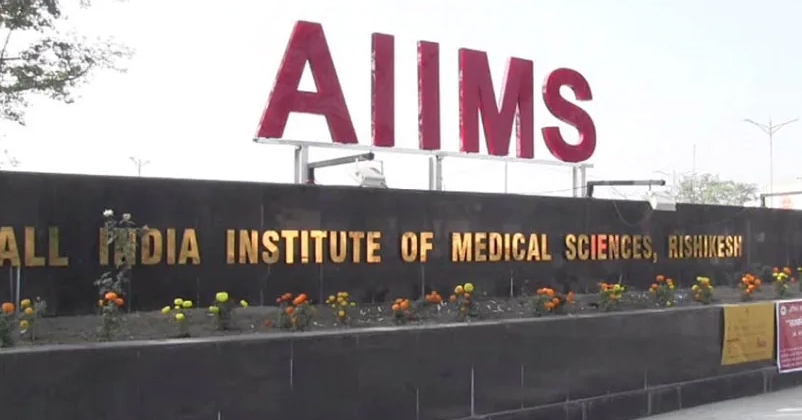 * 2 AIIMS are being built in Jammu and Kashmir. A 750-bed AIIMS at Vijaypur in Jammu division, 750-bed AIIMS in Samba district and another AIIMS at Awantipora in Kashmir division. Besides this 500 bedded new Children's Hospital at Srinagar, 200 bedded Maternity Hospital at Jammu, New Orthopedic and Joint Hospital at Jammu, 100 bedded Emergency Medical Block at GMC Jammu, Boys and Girls Hostel at Jammu, Construction of Boys and Girls Hostel at GMC Srinagar Important projects like construction of nursing college, construction of 17 district hospitals are included.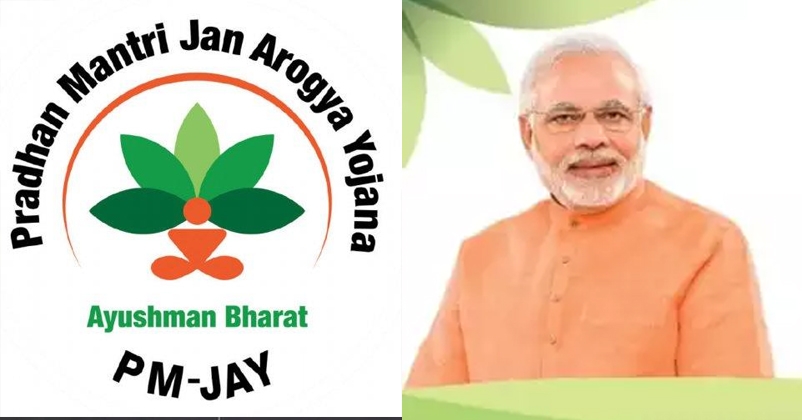 * AB-PMJAY- health insurance scheme has been envisaged by the government to provide free health protection up to Rs.5 lakh rupees to all the people of Jammu and Kashmir and to make health insurance inclusive under the Sehat Yojana. Under this, health insurance up to Rs 5 lakh per family has been given on floater basis for all residents of Jammu and Kashmir. The operational expansion of PMJAY has been extended to about 15 lakh additional households in addition to the 5.97 lakh families already covered under AB-PMJAY and is the first of its kind in the country. So far 20.02 lakh beneficiaries have been registered under this scheme, out of which 1.91 lakh beneficiaries have been issued golden cards. So far about 41% of the households in which at least one member is registered, have been verified. Hospitals empaneled under PM-JAY scheme will also provide services under this scheme.