On 20.08.2019 , at about 1700 hours , a specific inp ut, from a reliable source was received regarding presence of terrorists in the house of Nazir Ahmad Dar S/O Gh . Iabi Dar RIO Ganie Hamam Old Town, Baramulla. On this, Baramulla Police , 46 RR and 53 Bn CRPF chalked out an actionable plan by metic ulo us ly keeping in mind the adverse conditions and managing the law and order problem with an aim to secure the target house from the interference of stone pelters and miscreants.
Finaly, a joint CASO was launched at 1900 hours along with Army 46 RR & 53 Bn. CRPF. Firstly, the hous es adjoining the target house were vacated, searched occupied and finally the joint party was deputed for the search of target house. During the entr y of target house , the hiding terrorist lobbed grenades on search party and fired indiscriminately. The fire ,vas retaliated effectively and in the initial gun battle SI Amardeep Parihar PID No. ARP109225 and SPO Bilal Ahmad Magray No. 584/SPO sus tained serious injuries whileas Ct. Ishfaq Ali No. 1676/B receh ed minor injuries. One civilian namely Sonu Lal S/o Roshan Lal Rio Ludhiana Punjab who was putting up in the target house on rental basis also received injuries.
SPO Bilal Ahmad Magray and SI Amar Deep. though being seriously injured sens in g the danger to the civilians inside the target house shown indomitable coura ge and evac ua te d the injured civilian and other civ ilians outs id e the target hou se ensuring no further collateral damage. With utter dis rega rd to personal safety, the buddy pair re-entered th e ho us e and held th e ir position nnd engnge d the terrorist the re by denying and safe passage to them to brenk the ordon till th time they exlia us te d with available ammunition nnd the duo lo s t "'o ns ious ness due to the excess ive bleed i ng. Jn th e ens ued g un batt le PO Bilnl Ahmnd 'tvlagrny nttnin "d martyrdo m whi le fighting with t he te rro ris t. Duo to the ind omit nb le ou rng " :1n l vali ant a c tion of SPO 0ilal Ahmad le d to th e killin g on t t}rrorL t.
Now, the herculean task was to evacuate the injured police personnel and trapped civilian (family) from target house. So, two teams were constituted, first headed by Shri Irshad Ahmad Ahanger JKPS125832, DYSP (PC) Baramulla and other headed by Inspr. Iqbal Ahmad Shah ARP046108, SHO P/S Baramulla and SI Mohmad Murtaza Khawaja Badoo of PCBaramulla. The recommendees volunteered themselves to evacuate the civilian despite imminent danger.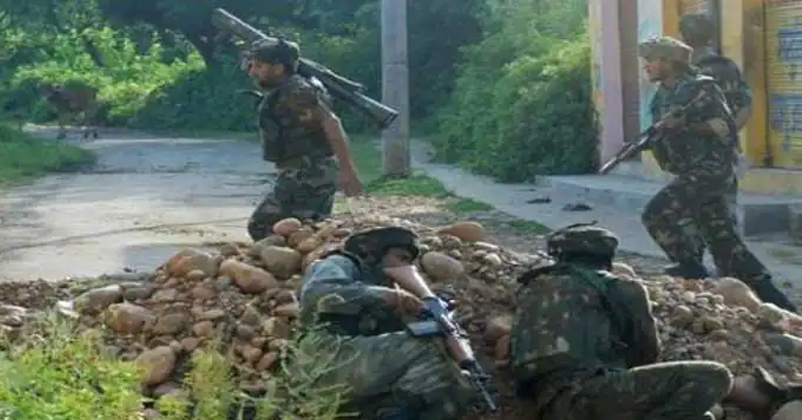 The First team headed by DySP (PC) Baramulla was tasked to make room intervention primarily to evacuate injured Police Personnel and trapped civilian. While the injured police personnel were being evacuated, the terrorist again opened fire which was retaliated by DySP (PC) Baramulla and his buddy. Despite being exposed to imminent danger they displayed nerves of steel tactical acumen and conducted swift during evacuation of trapped civilian and injured police personnel and also their ultimate action led to successful neutralization of the battle hardened hiding terrorist without any civilian casualty and further collateral damage. The second team was tasked to give cover fire for evacuation process.
The killed terrorist was identified as Momin Rasool Gojri S/o Gh. Rasool Gojri R/o Syed Karim Old Town Baramulla, who remained chronic stone pelter during 2010, 2014 & 2016 unrest and later on joined proscribed JeM outfit on 31.07.2019. During the recent unrest he had unleashed a reign of terror in the area. Large quantity of arms/ammunition and other incriminating material were recovered from the possession of eliminated terrorist. Case FIR No. 146/2019 U/S 302, 307 RPC, 7/25 1.A.Act stands registered in Police Station Baramulla.