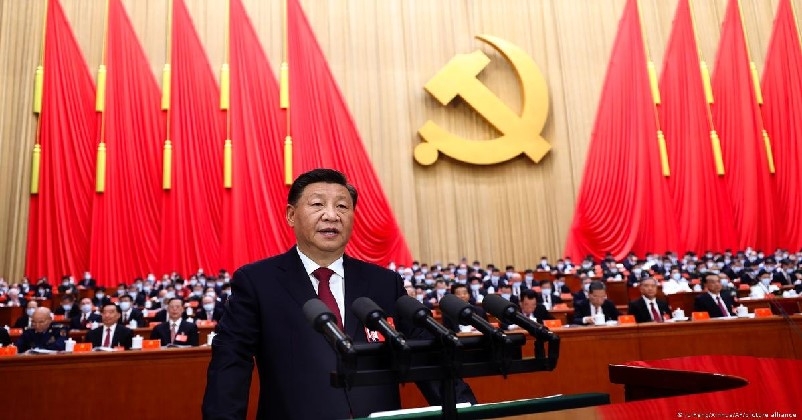 -By Sant Kumar Sharma
Xi Jingping had sowed the seeds of his unprecedented third term in office in February 2018 during the meeting of the ruling Communist Party of China Central Committee (CPCC). The CPCC had then removed the limit of two consecutive terms for the president and the vice president. Earlier, in 2016, the CPCC had officially given him the title of ``core'' leader, clearly signifying his stranglehold on the ruling party.
With Xi cementing his position for the next five years at the apex in China last week, we should be ready to face the onslaught of his hard-line anti-India policies. At least for these five years, and beyond, as Xi has left nobody in doubt as videos of Galwan clash of PLA with Indian troops were played at the 20th CPCC meeting.
Taiwan and the US were clearly mentioned among the 2,400 delegates as adversaries that need to be watched closely. In his two-hour official address, Xi stated that China will not hesitate to deploy PLA for fulfilling its objectives. This open declaration by the supreme leader of employing force to safeguard ``China's dignity and core interests'' can have serious consequences for Taiwan.
Incidentally, the US is acutely aware of rapid geopolitical changes and its National Security Strategy (NSS) says that China is the ``most consequential geopolitical challenge''. By 2050, or even earlier, China wants to be numero uno in the world in terms of political and economic power by dethroning the US from its perch. As a US ally, and a participant in QUAD, India can expect undiluted and barely concealed Chinese hostility.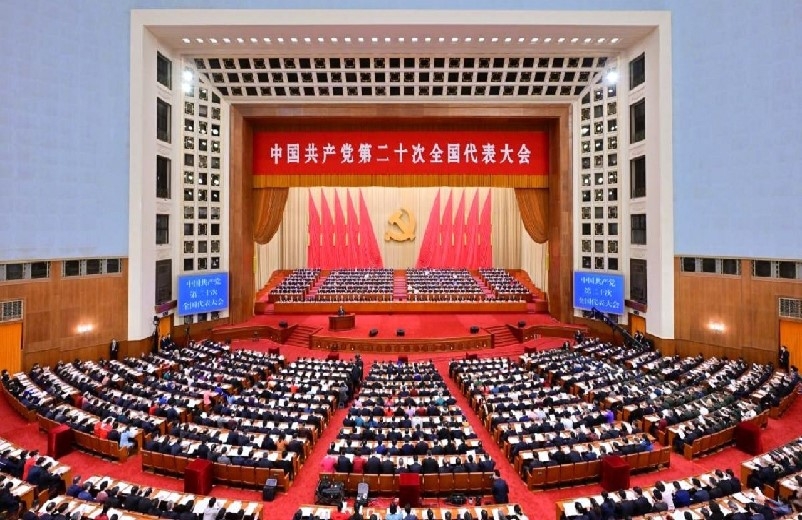 CCP Summit on 23rd Oct
Interestingly, India was not named in any of the official handouts distributed to the foreign or Chinese official media. However, not being mentioned is cold comfort for India as any de-escalation on Line of Actual Control (LAC) is unlikely any time soon. Be it in Depsang plains, or other friction points in Ladakh, China is not in any mood to lower the temperatures in the coming winters. In that sense, whatever agreements on de-escalation have happened in Ladakh between China and India, they are actually too little and very cosmetic.
What this means for troops on the ground is that they will continue to be deployed in the cold desert for this winter too. In fact, harbouring any hopes for a significant number of troops being moved back to peace areas would be unrealistic. Of course, this appears to be something that Indian leadership, be it military or political, is aware of and finding ways to factor in its calculations. What else explains the development of Nyoma airfield, close to the Chinese border in Ladakh, for fighter aircraft?
Rapid development of roads, and other requisite infrastructure in Ladakh is a pointer that the Indian government is bracing up for any eventuality. All this is aimed at countering any Chinese moves on hundreds of kilometres of LAC. In the times to come, we can expect China to come closer to Pakistan, our western neighbour. Their coming closer is a reality we perhaps can't do much about except bracing up and shoring our defensive as also offensive capabilities.
Union Defence Minister Rajnath Singh's declaration on Thursday of India's intent to take back Gilgit-Baltistan from Pakistan is something that will rile China also. At a function in Budgam to mark the 75th anniversary of landing of Indian troops in Kashmir on October 27, 1947), Singh had also spoken about Pakistan Occupied Jammu Kashmir (POJK).
A couple of years ago (in 2020), China had indicated that its investments in China Pakistan Economic Corridor (CPEC) amounted to over $62 billion. These investments are basically meant to provide China access to sea via Gwadar port and a very significant part of CPEC route traverses through POJK as also Gilgit-Baltistan. To Chin's chagrin, India has steadfastly refused to condone CPEC and maintains a hostile stance on it.
Xi's attempt to impose China's superiority via changed LAC on India stands rebuffed but he understands India as a clear threat to Chinese dominance, not only in Asia, but worldwide. This challenge to China's hegemony by a weaker and smaller neighbour encourages other nations to follow suit. Thus, under Xi, the relationship between India and China will continue to be adversarial, periodic déjà vu talks of peace, better bilateral ties notwithstanding.