Indian Army builds bridge on Indus river in Ladakh; shares video 'Bridging Challenges'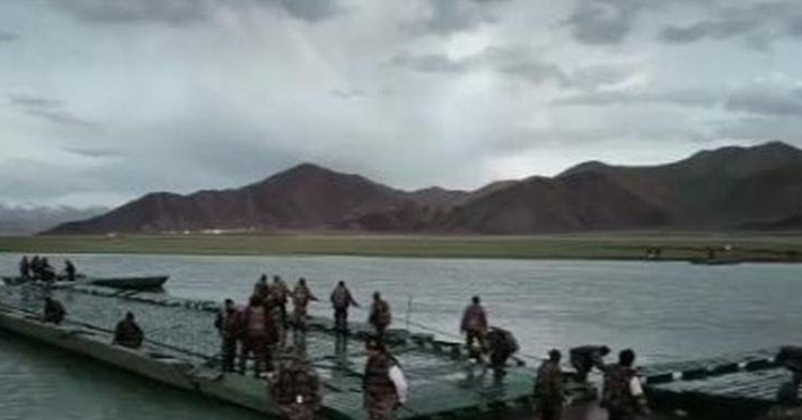 The Indian Army has built a bridge over Indus river in Ladakh. The bridge exhibits the impressive engineering skills of the Indian Army.
Indian Army on Sunday released a video of troops constructing a bridge across the Indus river in Ladakh. The video titled, 'Bridging Challenges - No Terrain nor Altitude Insurmoutable', was shared on Twitter by the South Western Command of the Indian Army.The bridge building drill was carried out by the Sapta Shakti Engineers. This included carrying out mobility tasks and training. In the video, heavy vehicles can be seen crossing the bridge after it has been constructed and army men can be seen engaged in the exercise while working as a team.
Prior to that on Sunday, the Indian Army chief General Manoj Pande who is on a two-day visit to the Ladakh sector, flew in an Indian Air Force Apache attack helicopter. Pertains to mention here that since the beginning of army standoff with China at the Line of Actual Control in eastern Ladakh, the Apache has been stationed in the Ladakh sector. The Army chief Gen Pande visited forward areas during the ongoing disengagement in the Gogra -Hot springs area near Patrolling Point 15.