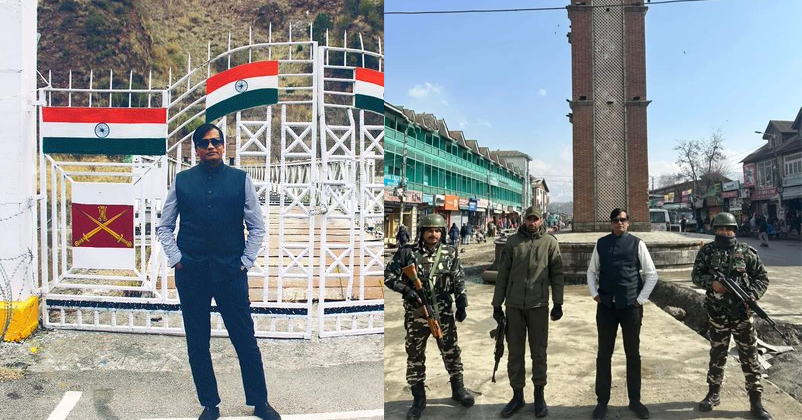 Jammu and Kashmir Police has arrested a conman for allegedly posing as Additional Director `Strategy and Campaign' in the office of PMO Delhi. The fraudster has been identified as Kiran Patel, son of Jagdish Patel, resident of Gujarat.
Reportedly, with the help of forged documents, the fraudster had managed to get special security cover and bullet proof vehicles from the J&K Police. As per reports, Patel had visited several tourist places in the valley including Gulmarg, claiming that the government had tasked him to look for improvement in the hotel facilities in the area.
The imposter also held a series of meetings with officials during his two visits to Srinagar earlier this year. As per reports, he also held meetings to discuss ways to bring more tourists from Gujarat.
Many videos of him travelling to various places in Kashmir valley with escort and bullet proof vehicles are there. He can be seen walking through snow at Budgam with guards and another pic where he is posing in front of clock tower Lal Chowk in Srinagar.
Reportedly, Patel was on his third visit to Kashmir valley and was subsequently nabbed by the alert security personnel on March 3 but his arrest was kept a secret by the police.
Patel came under suspicion during his second visit within two weeks. The intelligence agencies alerted the police about a conman impersonating as PMO official and after verifying his background, police was tasked to arrest him from a five star hotel in Srinagar where he was staying.
As per FIR the fraudster has been booked under Section 419, 420, 467, 468, 471 IPC at Nishat police station and further investigation is on.