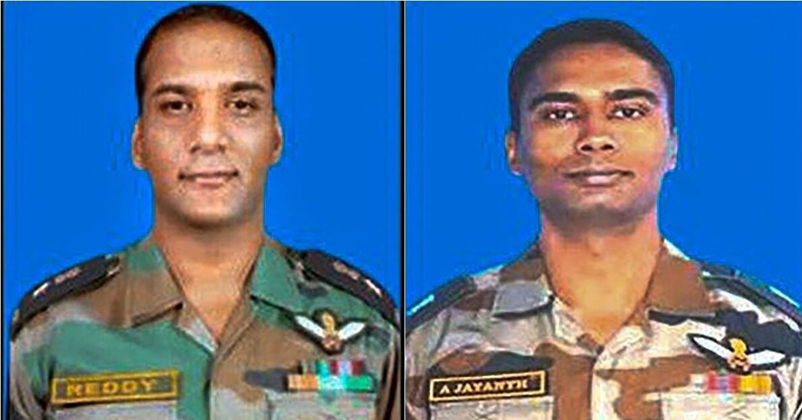 Two pilots were killed after an Indian Army Aviation Cheetah helicopter crashed near the Mandala hills area in Arunachal Pradesh on Thursday.
"Both the pilots involved in the crash have lost their lives," said Army officials. The deceased officers have been as Lieutenant Colonel VVB Reddy and Maj Jayanth A .
The Army Aviation helicopter lost radio contact with air traffic controllers at 9.15 am shortly before it went down in a mountainous region near Mandala, north-west of the 8,000-foot pass Bomdila, the army said in a statement. The helicopter had taken off from the army's Missamari base in Assam for an operational sortie a few hours earlier.
A search operation was carried out by the Indian Army, Sashastra Seema Bal (SSB) and police after the crash. The wreckage was found near Banglajaap village, east of Mandala," the army said.
Reddy was 37 and is survived by his wife, an army dentist, and two daughters aged six and four. Jayanth was 35 and is survived by his wife. The army has ordered a court of inquiry into the crash. Bad weather has been blamed for several fatal crashes in Arunachal Pradesh.