This year, the 62 day long Shri Amarnath Ji yatra will commence on July 1 and culminate on August 31, Lt. Governor J&K Manoj Sinha announced on Friday.
The registration through online and offline modes for the yatra will start from 17 April.
Lieutenant Governor Manoj Sinha while announcing the dates for the yatra and registration said that the administration was committed to ensure a smooth and hassle-free yatra.
"Hassle-free yatra is the top priority of Prime Minister Narendra Modi and Home Minister Amit Shah. The administration would provide best-in-class healthcare and other essential facilities to all the visiting devotees and service providers. Telecom services will be made operational prior to the commencement of yatra. All the stakeholder departments are working in coordination to ensure facilities for lodging, power, water, security and other arrangements for the smooth conduct of yatra,"

the LG said.
The yatra would commence simultaneously from both the routes – the Pahalgam track in Anantnag district and Baltal in Ganderbal district. The LG also directed the officials to ensure high levels of cleanliness and to take necessary intervention for sanitation and waste management.
Shri Amarnath Shrine Board
(SASB) would also enable live telecast of morning and evening Aarti (prayers) for devotees across the world. Shri Amarnathji Yatra's App has been made available on the Google play store to get real-time information about the yatra, weather, and for availing several services online.
During the 44th meeting of SASB chaired by the LG, the members and officials had reviewed various aspects of Amarnath Yatra-2023, including registration, provision of helicopter services, service providers, camps, langars and insurance cover for yatris.
It is pertinent to mention here that pilgrimage to Shri Amarnath ji cave shrine lasted 43 days in the year 2022, However, it couldn't be held in 2020 and 2021 due to Covid and only Chhari Pujan was performed.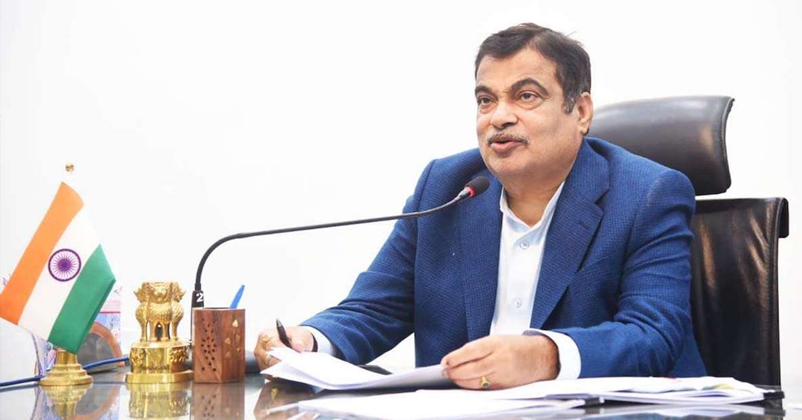 Nitin Gadkari announced four lane road at a cost of 5300 cr to be built to the holy cave shrine
Union Minister for Road Transport and Highways Nitin Gadkari who was recently on a two day trip to Jammu and Kashmir had announced that 110-km long four-lane Amarnath Marg (road) to the holy cave shrine in Pahalgam, as desired by the Lieutenant Governor Manoj Sinha, to be built at a cost of Rs 5300 Cr.
Giving details about 4-lane Yatra Marg project, he stated that the DPR for 73-km stretch from Khannabal to Chandanwari to be constructed at a cost of Rs 1800 Cr would be ready by 2023 to be followed by Chandanwari to Panjtarni and Baltal for 37 km stretch, to be constructed at a cost of Rs 3500 Cr.
He said that a 10.8 km long tunnel would also be constructed along Sheshnag to Panjtarni stretch.
The project once completed would reduce the distance from Srinagar to Amarnath cave shrine from three days to 8-9 hours.