The Exodus of Kashmiri Hindus, 18 May 1990-91; When a young man and a police officer were brutally murdered by Islamic terrorists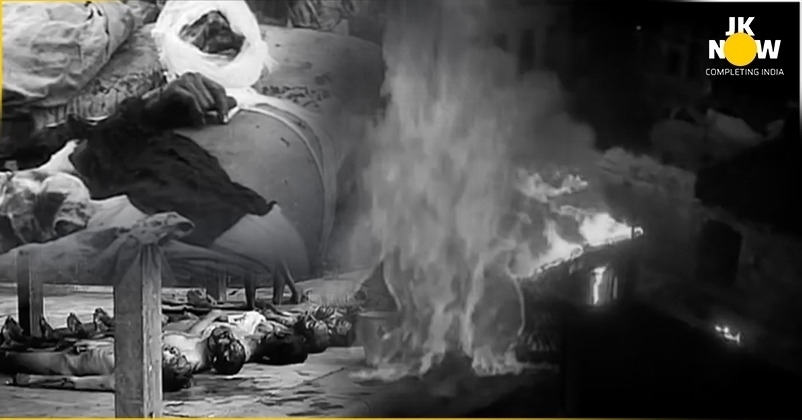 It was when the massive attacks on Kashmiri Hindus had intensified in the valley that the community started to leave their ancestral homes in Kashmir fearing for their lives. Islamic terrorists, like blood-thirsty vultures, had begun hunting down and killing innocent Hindus residing on the land of their forefathers. The family of 26-year-old Manmohan Bachlu consisting of his 67 yrs old father, around 56 yrs old mother, and three young sisters was too equally terrified. Then in the month of May, Manmohan, who as a Postal Assistant was posted in the Postal Department of Karnah visited his home for a holiday. However, the Muslim colleagues from his office informed the terrorists about his visit well in advance. The terrorists followed Manmohan from Karnah to his village and just when he reached home, an old Muslim friend of his came to the house and asked of him. Without any doubt or fear in his head, Manmohan walked with him to a tea shop nearby, where the terrorists were ambushed waiting for him. As soon as he reached the spot, the terrorists pierced his body with bullets and fled away. Manmohan Bachlu was martyred on the spot. This, unfortunately, is just one of many such incidences where Kashmiri Hindus were not only murdered brutally by radical Islamists but were also backstabbed by some of their very own. Thus, an example of deep betrayal and hate that had set its claws in the valley during the 1990s.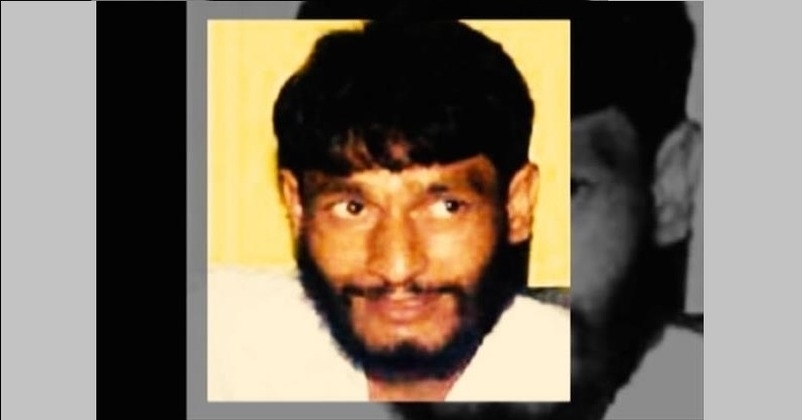 18 May 1991, Baramulla, the brutal killing and martyrdom of a Hindu police officer
A year later, by May 18, 1991, attacks on Hindus had become so common in the valley that millions of Hindus were forced to leave their homes only to camp outside the valley. Although they hoped to return to their homes, the situation went on to become even worse. Even the police officers posted around were not safe. One such example is that of Meher Singh, an officer of Jammu and Kashmir Police who was posted at Uri in Baramulla district. Mehar Singh was on duty at the police station when he was kidnapped by Islamic terrorists and shot and murdered after being tortured for several days. The incident shook all the Hindu families to an extent that they began to leave their homes to move safer places out of the valley fearing if the police officers on duty were not safe how could they keep their loved ones safe from such vultures.
18 May 1992, The merciless murder of a Muslim woman and her minor daughter
The terrorists of the Jammu Kashmir Liberation Front in the valley had set their terror in the entire valley and the local administration seemed either negligent or just helpless to help the traumatized Hindu community living in the valley. A commander of JKLF, Mushtaq Ahmed Zargar alias Mushtaq Lataram who was also involved in the kidnapping of Rubia Saeed, had more than three dozen murder cases filed against him, including the case of murder of several big officers. However, he roamed freely taking more such lives until the security forces arrested the terrorist Mushtaq Zargar on 15 May 1992. According to some reports, Safa Kadal, Habla Begum of Srinagar had helped the security forces to nail him down.
The terrorists, terrified by the arrest of their commander, attacked Habla Begum's house three days after Zargar's arrest and kidnapped her minor daughter along with Habla Begum. Before leaving,

JKLF terrorists

vandalized Habla Begum's house and later burnt it down. After this, JKLF terrorists continued to torture Habla Begum and the minor girl after which both were shot dead by the terrorists. Post the killings, the JKLF terrorists were untraceable. In fact, terrorist Mushtaq Amhad Zargar was also rescued in the Kandahar plane hijack case during the Bajpai government and he went on to establish a terrorist organization named Al-Omar Mujahideen in Muzaffarabad near the LoC and was since then involved in several terrorist attacks in Kashmir.