G20 delegates greeted with warm traditional welcome at Srinagar airport for 3rd TWG meeting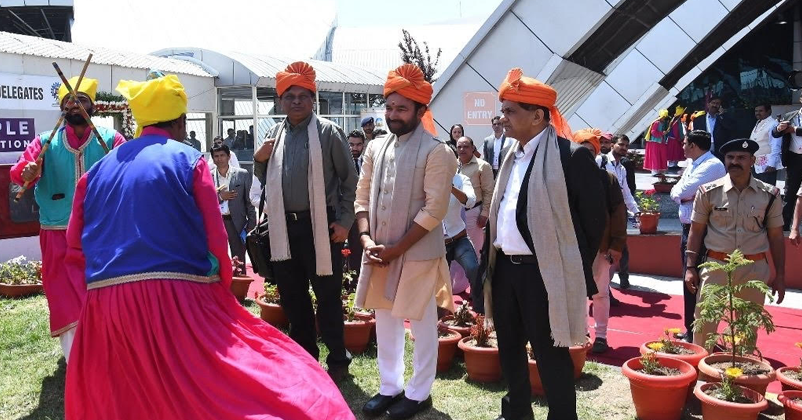 G-20
delegates accorded traditional and warm welcome on their arrival at Srinagar airport. An immersive culture-packed series of performances welcomed them. The 3rd Tourism Working Working Group meeting is being held at Srinagar from May 22-24.
The guests were welcomed by Union Tourism Minister G.Krishan Reddy, along with Amitabh Kant G20 Sherpa at Srinagar airport.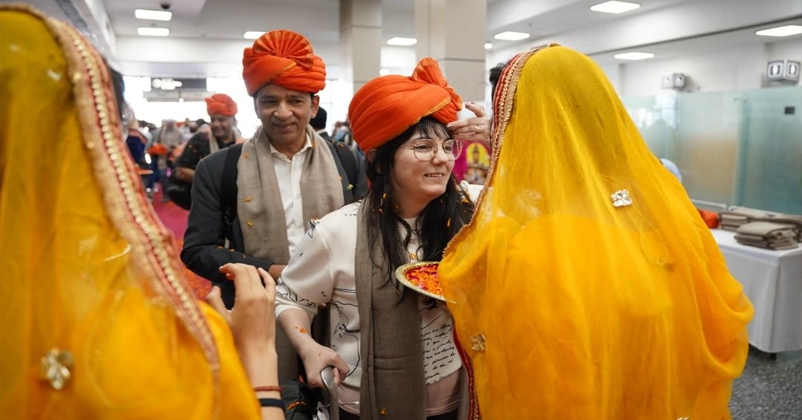 Delegates arriving for G20 TWG meeting being welcomed with open arms. An ethnic and magnificent display of traditional dance forms by local artists, showcasing J&K's cultural heritage was also done.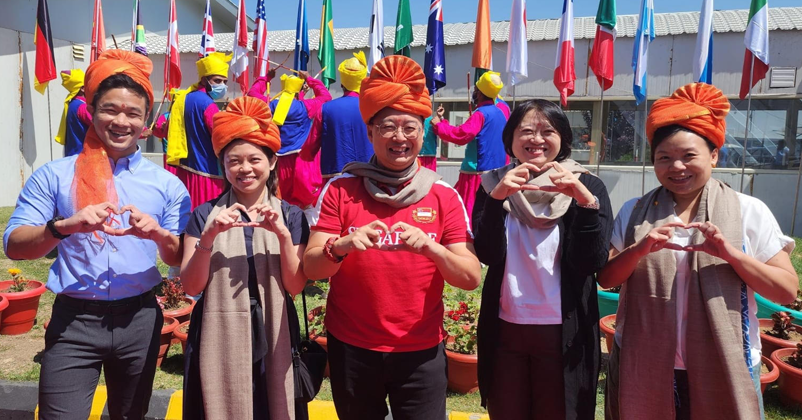 People from different sectors welcome the delegates and believe that this G20 summit meeting give a boost to the development of Jammu and Kashmir in all fields and boost the tourism sector on an international level which boosts the economy of the Union Territory.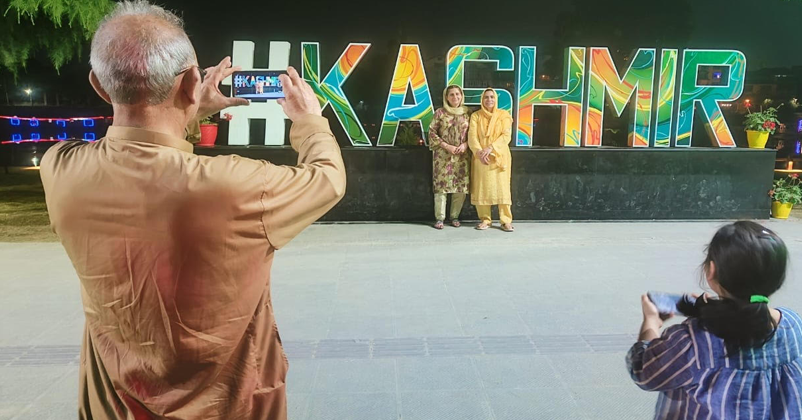 In Srinagar, graffiti depicting the scenic beauty and colours of Srinagar cover the walls of the city.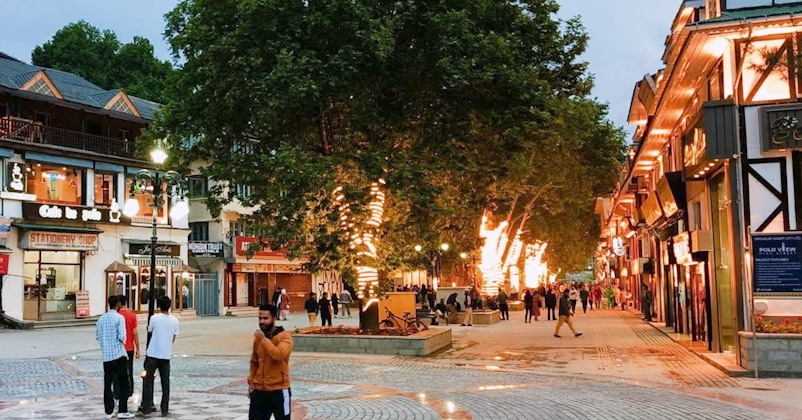 An evening at the famous Polo view market Srinagar.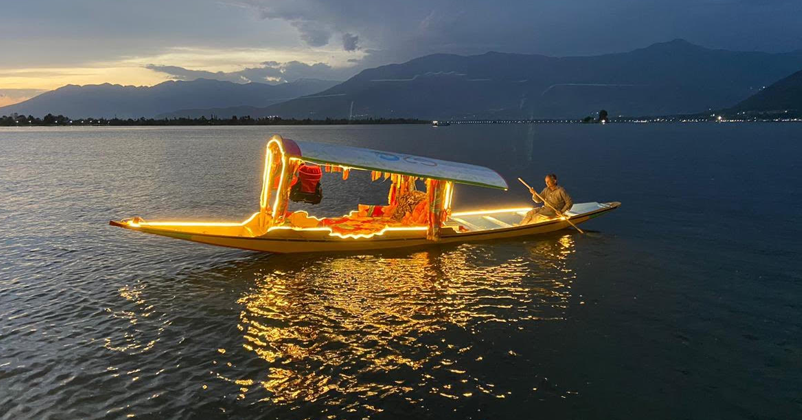 A mesmerising view of an illuminating Shikara at world famous Dal Lake.
As of now, the G20 Working group meeting in Jammu and Kashmir will focus on five key priority areas: Green Tourism, Digitalisation, Skills, MSMEs and Destination Management. The meeting aims to strengthen economic growth, preserve cultural heritage and promote sustainable development of the region.
The G20 summit in Jammu and Kashmir promises to initiate a tidal wave of transformative outcomes, setting the region on a new trajectory towards stability, economic growth, and social development.