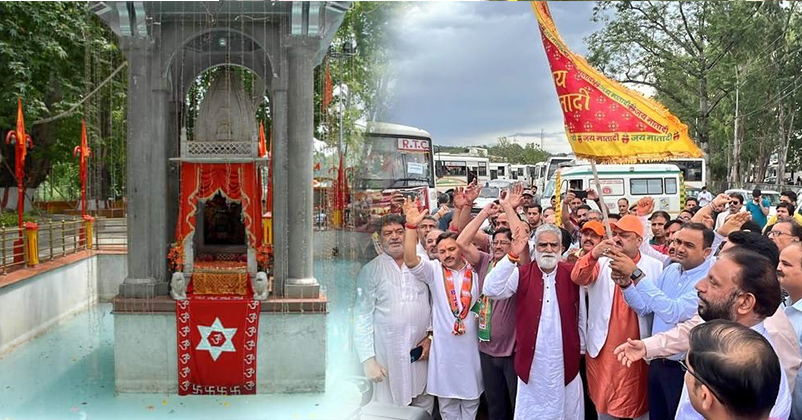 Divisional Commissioner Jammu Ramesh Kumar on Friday flagged off 4,500 devotees, including members of Kashmiri Hindu community from Nagrota area of Jammu city to attend the annual Kheer Bhawani Mela in Kashmir.
He said, "All arrangements have been made by the administration so that their journey is pleasant. 125 buses have left from here. Apart from Kheer Bhavani, the pilgrims will visit other temples of Kashmir. This sends a message that Jammu and Kashmir is progressing." is moving towards and J&K will go a long way."
The annual Kheer Bhawani Mela, celebrated on Zeisht Ashtami, will take place on May 28 at the shrines of Tulmulla (Ganderbal), Tikker (Kupwara), Laktipora Aishmuqam (Anantnag), Mata Trispursundri Devsar (Kulgam), and Mata Kheerbhawani Manzgam (Kulgam) in Kashmir valley.
An estimated 60000 to 70000 migrant Kashmiri Hindus from various parts of India and abroad are expected to visit Maa Kheer Bhawani in the valley during the four day long pilgrimage.
Rigorous security measures have been implemented by the UT administration as large number of security personnel are escorting the yatra, ensuring pilgrims safety.