Rajouri encounter: One terrorist killed, another likely injured in fresh gunbattle; DM Rajnath Singh and Army chief also reached Rajouri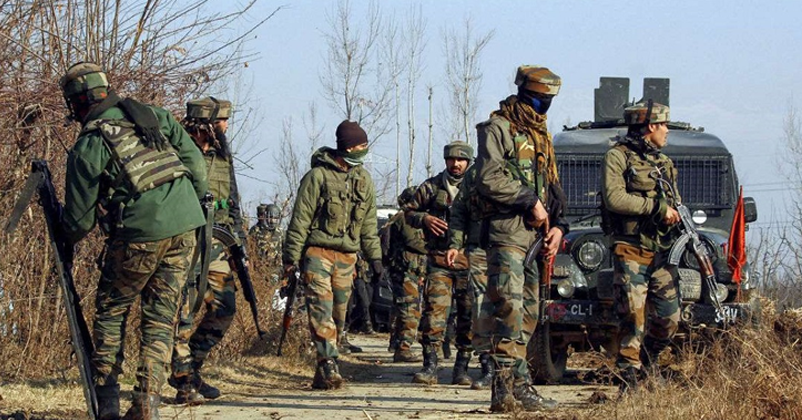 One terrorist has been killed while another is likely injured in a fresh exchange of fire with security forces during the ongoing encounter in Kandi forest area of Rajouri district of J&K on Saturday morning.
The counter-terror operation in the Kandi forest in Rajouri, in which five soldiers have been killed in action, is currently underway. The contact with terrorists was established at 1.15am on Saturday and the firing was exchanged, defence spokesperson Lt Col Devender Anand said.
In the ensuing gunbattle, 1 terrorist has been neutralised & 1 more is likely to be injured. Recoveries made so far include 1 AK56, 4 Mags of AK, 56 rounds of AK, 1x9mm Pistol with Mag, 3 grenades & 1 ammunition pouch. The identity of the neutralised terrorist is being ascertained. Operation is underway: Indian Army
Army on Friday evening released the names of soldiers who attained martyrdom in the encounter. They are Havildar Neelam Singh from Akhnoor, Naik Arvind Kumar from Palampur, Lance Naik Ruchin Singh Rawat from Gairsain in Uttarakhand, Paratrooper Siddhant Chettri from Darjeeling, and Paratrooper Pramod Negi from Sirmaur in Himachal Pradesh.
Defence Minister Rajnath Singh along with Army chief Manoj Pande also reached Rajouri today to review the security situation. Northern Army Commander Lt Gen Upendra Dwivedi is already on ground zero to review the operational situation on the ongoing operations in Rajouri.